I bought a Scarabus off eBay and when it arrived the staff was broken, and one of the flames was missing. He said he found the missing flame and can send it, but what should I be asking for a partial refund? I paid 28+15 shipping in British pounds, which is about $60 US ($40 for the item and $20 for shipping). I thought it was an alright price for a loose figure that looked pretty dusty, but not for this. I thought I saw broken ones in the past but don't remember how cheap they were. Originally I was going to ask 50% of the item cost so I was paying $40 US shipped. I don't know if the flame alone is worth $10 and the broken staff only $10.
It broke where the head plugs in. It can sort of hold the piece if I rotate it just right. Hopefully if I glue it it will give me more freedom in that, though it's not a clean break so I would still have to position the break to face the back.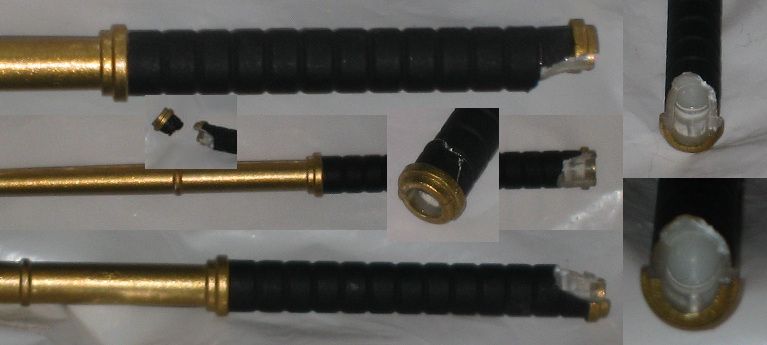 edit: I don't know. Do you think I'm being a complete jerk? Do you think the cost is so low that it's a great price even if I knew it was broken? I guess that's really hard to judge since what a person is willing to pay is pretty subjective.
Do you not think he's at fault for mailing it in a bubble envelope? I'm fairly convinced that the way it's bent out at the base of the break rather than a clean break means that the attached staff head was bent, either from falling off a shelf, or by being assembled before being shipped. If it wasn't assembled, it likely would have been fine. If it was assembled but shipped in a box, it likely would have been fine. The combination of the two spelled almost certain disaster. I think it's unlikely it fell off a shelf because he was honest about the damage to other figures. Unless maybe it happened after it was sold but before it was shipped?? I'm thinking about this too much.
I've been willing to pay about $75 shipped for a new Scarabus and I've seen them sell that cheaply I think twice in the past 6 months, so I know it's possible even if it's uncommon.