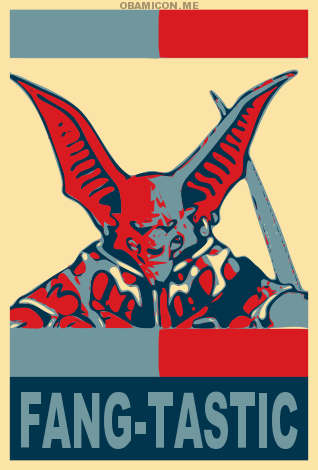 The more I think about it, the more I think that Wolfbat would be the ideal figure for the next Kickstarter. It opens up all sorts of amazing variant possibilities. Not only every kind of cat (Lions, Tigers, every kind of house cat) but every kind of Wolf and wild and domesticated dog too. Who was by far the most popular Scarabus variant? Annubis. You could redo him and add other mythical creatures like Cerberus, a Sphinx, a freakin' Manticore would be awesome, no?!?
You think people love birds? That's nothing compared to how much and how many people love cats and dogs.
Wolfbat next, please...