UPDATED on 11/14 with lots of new fodder, including a bunch of pieces from Advent of Decay!
Mainly looking for trades and not really selling, especially not interested in selling just a piece or two. Would consider sales of lots of pieces at once to people I have dealt with before. Otherwise, mostly trading.
HAVES:
Mythic Legions fodder (see pic for all these):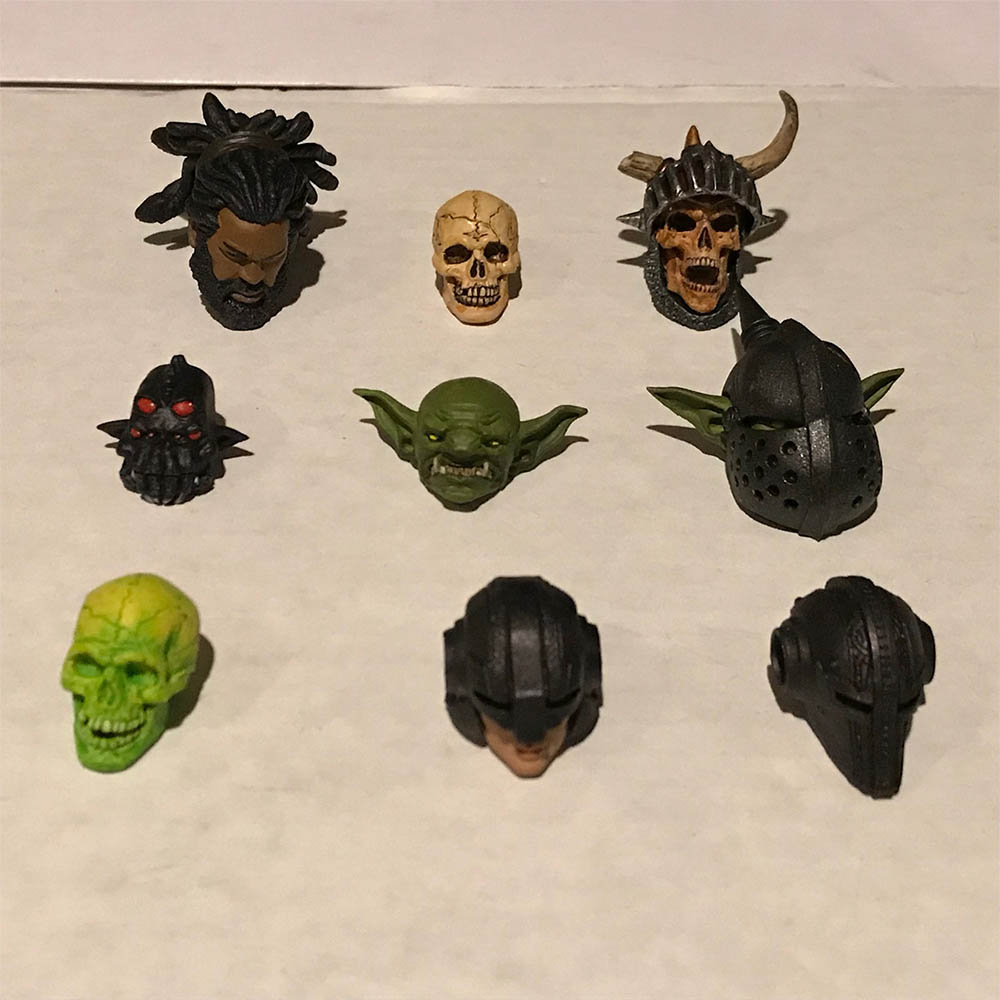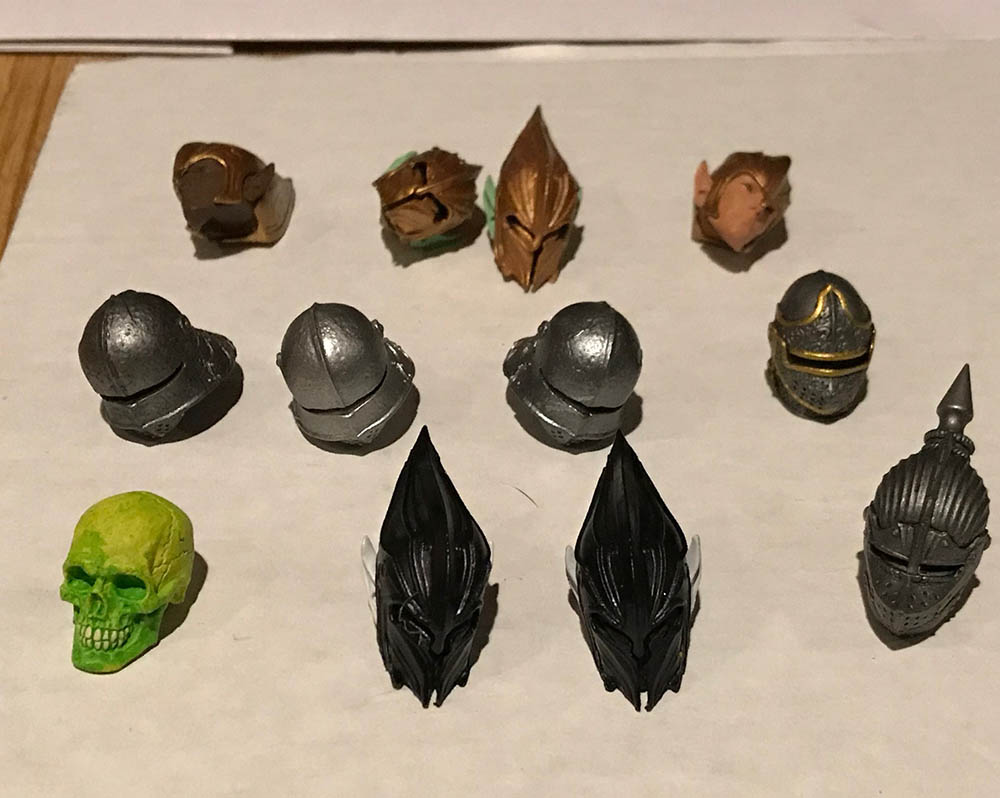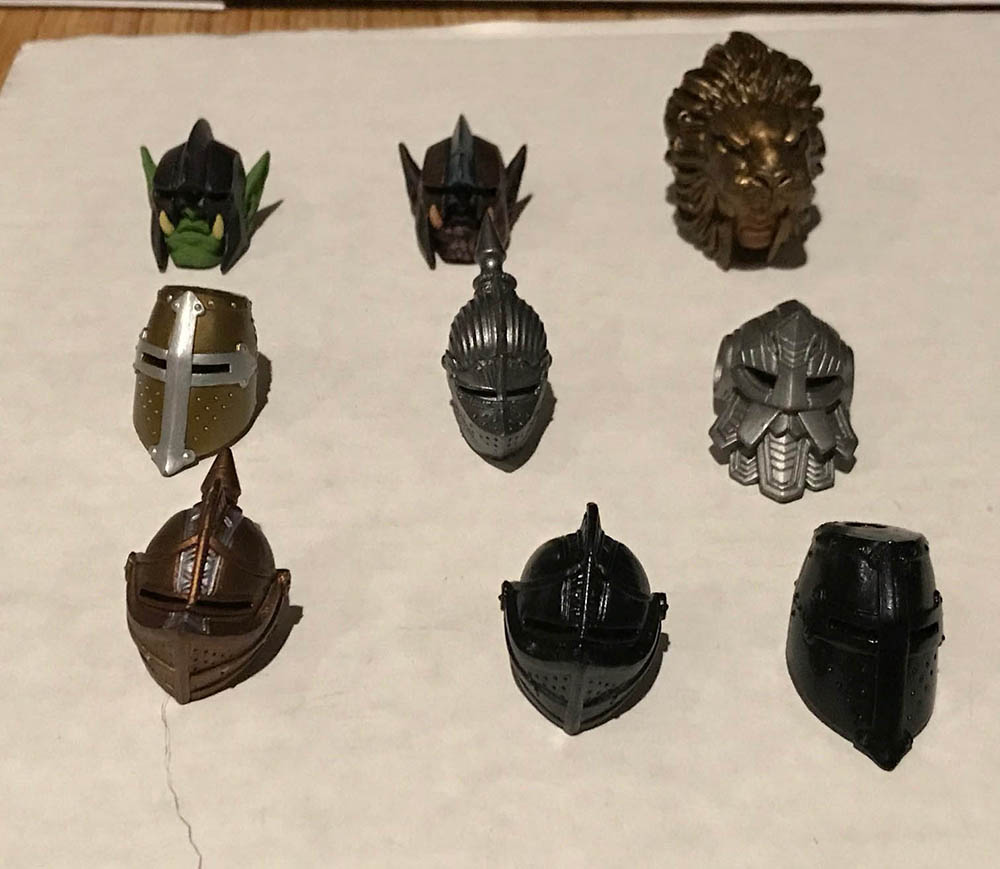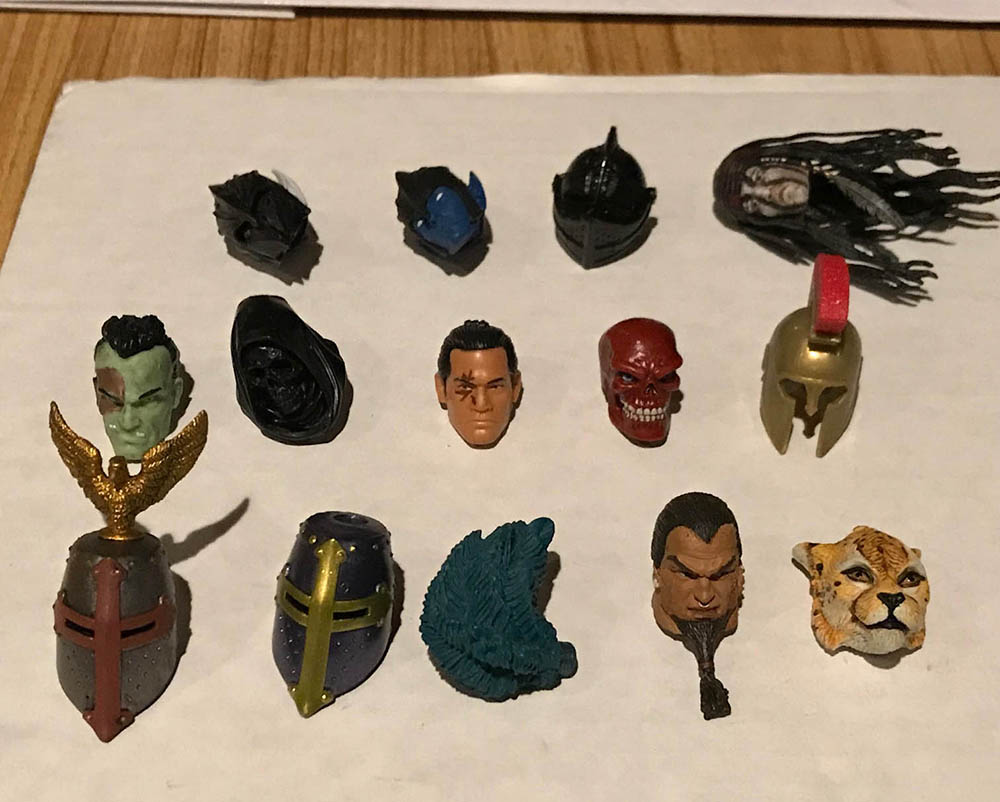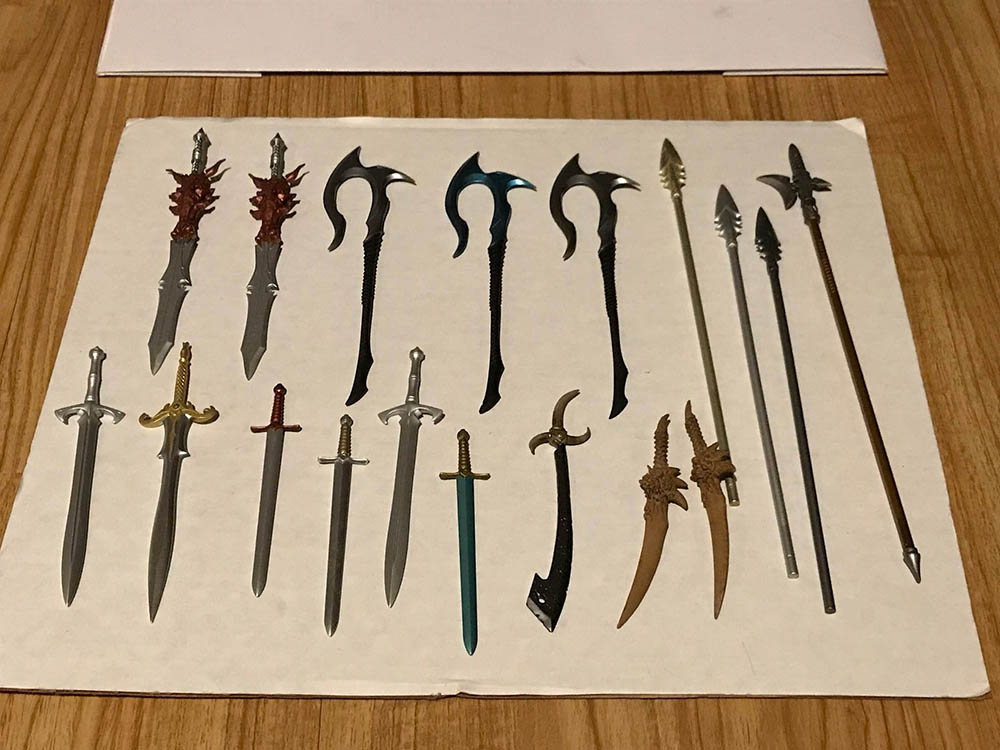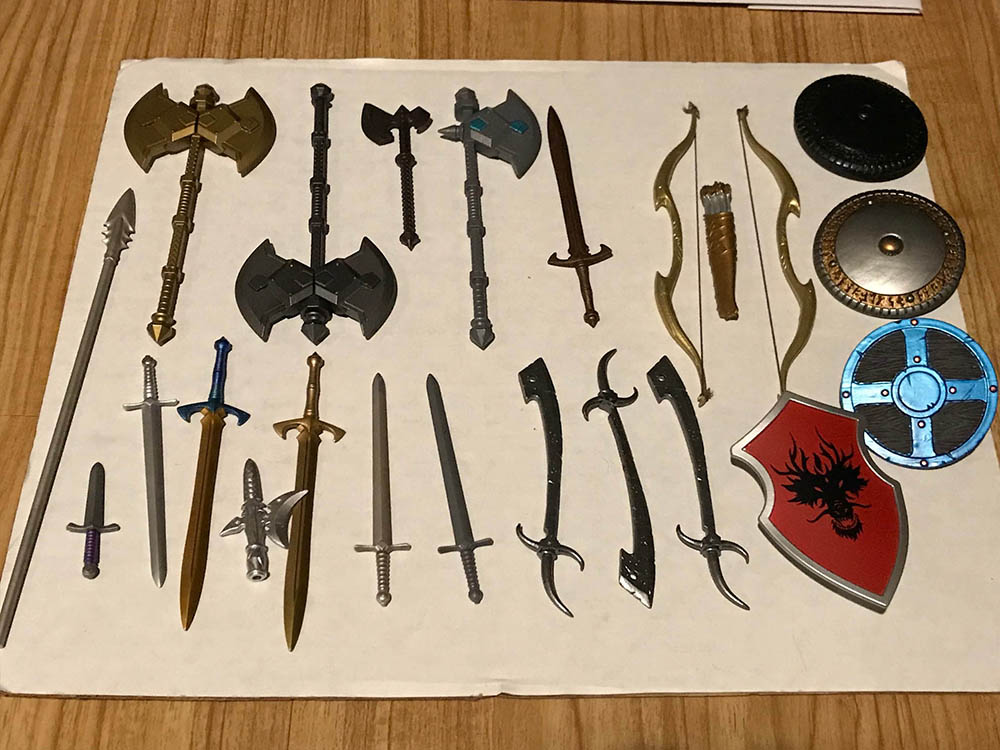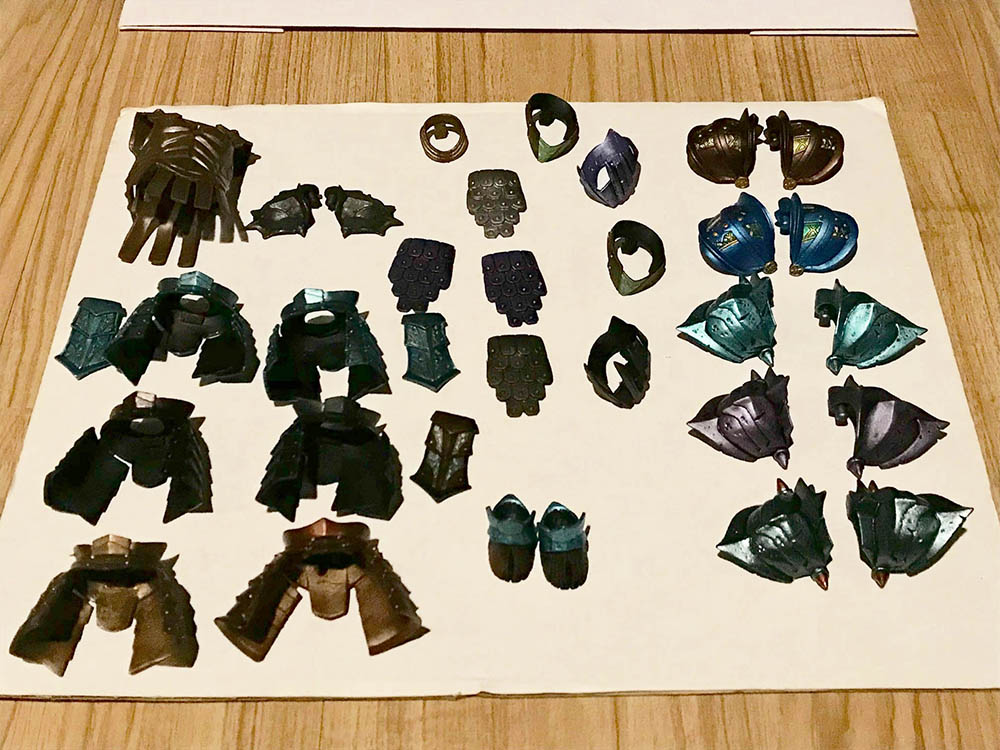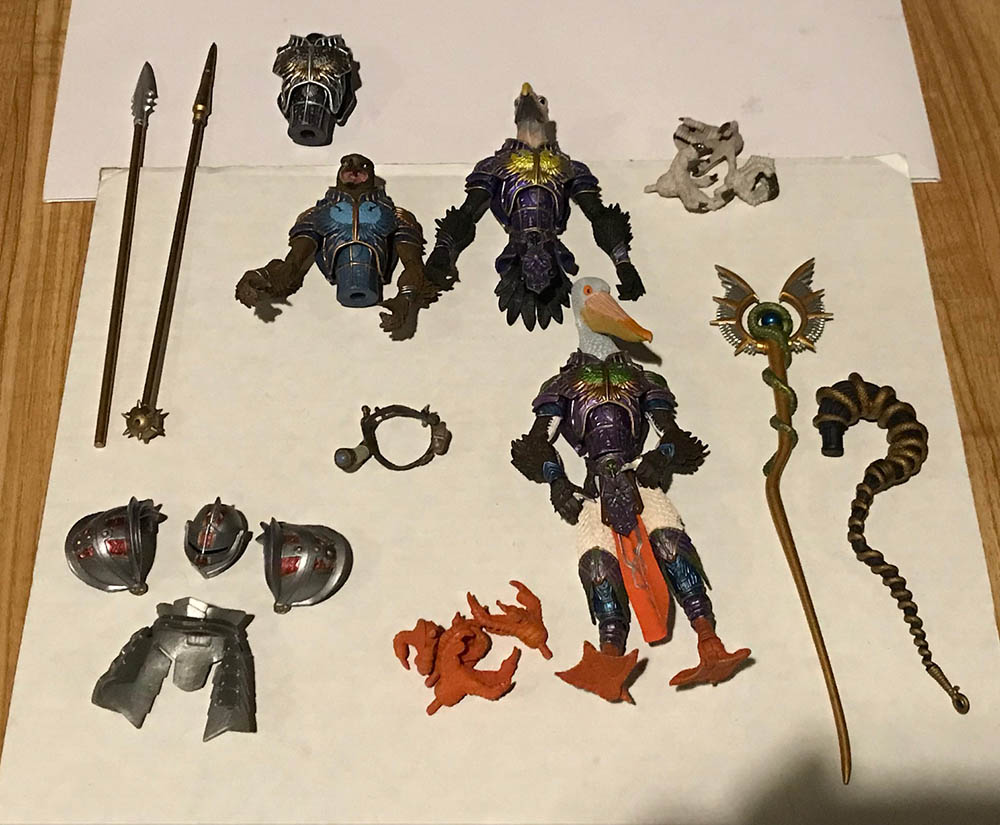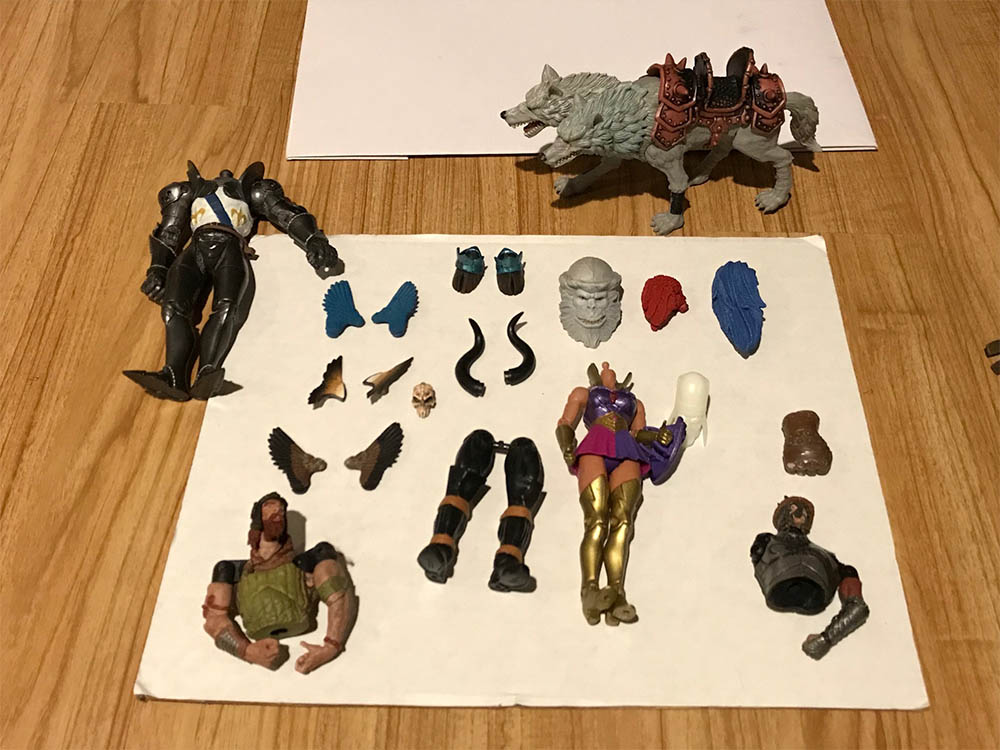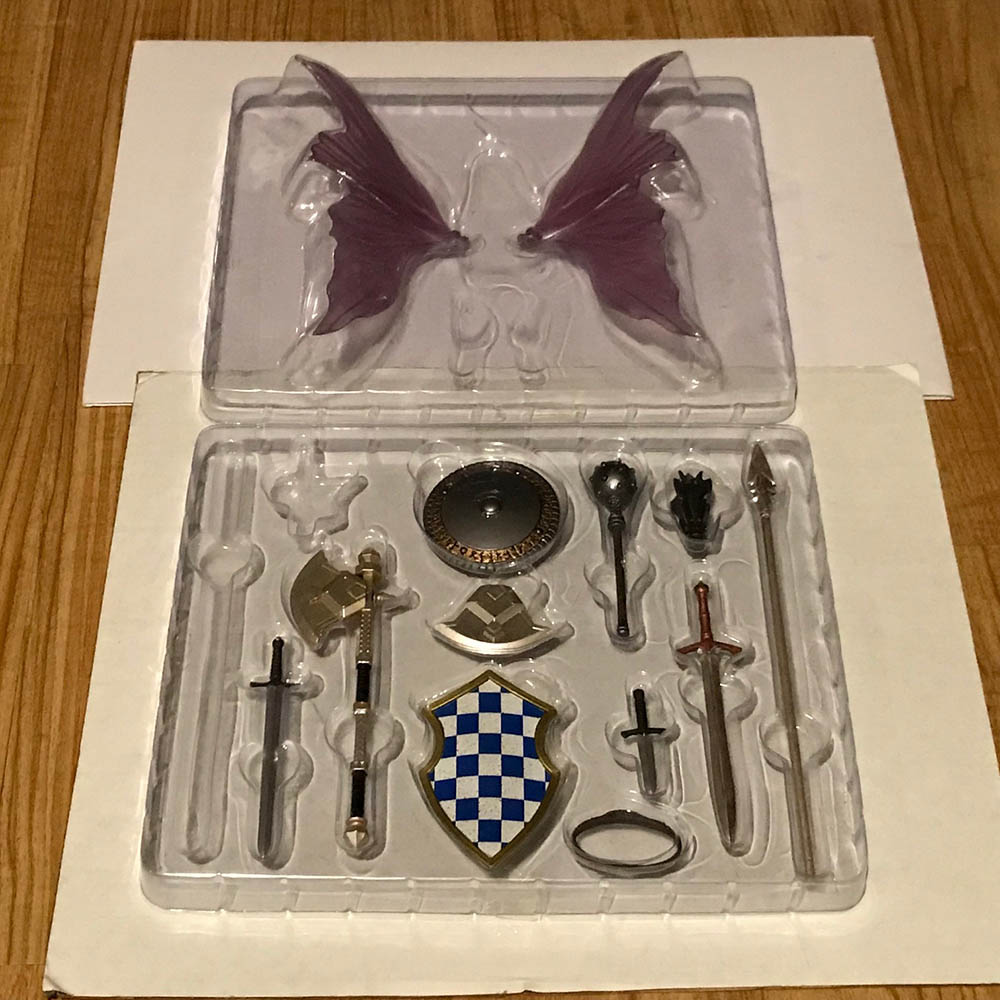 Mythic Legions/4H figures:
Malachi Cinderhorn test shot
Knubnik test shot
Scarabus Dormant Form - in package - was displayed loose but is back in package and is complete (see pic below)
Asterionn - loose, complete (see pic below)
Orn Steelhide - loose, missing helmet head (he has the bearded heard) and original weapons, replaced with extra weapons (see pic below)
Silverhorn Sentry -repackaged (see pic below)
Sir Ignatius - repackaged
Vitus - loose, complete and with extra golden round shield
Blue Phoenix from the Mythic Legions bird wave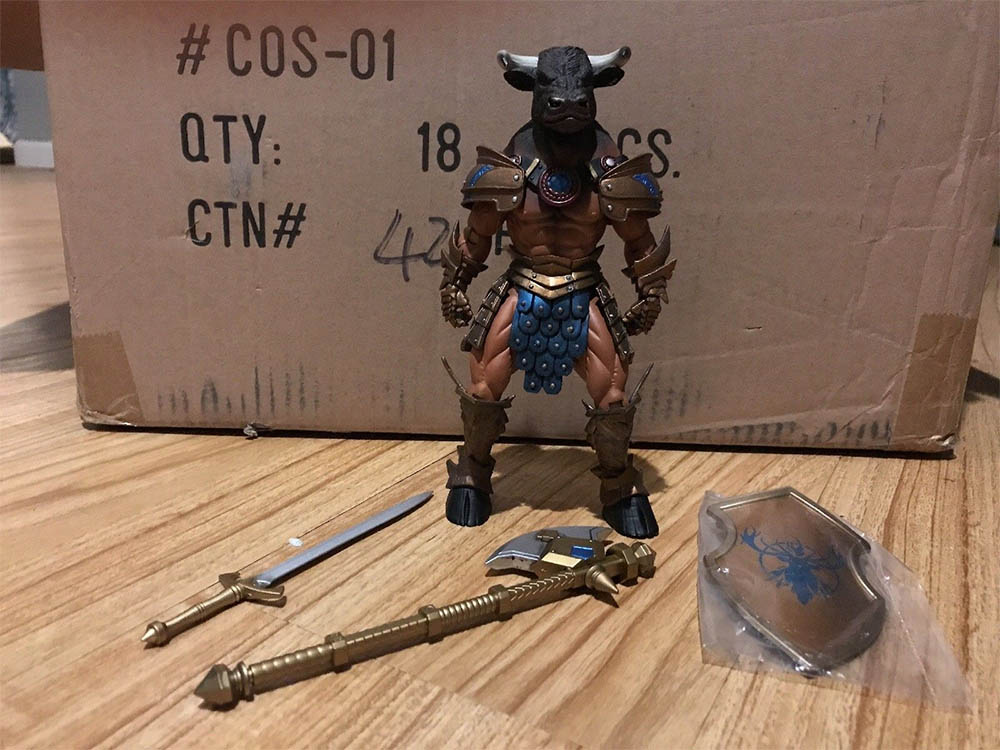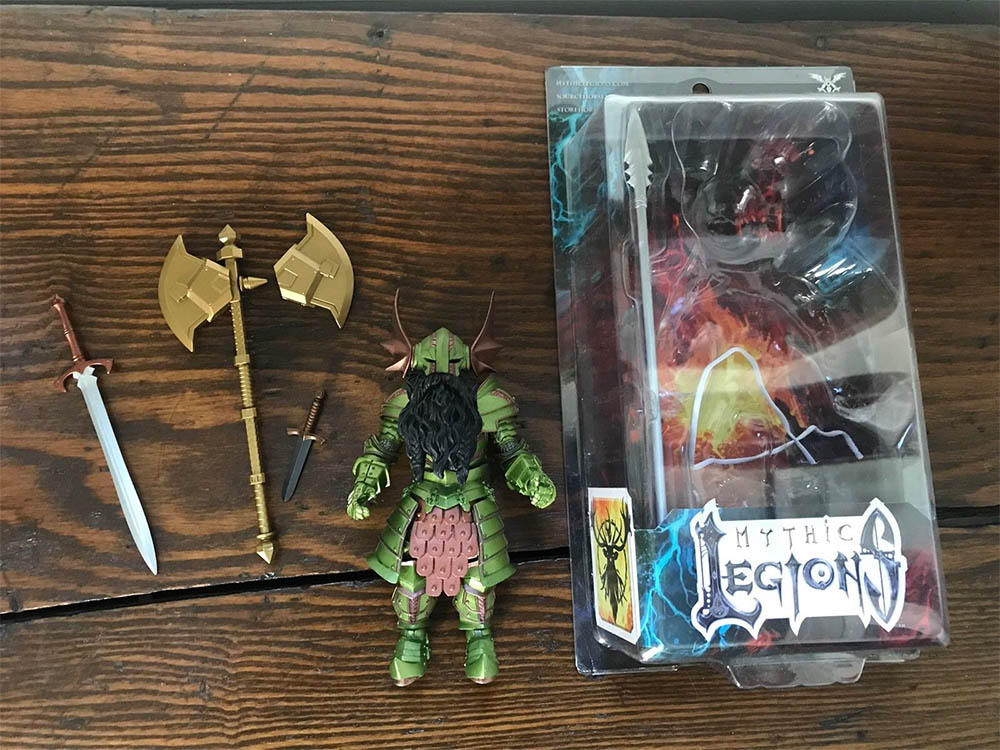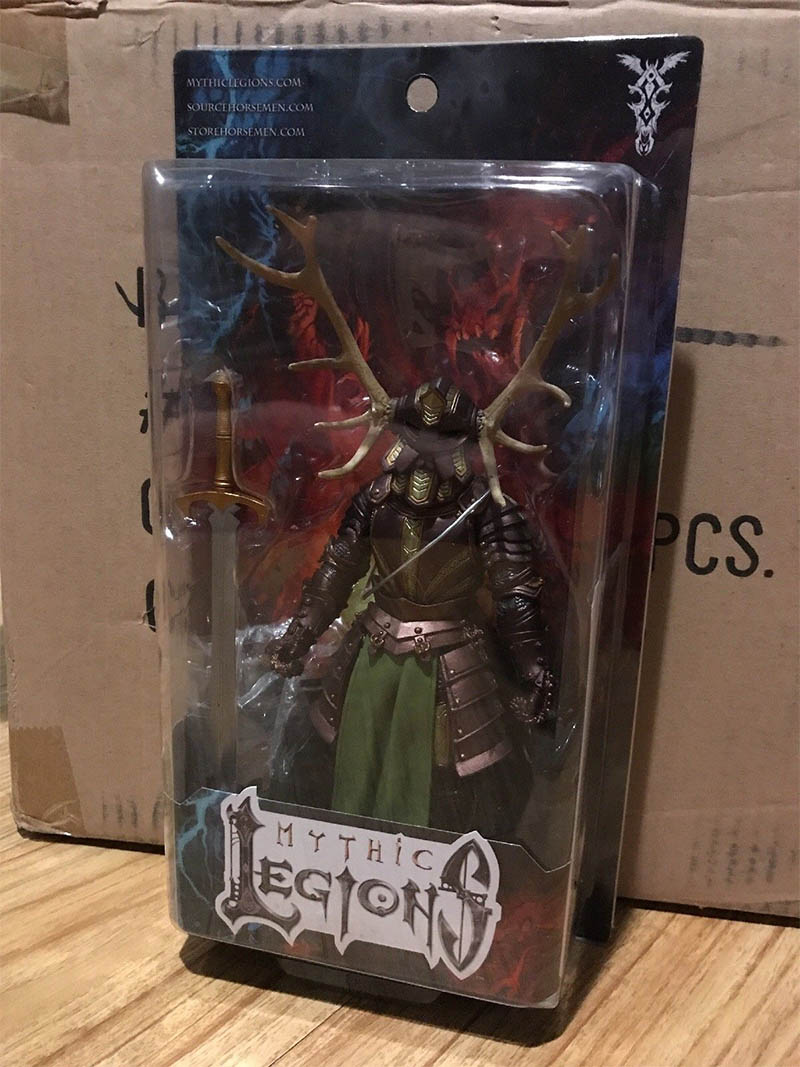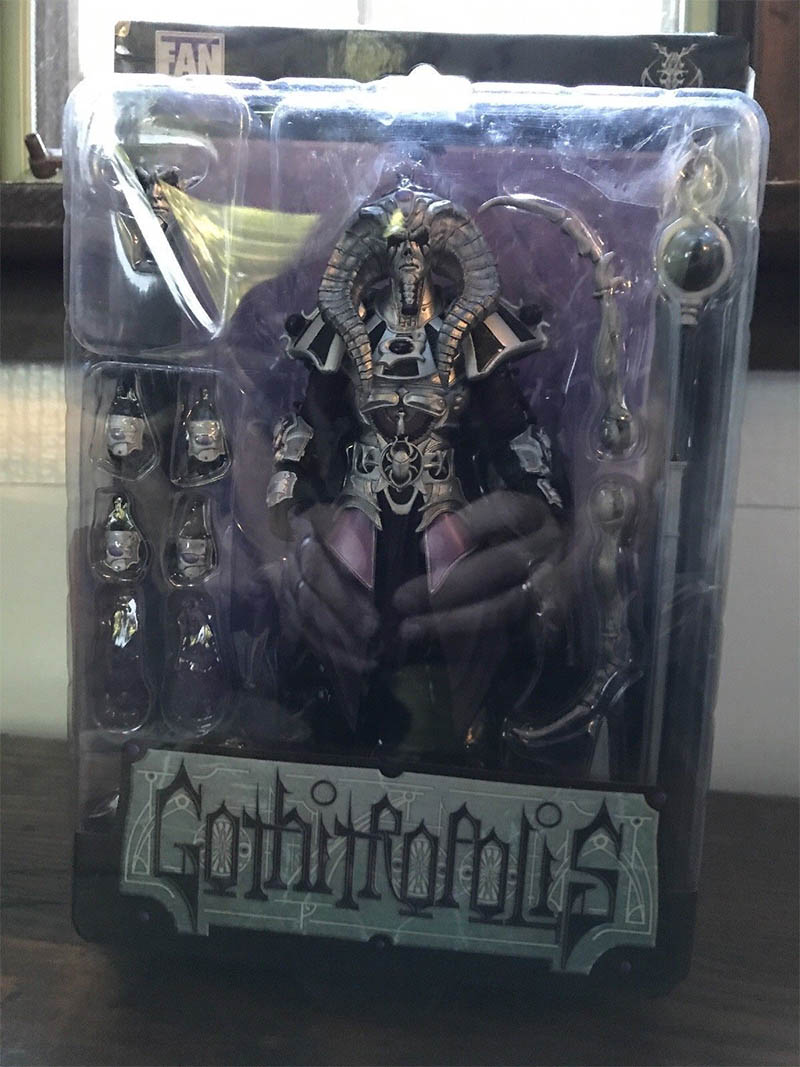 Bandai Samurai Star Wars - note that these are the original release, not the cheap knock-offs:
Ashigaru Stormtrooper - loose complete
Ashigaru Stormtrooper - loose complete
Ronin Jango Fett - loose complete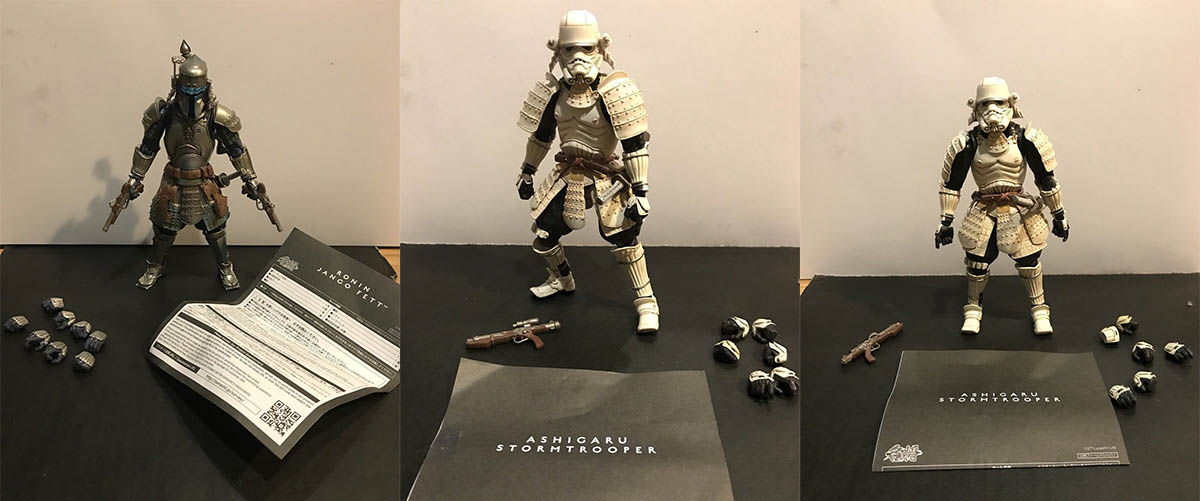 Marvel Legends:
Wolverine - new Apocalypse series, loose
Gladiator- new Apocalypse series, loose
Machine Man, loose with hand extensions
Magneto - older ToyBiz verison, loose with helmet
Mr. Fantastic - older F4 series version, loose
Iron Man - electronic, from new 10 Years 3-pack (the one that came with Thanos and Strange)
Thanos - Marvel Select version (no Death figure)
Marvel Select Thing (large, heavy figure!)
SP//DR pieces - leg from Elektra and head from Cloak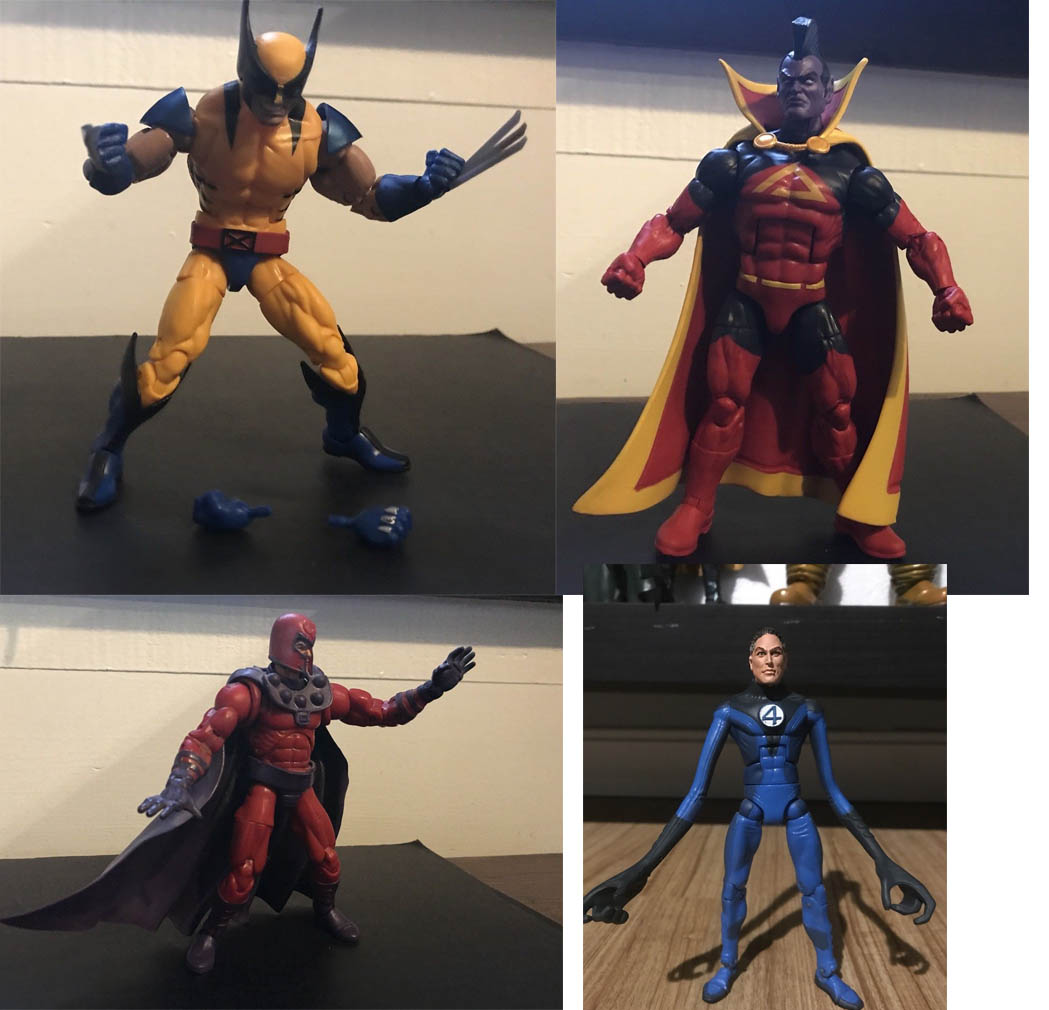 Other:
18" Edward Scissorhands from McFarlane Movie Maniacs - has some issues, but displays great
12" talking V for Vendetta from NECA, loose in great shape, voice works perfectly
Transformers Walmart SKYFALL black decepticon jet
Transformers Voyager sized Blitzwing
Star Wars Black Series 6" (all loose):
Cassian Andor
Jyn Erso
Chirrut Imew
Baze Malbus
WANTS (loose is fine on these, as long as they are in good shape and from a non-smoking home):
Mythic Legions:
Castle of Power custom dwarf heads for Mythic Legions - need the 2 "half heads" and the "top knot" head - these are top priorities!
Goblin Legion Builders x5
Seventh Kingdom Royal Guardsman (cow) - can be loose
Black Knight Legion Builder full figure x2
Any 1.0 style silver knight full body (either Owain, Silver Knight LB, or Deluxe Knight Builder)
Faunus torso and loin piece
Hagnon chains
Other:
NECA Predator throne
Star Wars Black Series Dengar
Palisades Muppets Crazy Harry dynamite sticks and bombs
Palisades Muppets trumptet from Lips
Nightmare Before Christmas - Sally with Hanging Tree set (or even just the Hanging Tree)