Hey fellow fans, I lost my job and need to liquidate to add some cash into my reserves. I hope these can find new homes.
Prices are as listed. Open to offers.
S/H will be added to the total. I prefer to use USPS flat rate shipping, but will work with you if you prefer another method.
I accept paypal. S/H will include paypal fee if required. Figures come with accessories shown.
All figures used for display only.
Extendar - $30
Frosta - $25
Scorpia - $25
Yellow Kowl - $7
Strobo - $30
He-Ro - $40
Eldor - $40
Snake Armor He-man - $40
Bow - $25
Sea Hawk - $15
Clawful - $40
Fang Man - $25
Count Marzo - $25
Optikk - $25
Lizard Man - $25

Snake Warrior -SOLD
Huntara -SOLD
Keldor -SOLD
Ninjor -SOLD
Geldor -SOLD
Temple of Darkness Sorceress -SOLD
Sir Laser-Lot SOLD
Mermista -SOLD
Orko -SOLD
Leech -SOLD
Snout Spout -SOLD
NECA Snout Spout -SOLD
NECA Champ Clamp -SOLD
Procrustes - $35
vintage Battle Ram - $15
Battle Lion - SOLD
vintage He-man -SOLD
Power Sword Letter Opener(back of handle has scuf mark) -SOLD
MOC Arrow - $35
MOC Gwildor - $25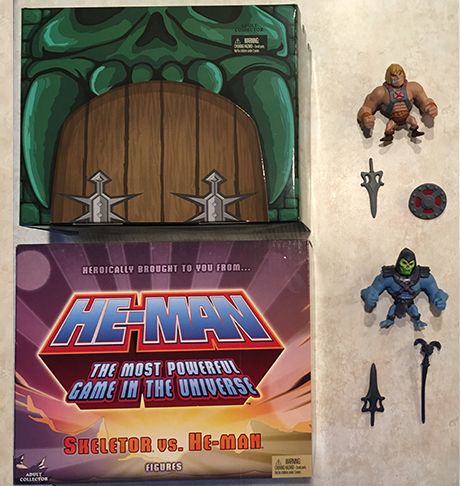 Skeletor vs He-man MOTU Game Figures(with packaging) - $15
MOTUC Mini-comics - SOLD
Stickers - $2 per sheet
PM or email me at
royalt1us@gmail.com
Thanks for looking.