So a little time has passed, most everyone has their figures and this AOD Kickstarter has come and gone. BUT IT'S NOT QUITE OVER YET! Love her or Hate her, Ravaena was the winner of the last FanEx round of voting. There were a lot of opinions shared and in that spirit, I'd like to continue that if we could. I've been busy working on my next wave of projects and this one is ready to reveal.
Here's the figure we all voted on, whether it's what you wanted or not...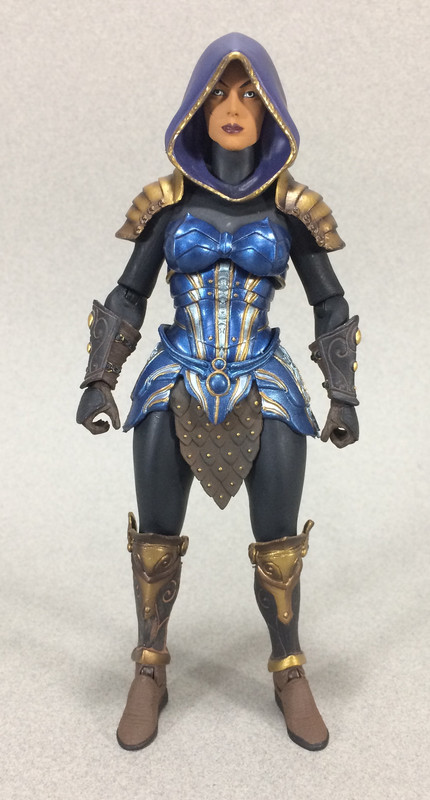 And here she is with added ears and sculpted hair...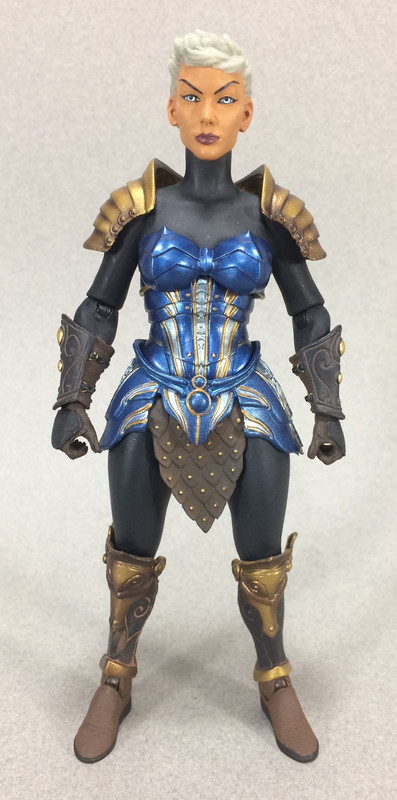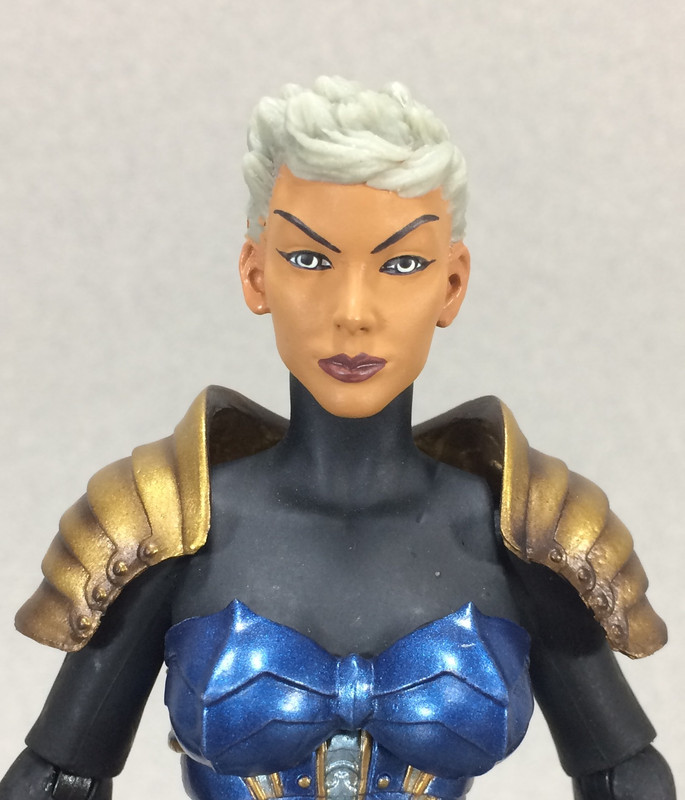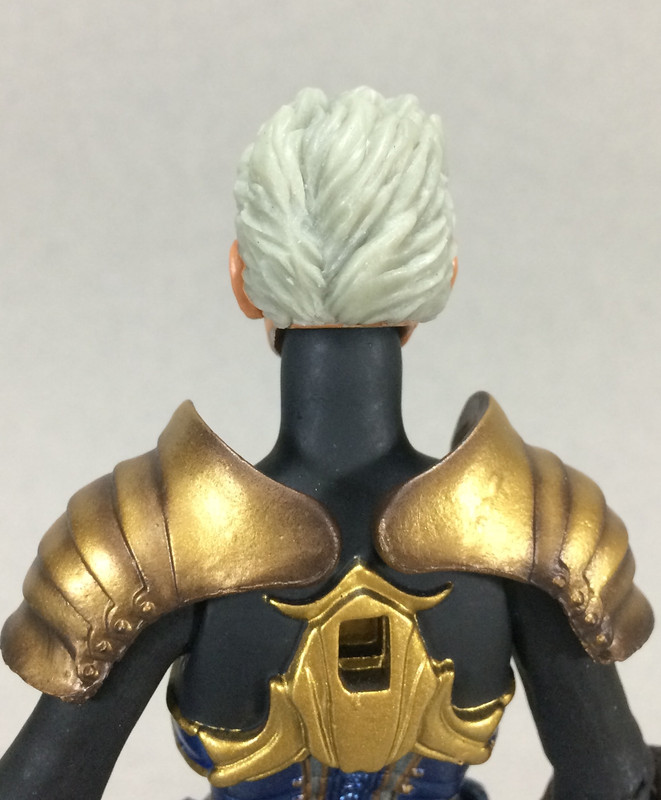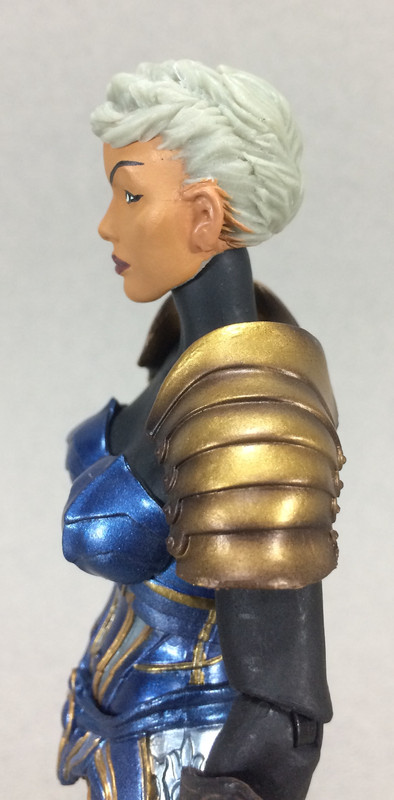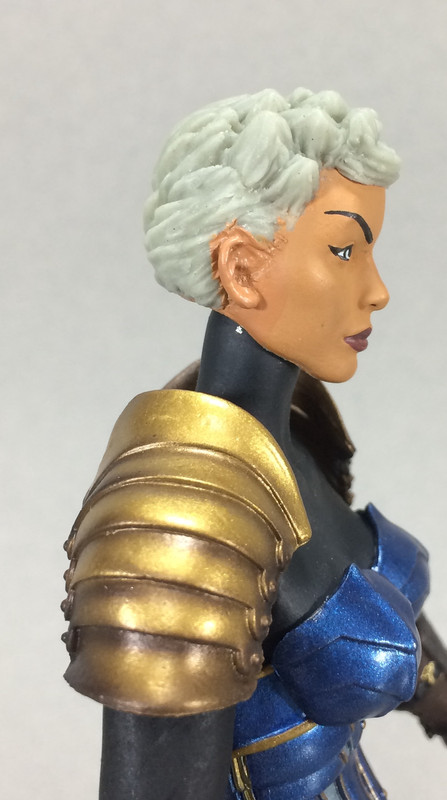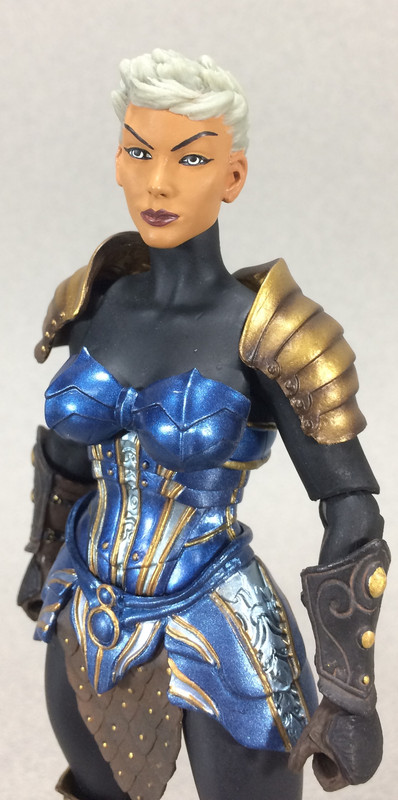 Here is what you get when you remove the head from the hood.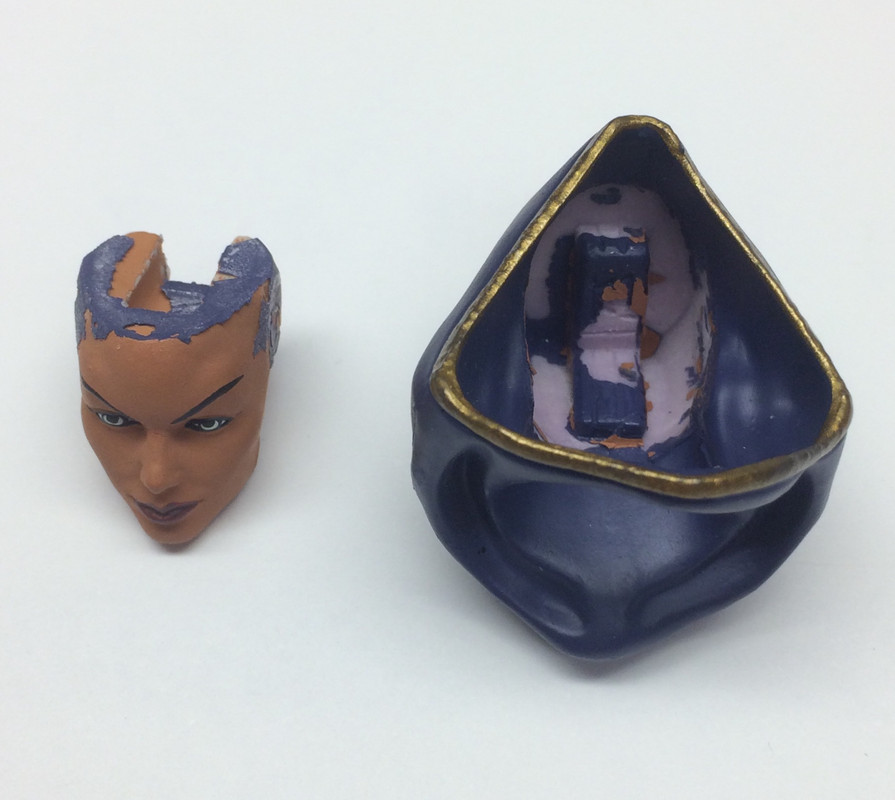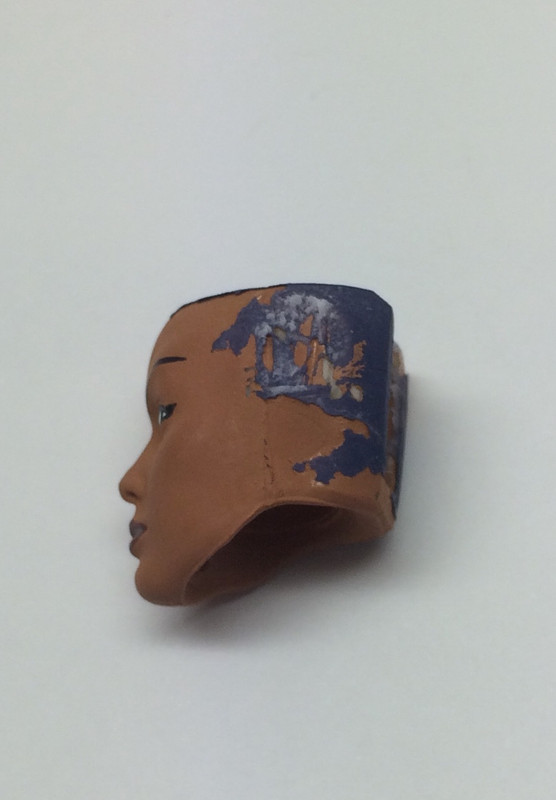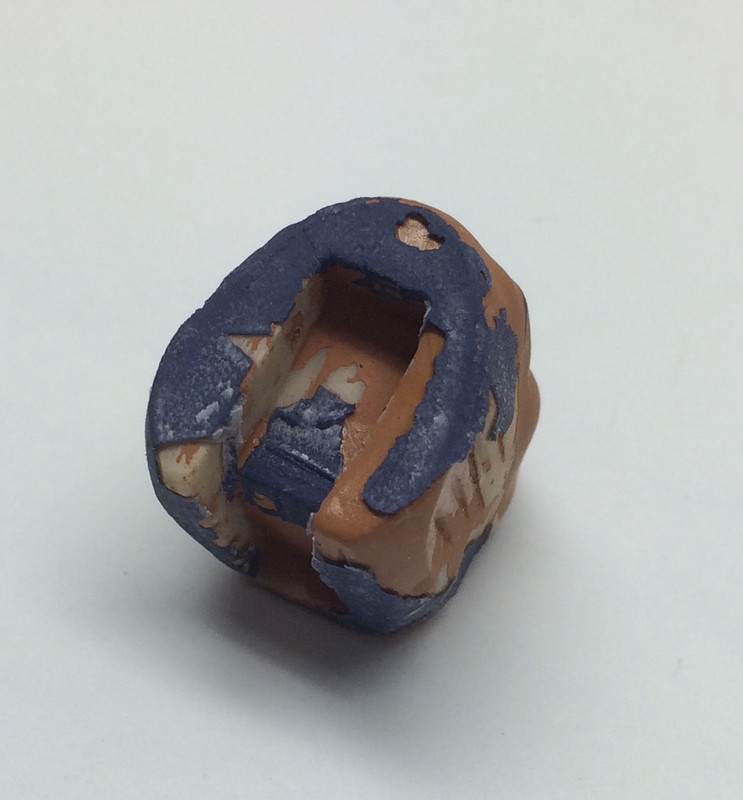 So, you've made it this far in. Right? I took the liberty of deciding to sculpt short hair because lets face it, we could probably all come up with reasons for what length of hair she "could" have. I chose short for a couple of reasons. First, we didn't get any short haired ladies aside from Gadriel. Second, being the type of character Ravaena is described as, I thought short hair would be best suited for her. I always thought Gwendolynne Hevensbrand would have looked good with a short haired head, but that's not the direction the Horsemen went with. SO, what I would like for everyone interested in this little project I'm calling "The Unofficial FanEx Extra Edition" is to discuss and provide ideas on what her hair color should be. Since the fans voted on just about everything else on her, I figured this would be a fun little extra thing to do. Lets face it, the boards are a little slow right now. We could use something to do. Pictures of hair colors are welcomed. At first, I was just going to paint it black and call it a day, but I thought it would be fun to include everyone on this one, just like a round of voting during the Kickstarter. We could come up with suggestions and narrow it down and do a vote some time after. I do plan on casting these. Since I've added ears and sculpted hair to the head, I figure the Horsemen wouldn't have a problem with it.
This is not something they are working on, it's pretty much just me alone. I figured this fun little extra could be run just by the Fans.

Just for reference in the pictures you see above, the hair is a light grey color. This is only about my third time sculpting hair, so...yeah, there's that.
Anyway, so lets get this ball rolling people! Lets see some ideas!