Latest News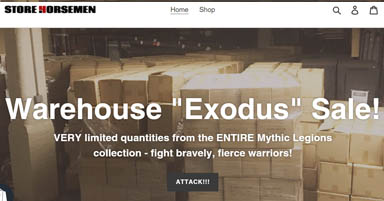 STORE HORSEMEN LIVES AGAIN!!!
The NEW Store Horsemen has launched! Here's what you need to do NOW to get ready for Friday's Exodus sale!
Published on 09.23.20
Read more
---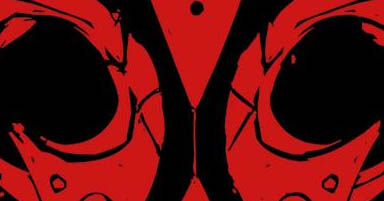 The Exodus is Almost Upon Us
This is a call to all of the legions of warriors who may be brave enough to join us in battle once again.
Published on 09.23.20
Read more
---
From the Blog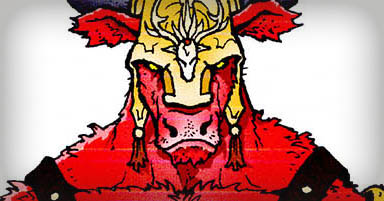 Behind the Scenes: Mynothecean Artwork
A look at some very early character and weapon art from our studio's very first action figure project!
Published on 09.22.20
Read this full article
---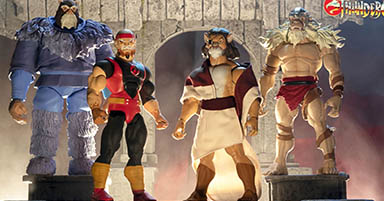 Horsemen for Hire - Super 7's Thundercats ULTIMATES!, Wave 4
Four Horsemen Studios is excited to once again partner with Super 7 to create some awesome new Thundercats figures!
Published on 09.18.20
Read this full article
---
Videos
Upcoming Event
Podcast