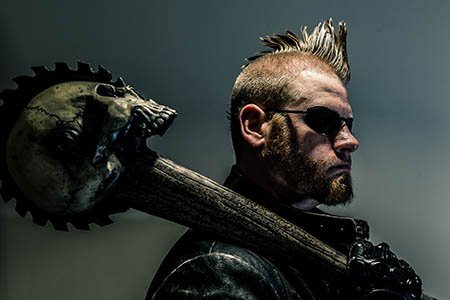 To get started, please introduce yourself!
Hello fellow Mythic Legions fans! My name is John "Johnny Red" Gagnon and I'm a toy photographer.
How did you first get introduced to Mythic Legions?
I had my eye on Mythic Legions for over a year. I was familiar with Four Horseman's previous lines, but I was out of the collecting game at that time. When I got back into collecting and photography, the Mythic Legions line had already been around. Looking to expand my photography, I took the plunge and ordered the Skeleton 2.0 and Knight 2.0 builders. I was glad I did. I was amazed by how well they photographed, and couldn't believe the customize options you got with each figure. It wasn't long I was ordering one to two a week.
What have been your favorite Mythic Legions shots that you have taken so far?
I'd have to say my absolute favorites to photo are the goblins. They have so much expression and personality. I've done many shots where they are both humorous and menacing. One of my most well recieved shots featured Knubnik simply sitting on a treasure chest. I also love them for crossover shots with Hellboy or Link. The ogre scale and skeleton figures are also up there as my favorite.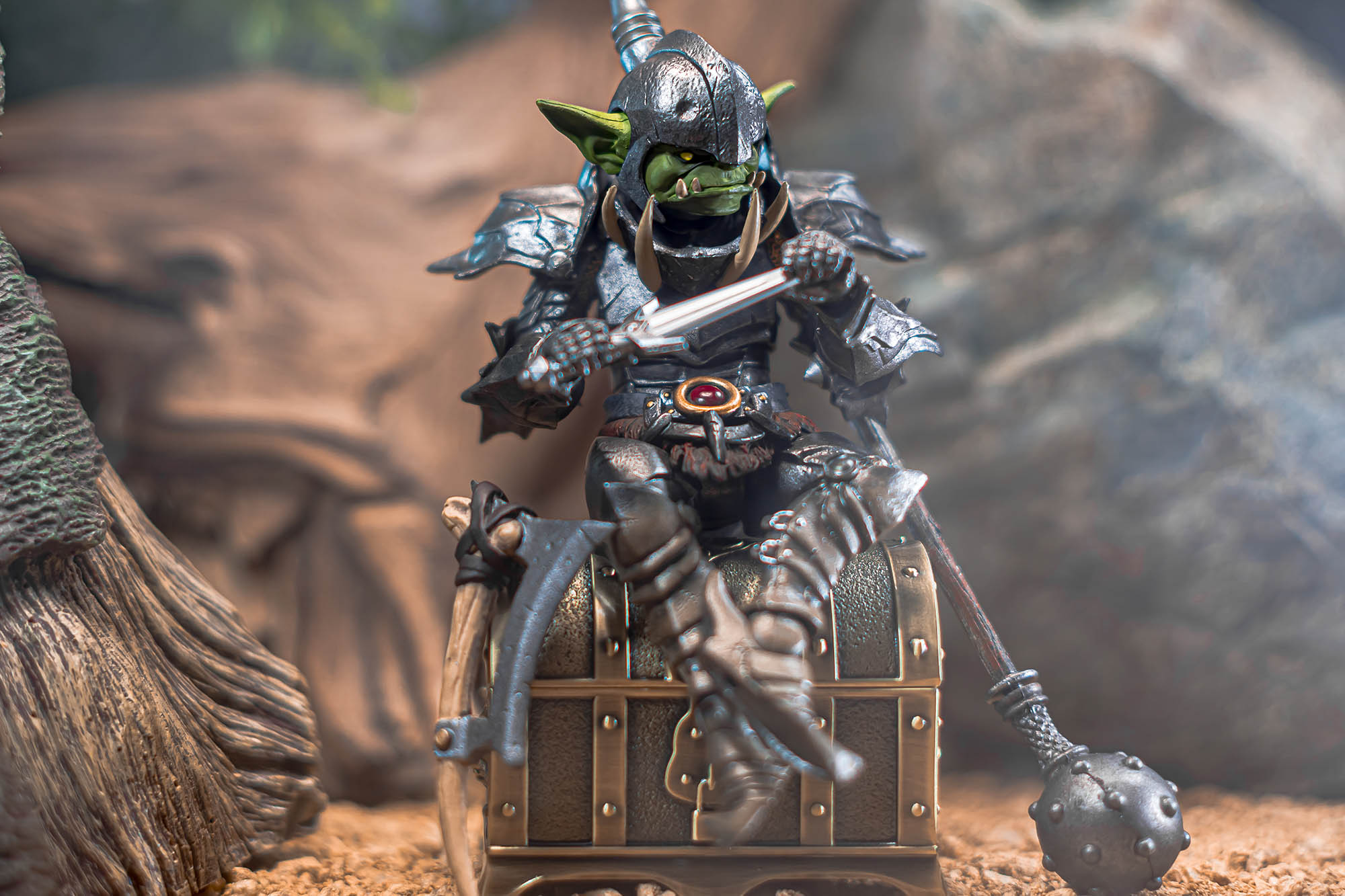 What is your process for setting up a shot and going from idea to final image?
I usually spend my work week brainstorming scenes and finding items I may need for my shoots on the weekends. It's very rare a shot will end up exactly as you see it in your head. That's usually when I pivot to spontaneity. Sometimes a change of lighting, or camera angle will spark a new idea. Most times for the better. Once the shots are taken I work with Lightroom to do final edits. I'm also a 100% tangible toy photographer. I never use photoshop. If I can't create the image in camera, with slight tone or lighting adjustments in Lightroom, I don't do it. I consider it a challenge and that's the creative part I love.
What are your favorite kinds of figures to shoot or preferred settings to shoot in?
Any figure that has a well done head and face sculpt that can portray many emotions based on the lighting or angle are my favorite. Outside of Mythic Legions, I've had much success with the Mezco Popeye. Such a versatile figure. I always look to mood and emotion in the scenes and settings I choose. I don't actually do many crazy action shots. I like to take photos that show the lives, interactions, and everyday activities in the world we create for these figures. This is where the Mythic Legions line becomes super versatile. You can create your own lore, settings, and myths for them to inhabit. You aren't restricted by decades of established storylines.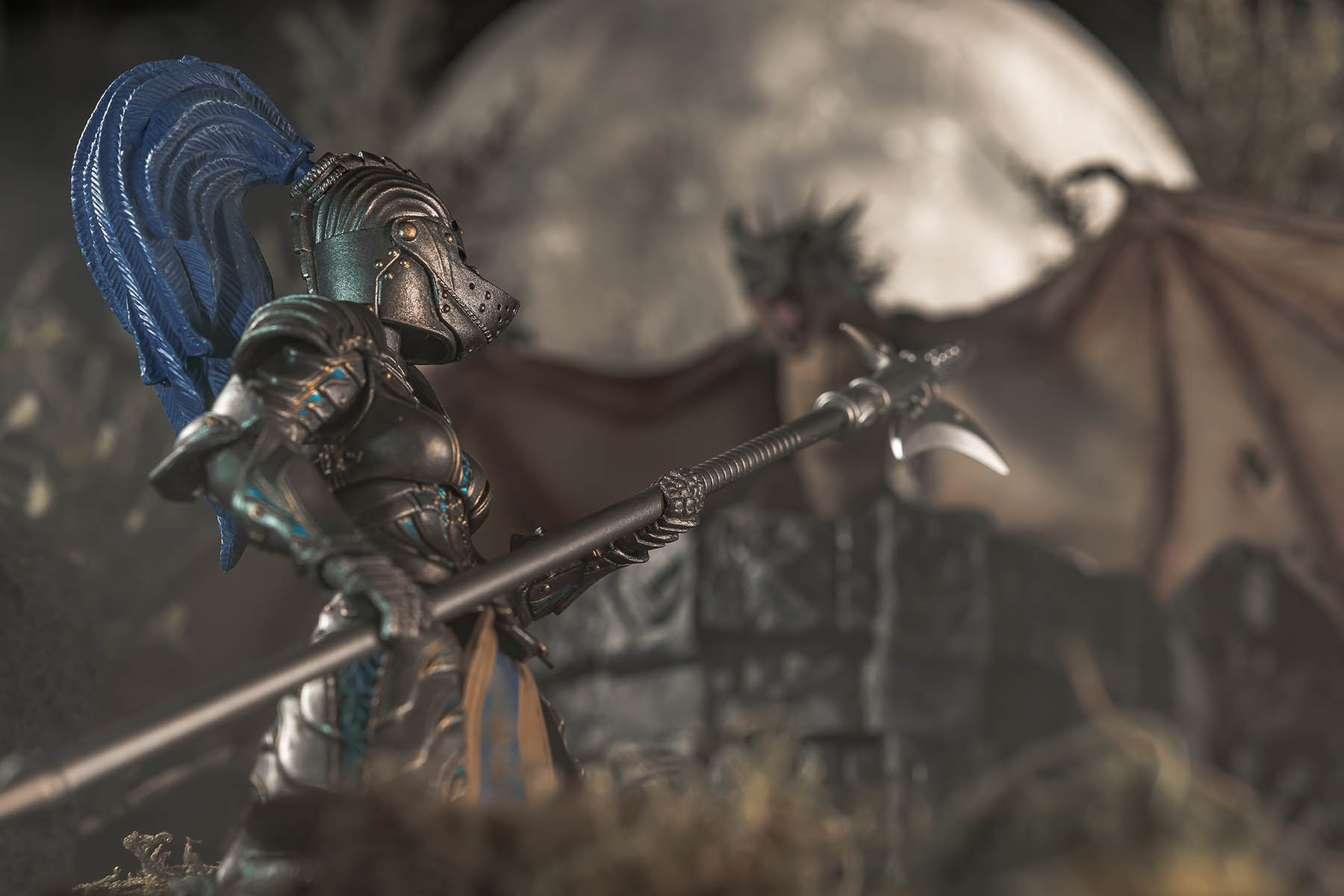 What would fans of your work be surprised to learn?
That before I became a photographer I was an independent comic book writer, theater director, actor, and short film maker. None of which were super successful. Haha! BUT, that previous experience has been crucial in photography, specifically toy photography. I had already learned about lighting, composition, storytelling, scene decorating, etc. I simply took those skills and now apply them to 1/12 scale.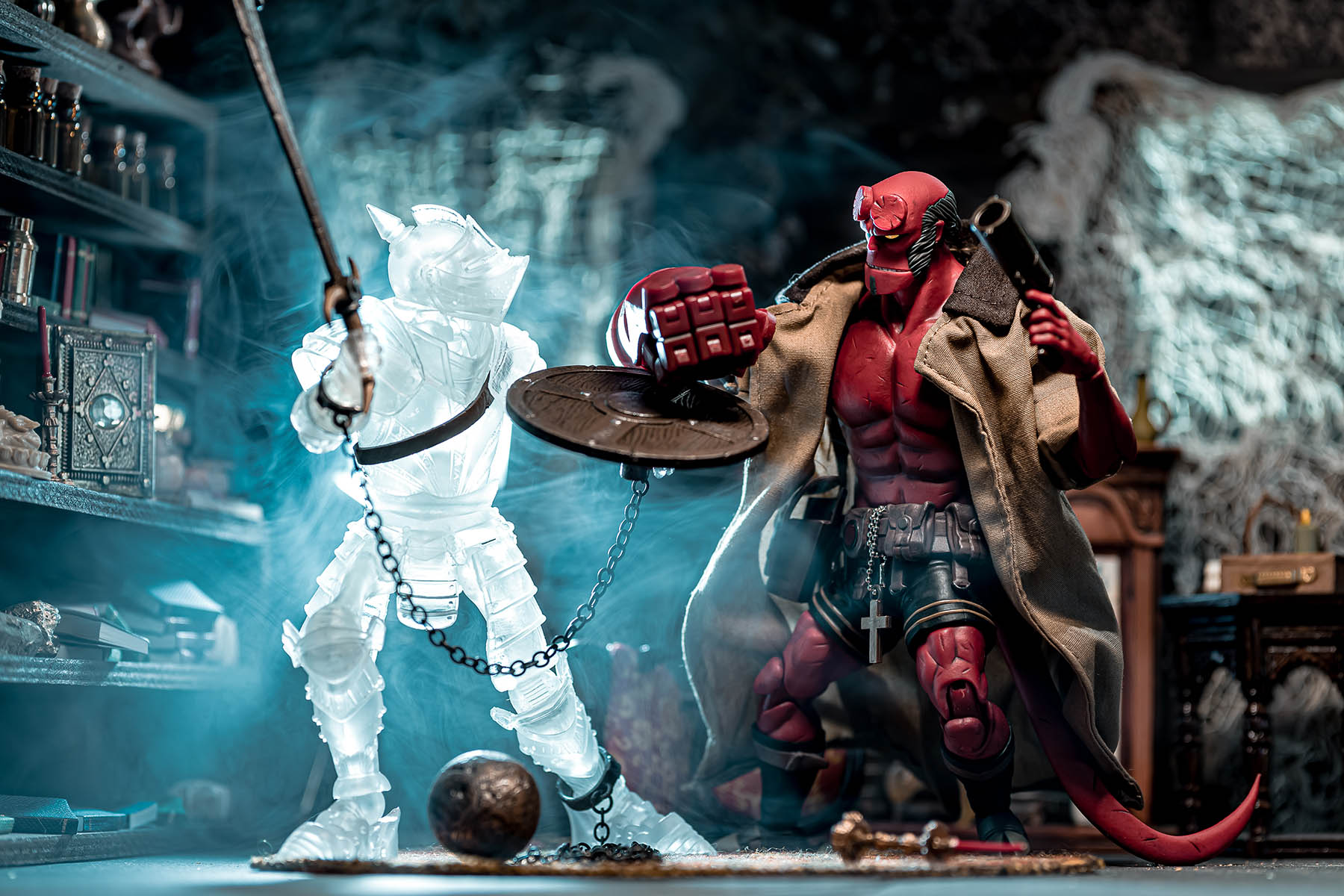 As for the toys themselves, what are you favorite Mythic Legions figures so far?
Goblins all day! I love them. I wish I had more of them. I have Knubnik, Thumpp, and Thwikk. I regret not snagging a Snag. Ogres are a close second. I'd say the variety of elves, warriors, barbarians and others really fleshes out any scene I would need to shoot.
In closing, where can fans follow you and see more of your work?
I post often in the Mythic Legions Cabal facebook group, the ACBA: Articulated Comic Book Art facebook group, but if you want to see all my work you can check out my Instagram page @redstoytavern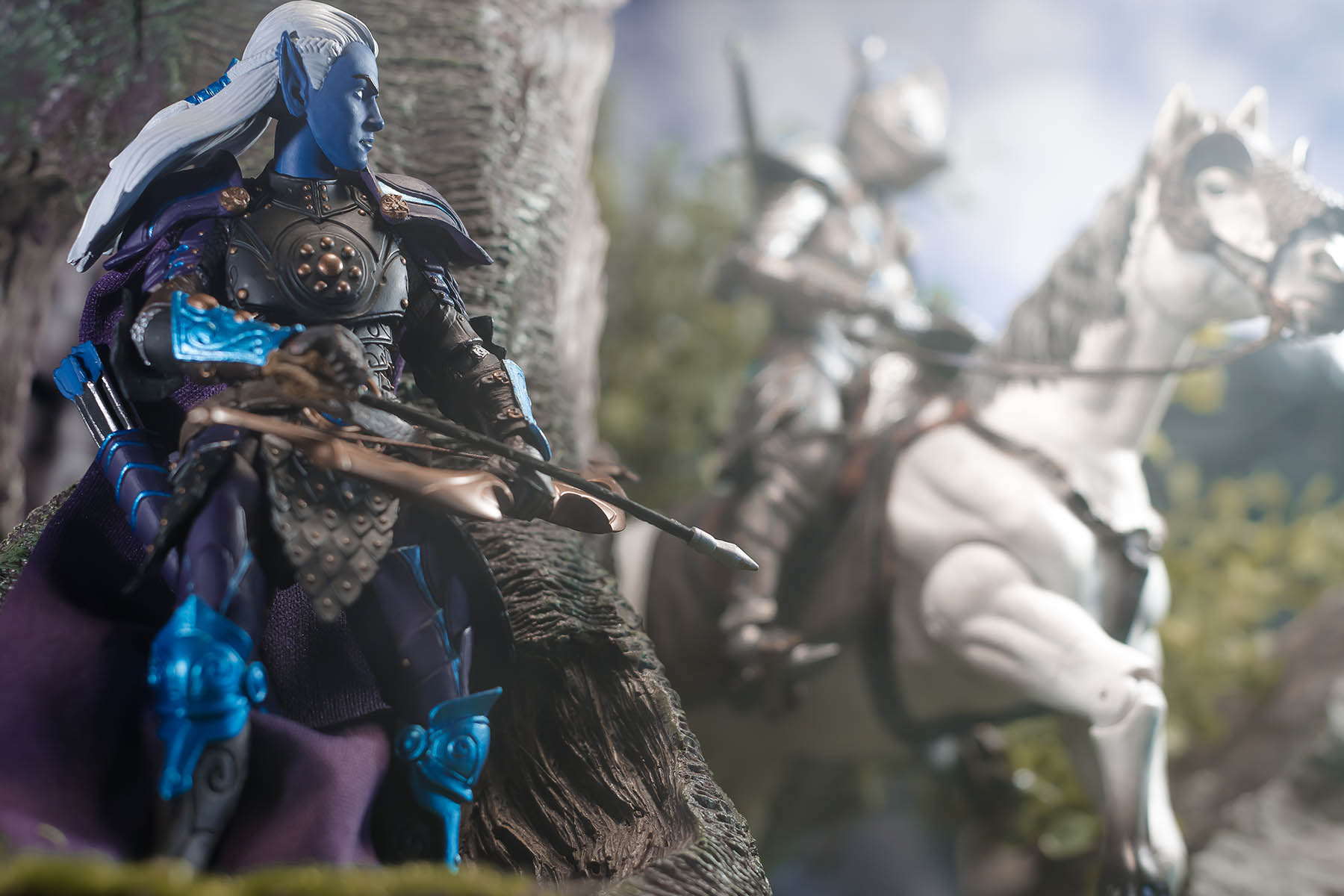 Published on 09.08.20