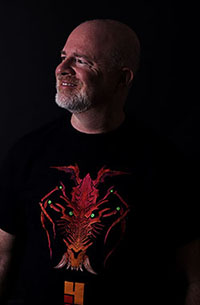 To get started, please introduce yourself!
My name is Nate Strong, and I've been an on-again off-again toy collector my whole life. But after discovering the world of toy photography, I now think of myself as more of a shooter than a collector. I work as a Creative Director in the ad world, and live in SE Michigan with my wife, three kids and horse Slider.
How did you first get introduced to Mythic Legions?
Being tuned into the toy collecting world, it's hard to miss anything The Four Horsemen do, so I was quite aware of the original Kickstarter. And as much as I was tempted, I had to pass at the time thinking I couldn't introduce yet another line of figures to collect.
But I followed the progress with envy and finally took the plunge in May of 2019 when I picked up Attlus the Conqueror. I've enjoyed the hell out of the ride ever since.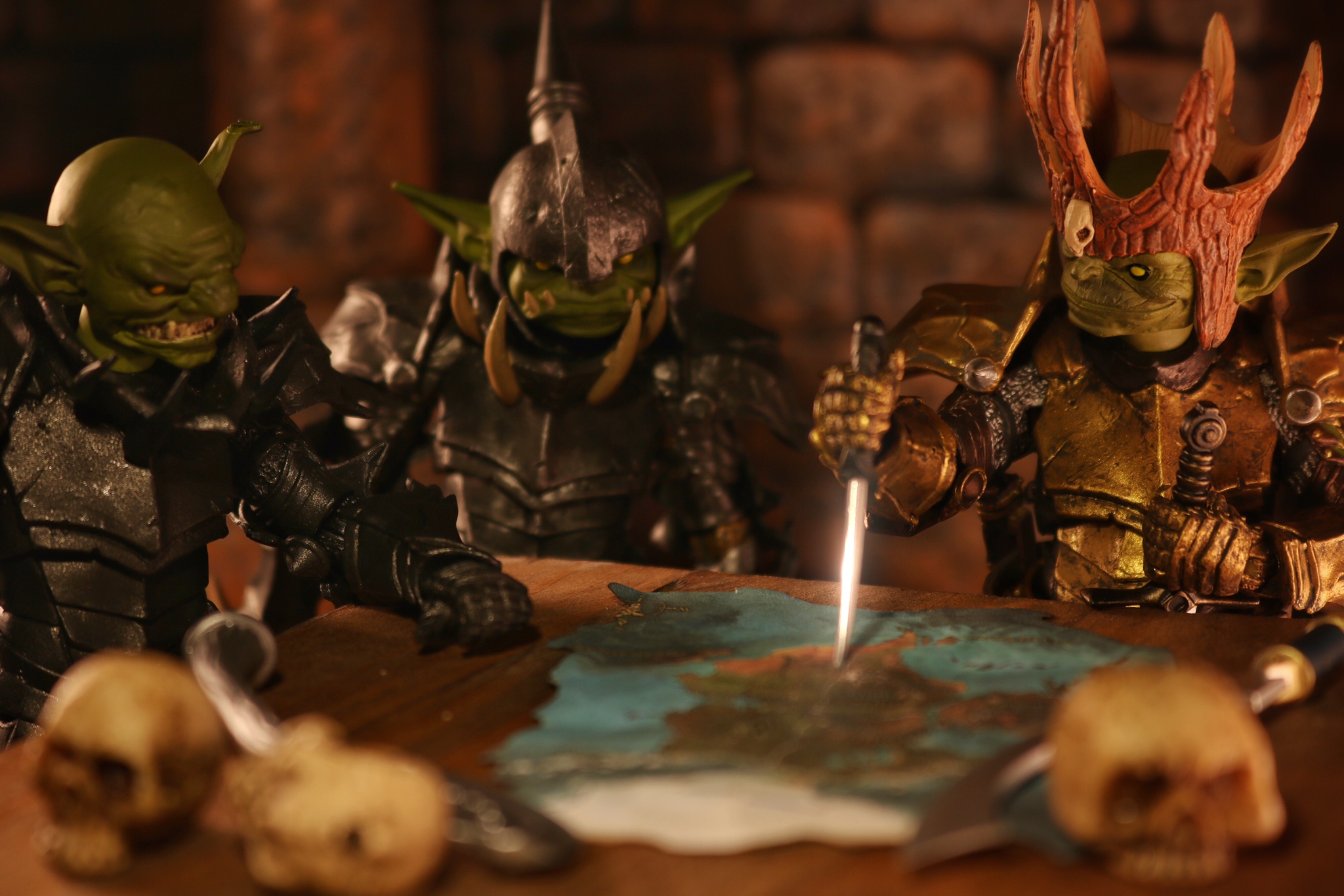 What have been your favorite Mythic Legions shots that you have taken so far?
I like to mix it up with everything from action scenes like the knight facing the fire-breathing dragon or the two cyclops not seeing eye to eye (wink wink), to more portrait-type images like Bromdenn, Jjuno or Hadriana. Overall, I just hope my photos tell a story in some way.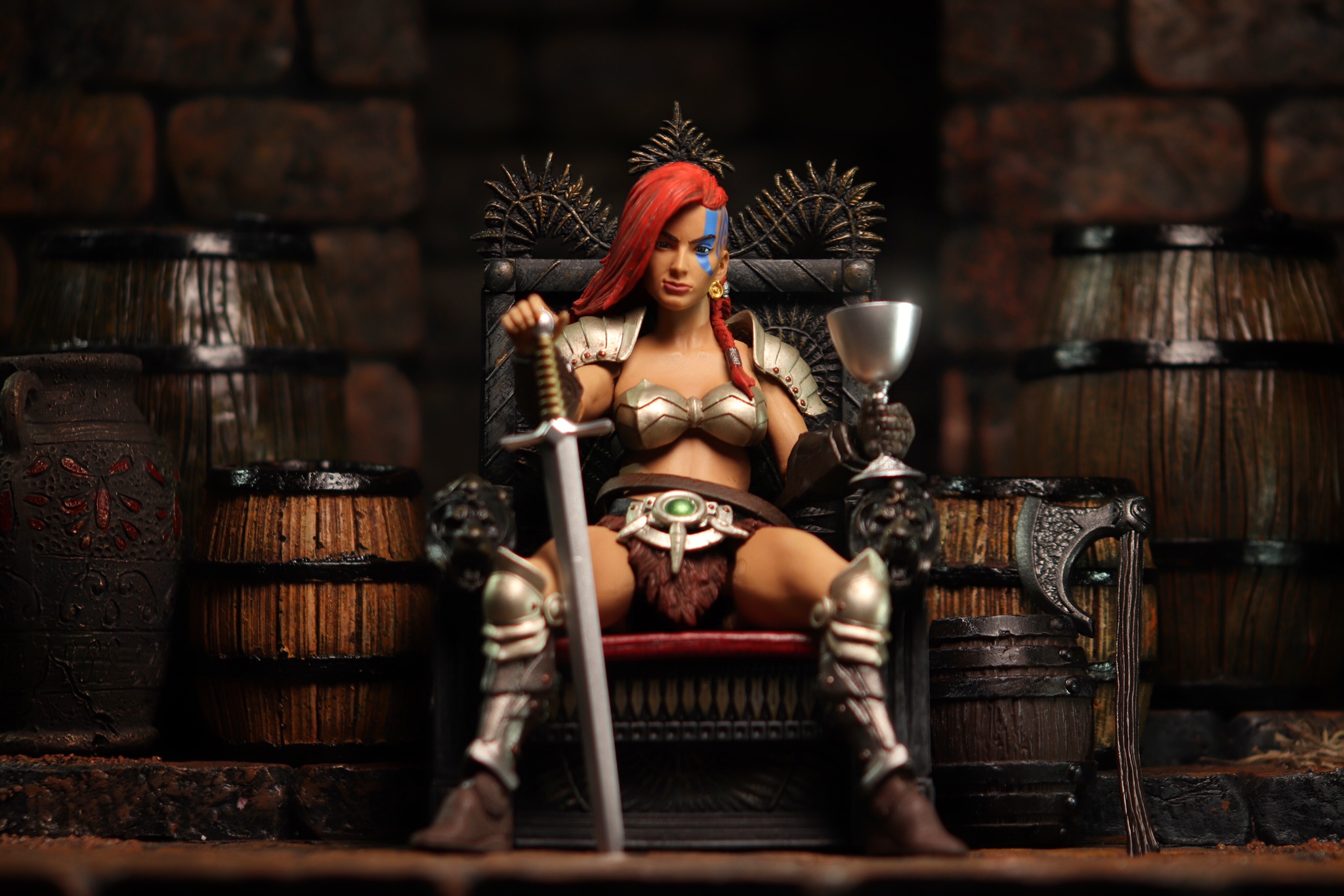 What is your process for setting up a shot and going from idea to final image?
I keep a running list of rough ideas on my phone for what I want to shoot. Once I feel I have something solid in mind, I grab the figures and do some initial poses. Then I work out the setting – whether that's outside or inside using a diorama or digirama (TV or computer screen as background). Then I add props and start tackling the lighting. From there I might try out a couple different lens options and angles. And finally, onto some simple post work with Photoshop and mobile apps like LensFlare and Snapseed.

What are your favorite kinds of figures to shoot or preferred settings to shoot in?
Every single Mythic Legions figure I own is a favorite. So impossible to choose just one. They're all sculpted and painted so beautifully so they take light and photograph incredibly well. And I usually prefer shooting indoors to maintain control over the environment.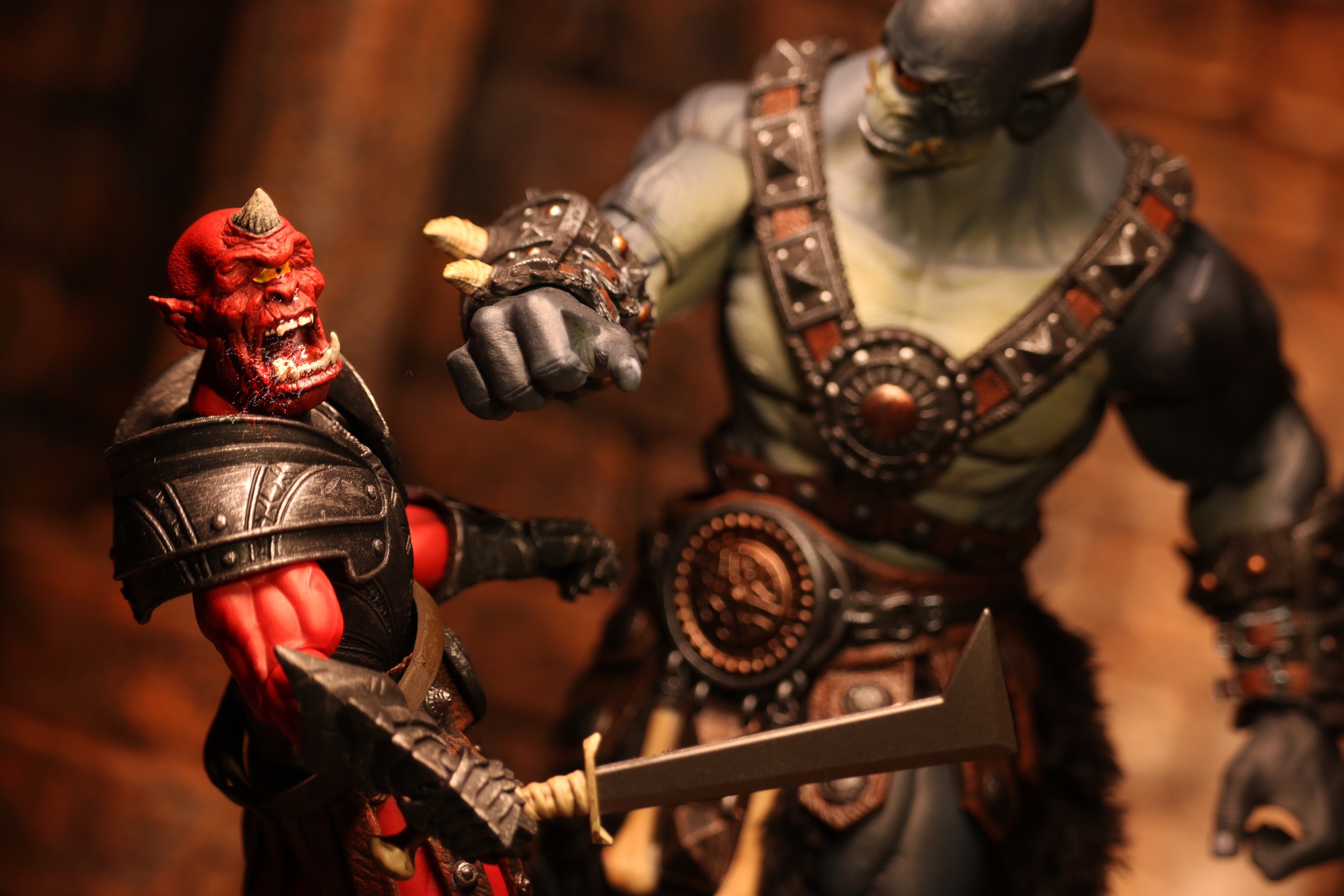 What would fans of your work be surprised to learn?
Well, for my day job I'm a writer, but I've always had a love for the visual arts. Toy photography has offered a way to live out that passion even though I'm far from any kind of artist. It's been an awesome learning experience and I've enjoyed every second of it. Especially the community.

As for the toys themselves, what are you favorite Mythic Legions figures so far?
At the risk of sounding like a broken record, I once again say it's hopeless to try and choose a favorite. I'm drawn to all ten factions and each character I own, I consider an individual work of art. Every time I open a new one, I'm blown away by how much more they come to life in hand. Plus, all the amazing third-party custom pieces help embellish the already-extensive Realm of Mythoss and add to the storytelling capabilities. There really isn't another line of figures like them. Anywhere.
\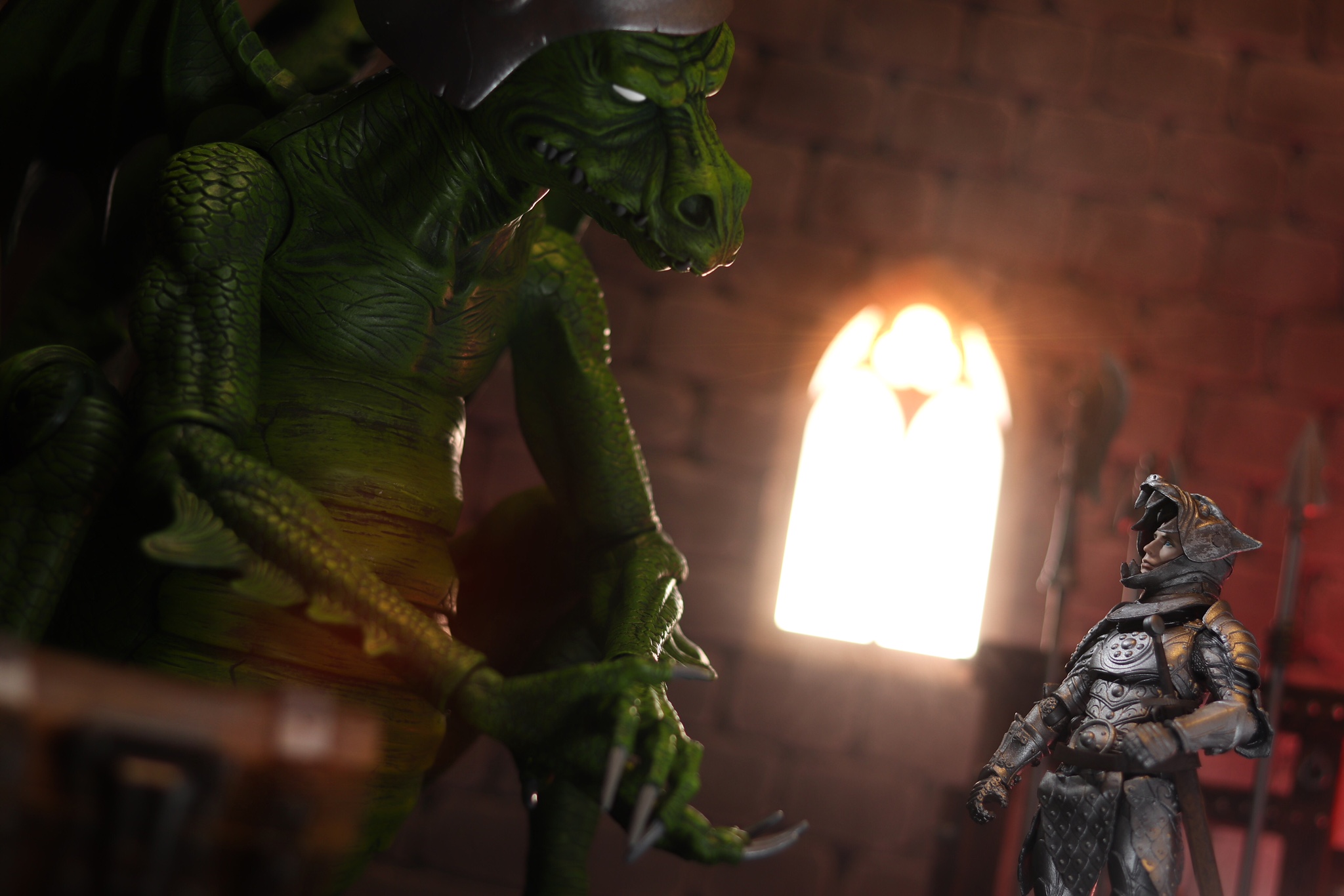 In closing, where can fans follow you and see more of your work?
I post regularly under Coronafour on Instagram and am always hanging on The Cabal's Facebook page.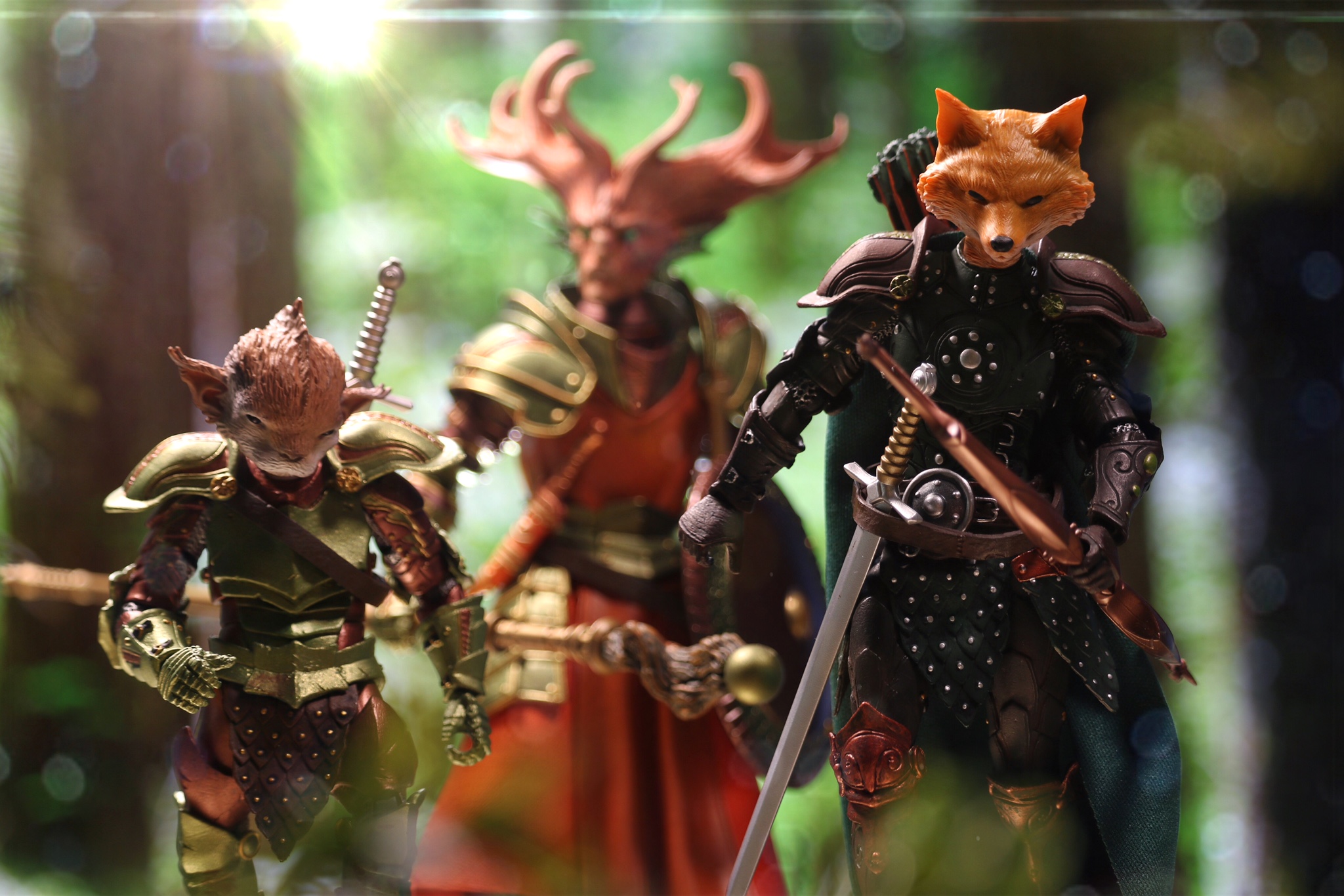 Published on 07.06.21