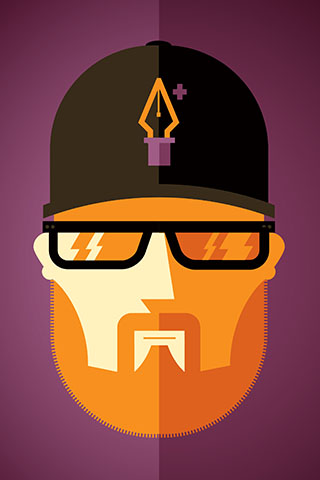 To get started, please introduce yourself!
Hello! My name is Tom Whalen. I'm a designer/illustrator with an (almost) unhealthy level of love and nostalgia for toys, both new and vintage. You may have seen my limited-edition poster work for companies like Mondo, Bottleneck Gallery, and Vice Press, or my corporate collaborations with brands such as Coca-Cola, Lego, Lucasfilm, Marvel, Target, and Hasbro, where I created all of the package illustrations for the Power Rangers Lightning Collection.
How did you first get introduced to Four Horsemen Studios and the Legions lines?
I watch *a lot* of toy reviews and news while I'm working in my studio, so Mythic Legions and the buzz around the line has been on my radar for quite a while. It wasn't until I finally pulled the trigger on a piece (Krampus) and got it in hand that I understood what all of the fuss was about. I'm now clearing out portions of my collection to make shelf space for more Legions. I have a feeling that I might not be the only collector to experience this phenomenon.
You recently did a project for the Gravenight wave. Tell us a bit about that!
Shortly after getting my first few Legions, I sent a DM to the Four Horsemen Instagram telling them how much I love their independent spirit and the way they go about creating, marketing and releasing their pieces. I went on to say that I'd love to collaborate if the opportunity ever arose. Luckily, Jeremy read my message, recognized my work, and offered me the Gravenight fight poster project shortly after that. I couldn't have been more excited to kick off a project with the Horsemen, who had been an inspiration to me for the better part of the past 15 years.
(Note - the result of this collaboration can be seen below. This art will be featured on t-shirts from RetroRagsLimited, as well as on a limited edition screen-printed poster run. You can read about it here.)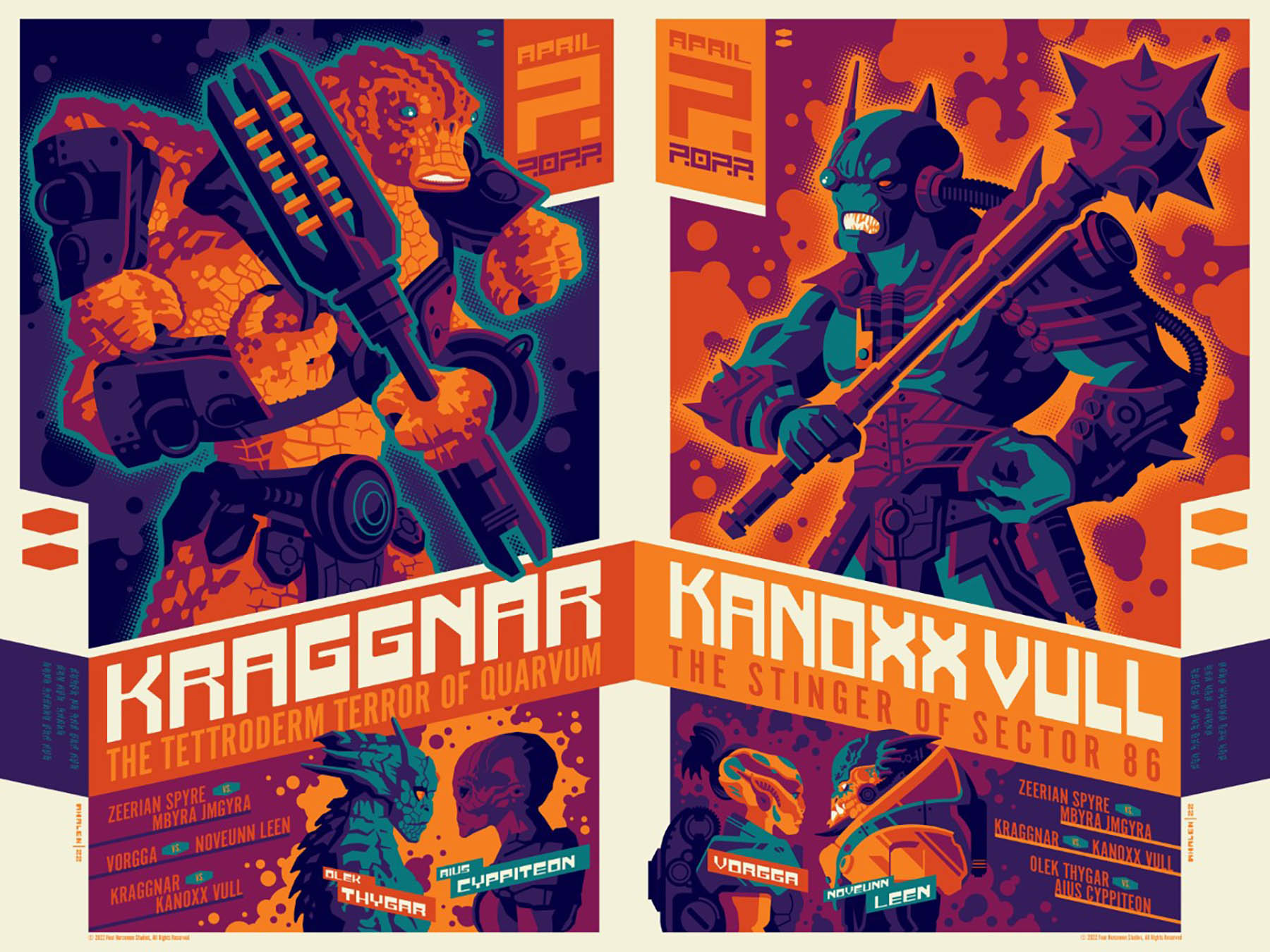 What is your process for creating your pieces?
I'll typically do a couple of lightning-quick loose pencil sketches to work my initial idea out. If they hold water, I'll take them into Adobe Illustrator and work up a fairly developed digital sketch (you can see some early work on the Gravenight posters below). Once that is approved, I'll spend anywhere form 4-10 days dialing in all of the details before delivering a final piece.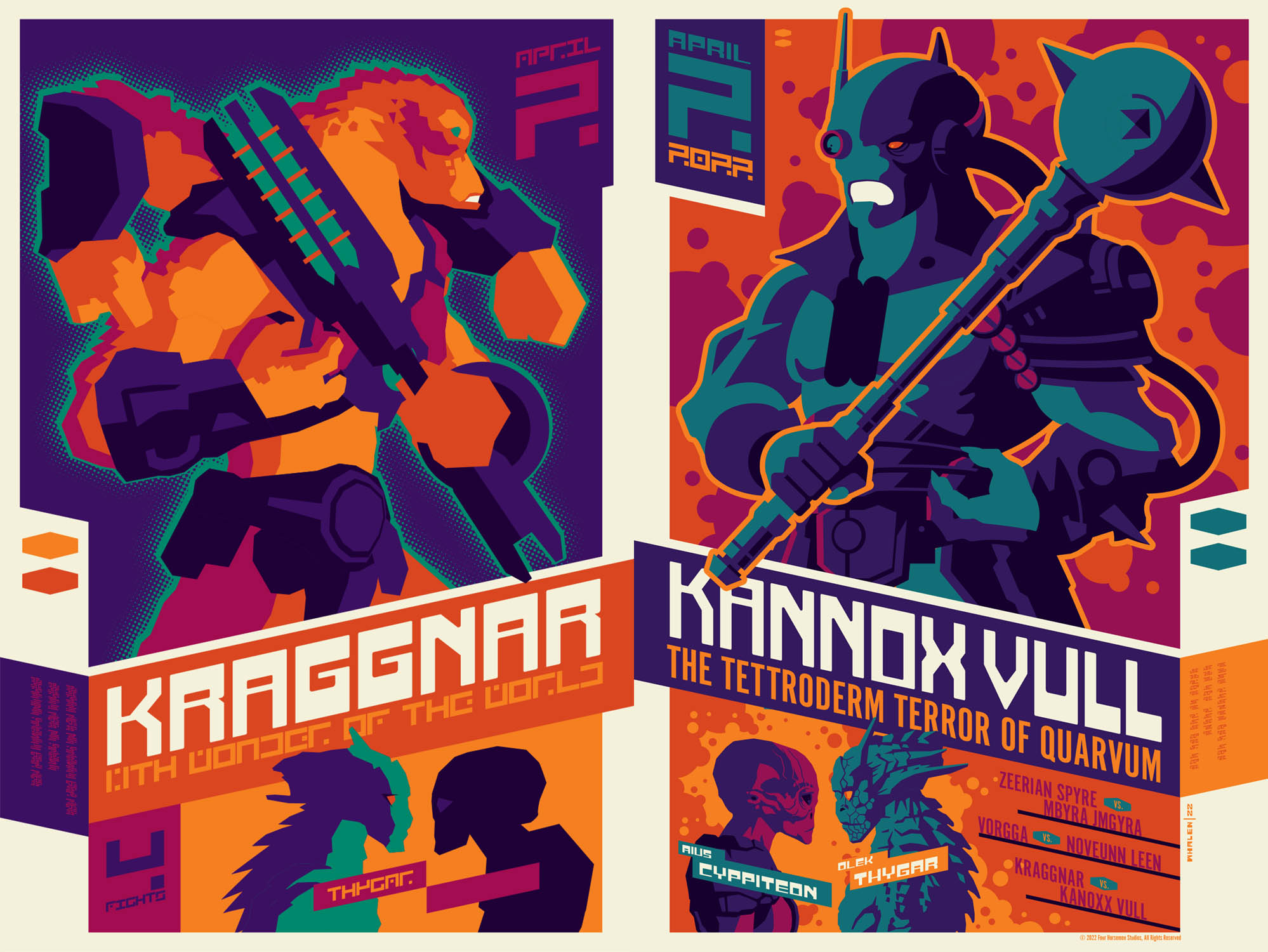 Besides these Cosmic Legions pieces, what are some of the other projects you have been excited to work on?
I feel very fortunate to have worked with as many amazing clients as I have, but some of my all-time career highlights include G.I. Joe Classified package illustrations for Hasbro, a slew of gig posters for bands that I love (including Metallica, Pearl Jam, Anthrax, and The Black Keys), and my ongoing Toho/Godzilla poster series with Mondo, which had been a bucket list project of mine for many, many moons.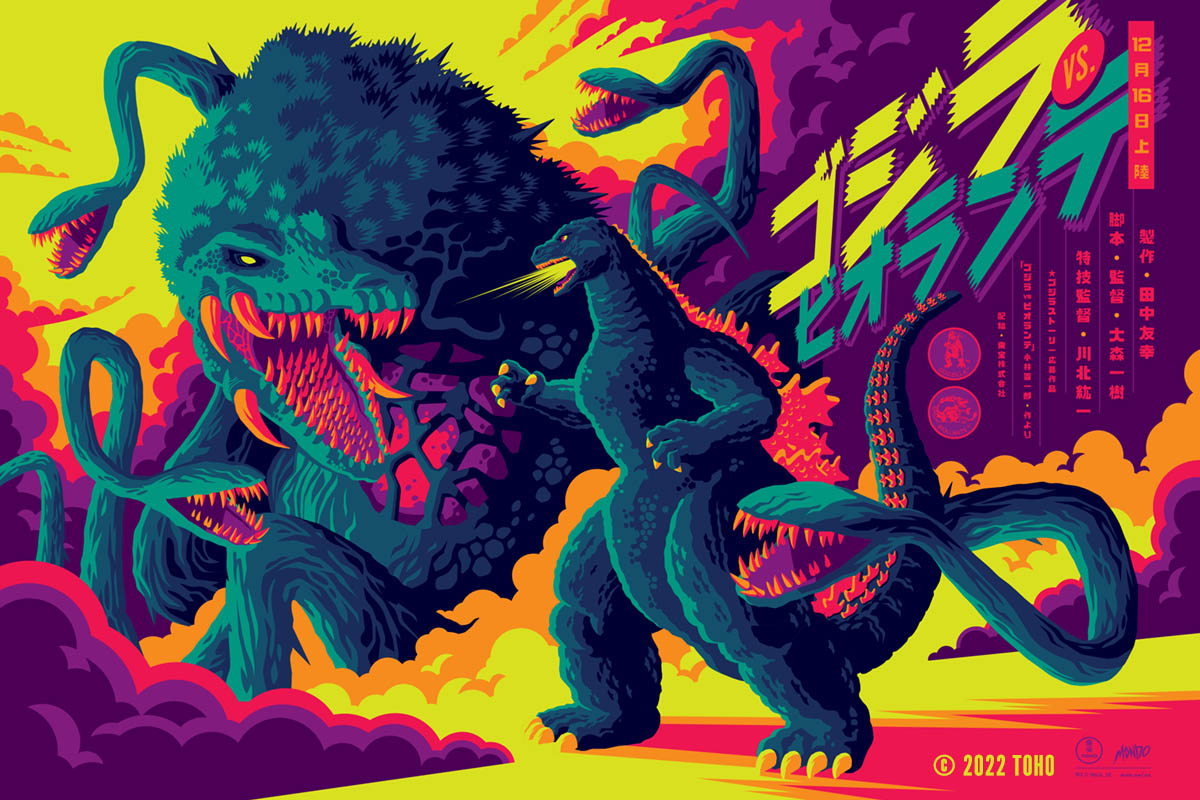 What would fans of your work be surprised to learn?
I've never seen any of the Godfather films, I think Blade Runner is a snooze, and I'm an incredibly poor swimmer.
As for the toys themselves, what are you favorite Legions figures so far?
Arethyr, Baron Volligar, and Scaphoid are my current faves, but all bets are off once that first wave of Cosmic Legions hits.
In closing, where can fans follow you and see more of your work?
You can keep track of me on Twitter (@strongstufftom), Instagram (@strongstuff), and my personal portfolio site (http://www.strongstuff.net/).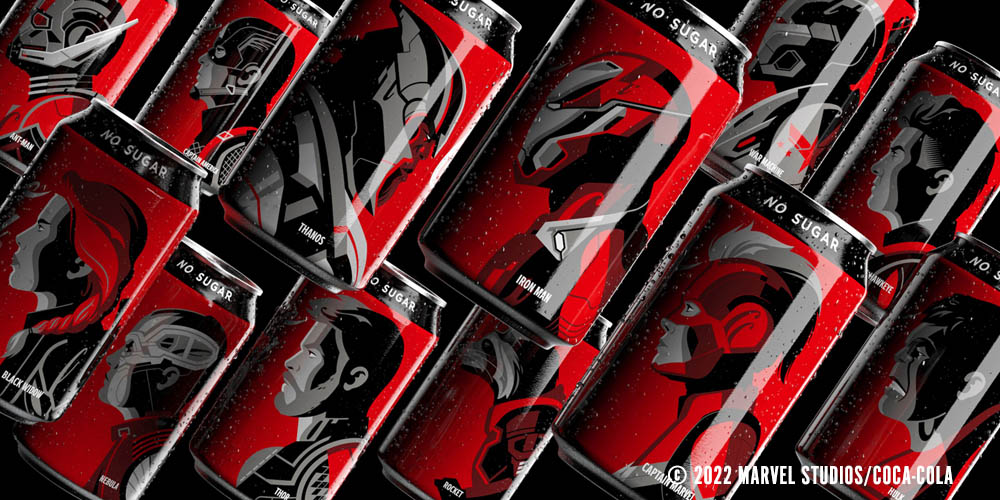 Published on 05.10.22