The process of creating action figures involves a number of steps along the way. In past "Behind the Scenes" articles we've looked at initial sketches of figure ideas, getting fine-cuts into the studio to approve, and even factory production shots. In this "Behind the Scenes" article, we look at another step in the figure-creation process – packaging samples, and the photos we have to look at are some fun ones from all the way back to the Mythic Legions 1.0 wave!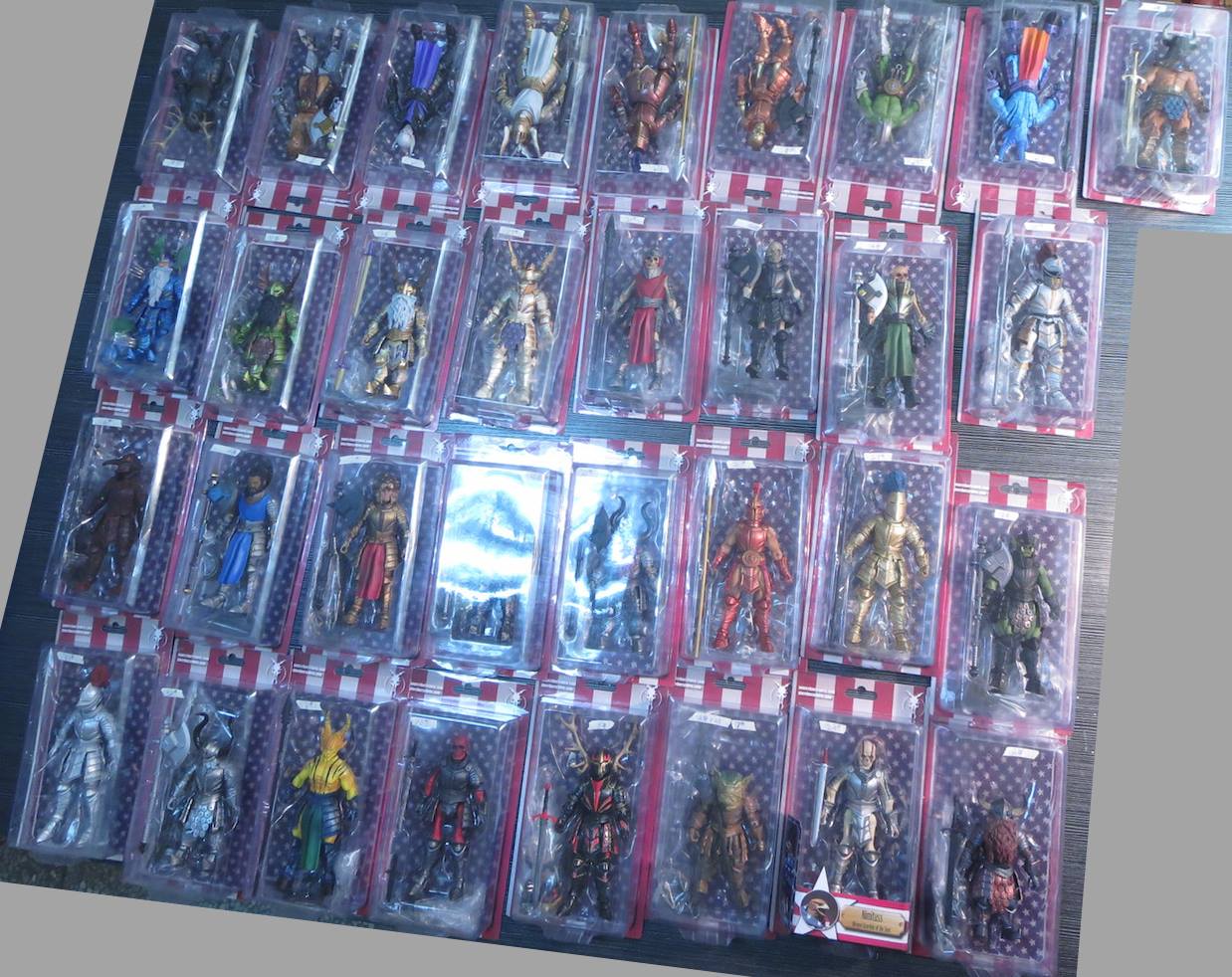 Mythic Legions - Patriotic Variants?
Ok, so the first thing you will notice in the packaging sample photos below is the inclusion of the card backer, which features a flag motif in place of Nate Baertsch's iconic artwork. Was this a line of patriotic Legions that never saw the light of day? No – this is just part of the process!
That flag-design card back you see in these is actually the one that was used in our Eagalus figure from the Gothitropolis Raven's wave. It was used here simply as a placeholder by the factory. In these examples, what we were being asked to approve is the figures and accessories inside the insert trays. The actual card backs were not printed at this time, and since this was the first Mythic Legions wave, they did not have extras from previous runs lying around to use. They did have extras of these Eagalus cards, however, so that is what got inserted into the backs of these sample packages!
We posted these images previously, but many of our newer fans have likely never seen these old shots. It's fun to dig back into the archives to uncover of these images and share them with the fanbase!
One interesting image from this process is the "Heroic Weapons" pack. The sample image below actually shows a deco-option that never made it into production, specifically on the shield. The final version of the shield included in this set was all gold, but this sample shows that shield incorrectly painted in silver with just a gold stripe down the middle.
Once again, it's fun to look back on these old images and remember these parts of the process and how great it felt in the studio to get these in hand and know that we were that much closer to having Mythic Legions in the hands of our fans
Published on 11.03.20