While many fans of Four Horsemen Studios were introduced to the company through the popular Mythic Legions line, others became aware of the studio through the work the team has done for Mattel, Super 7, NECA, or many of the other companies we have been fortunate to work with in the past. Of course, there are also those fans who have been following the studio's work long before this company even existed, back when the Horsemen met during their time together at McFarlane Toys.
Ask an old school Horsemen fan what their favorite McFarlane figure is and I guarantee that one figure you will hear mentioned over and over is Mandarin Spawn: The Scarlet Edge. While there have been numerous versions of this character created over the years, the original version was offered in 1999 as part of Spawn Series 14: The Dark Ages. This figure was an immediate hit with fans. On a personal level, I can remember first seeing this figure, likely in an article in a magazine like ToyFare or Action Figure Digest, and immediately deciding that HE was the main one I wanted from that line! This was a wonderful time to be a toy collector, and I can remember hunting down the Horsemen's Spawn creations on toy runs to Toys R Us, KB Toys, Toyworks and more. In this "Blast from the Past" article, we will look at this two-decade old figure which is still proudly displayed in many Four Horsemen Studios' figure fans' collections.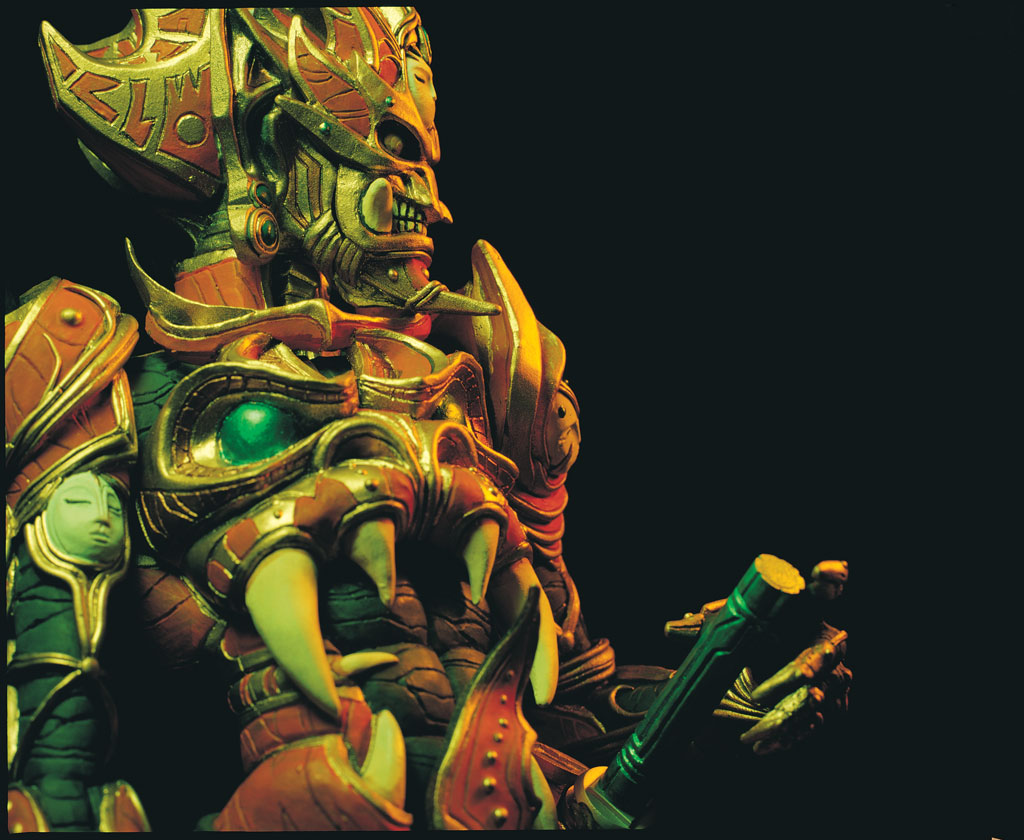 A Bit of History
The Spawn line from McFarlane Toys first hit stores back in 1994, completely changing the way action figures were offered for the collectors market. The team who would one day form Four Horsemen Studios met during these early days at the company, working together to create some of the most amazing figures from that time period.
By the time Spawn Series 14: The Dark Ages rolled around in 1999, McFarlane Toys has established themselves as the dominant creator of collector-focused action figures. Every single new series released by the company upped the game in terms of sculpting and paint applications, but when Series 14 was shown, fans immediately recognized that Mandarin Spawn was something special.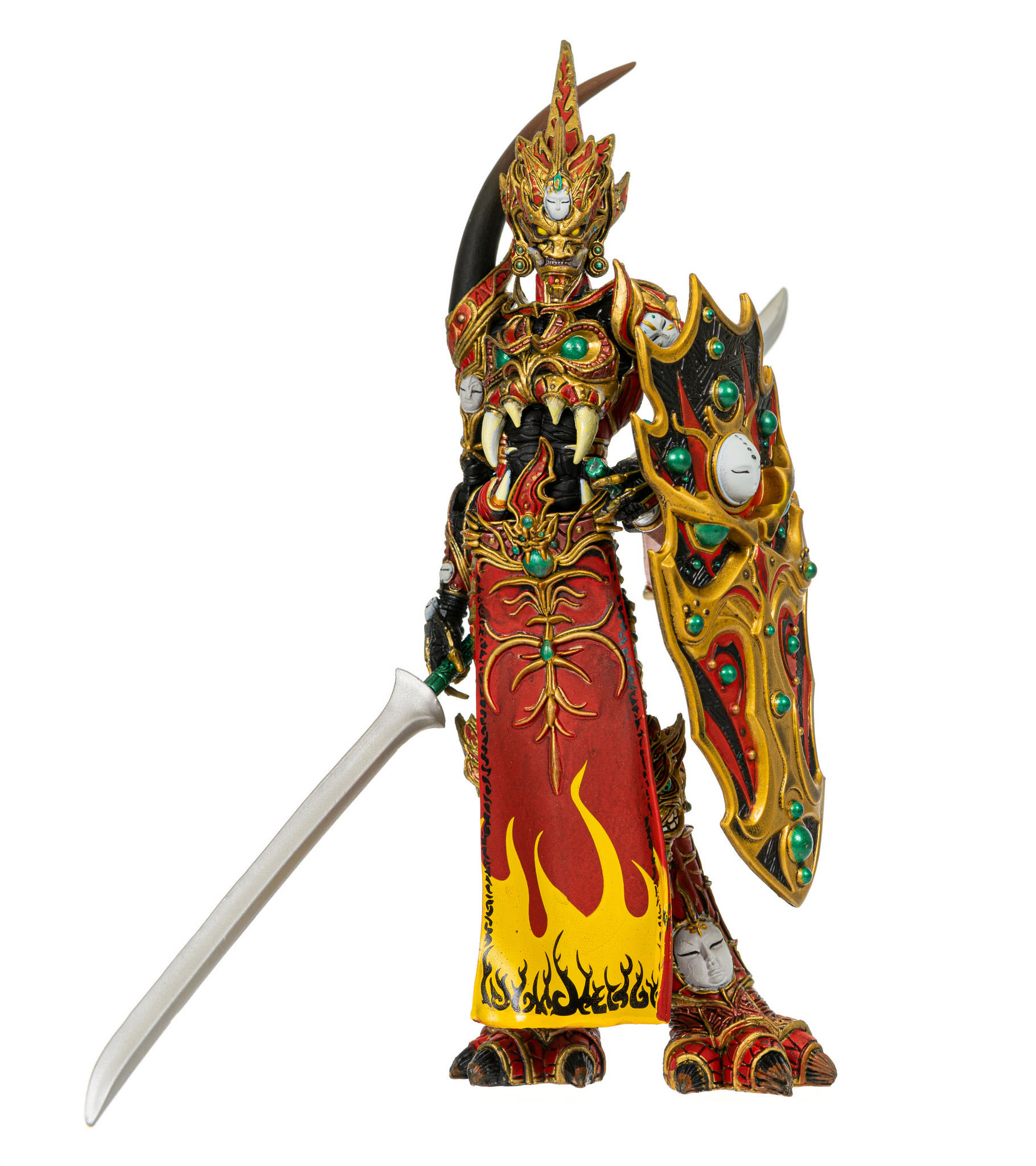 Hidden Surprises
The Mandarin Spawn figure was sculpted by Eric Treadaway. What many fans of this toy may never have noticed about the figure is that Eric added his signature to this figure, literally! Worked into the paint applications and the sculpture itself are a number of little "ET" symbols. You can see some of them in the photos below.
It is also worth admitting that I have had this figure on display for years and I never noticed these hidden initials. It was Cornboy who pointed them out somewhat recently, making me like this this 20+ year old figure even more than I already did!
A Note on Other Versions
At the start of this article we mentioned that there had been numerous versions of Mandarin Spawn released over the years. This first version, along with the 12"-scale version that was released, are the only ones Eric worked on directly, even though those later versions certainly took design influences from that original release.
Published on 04.27.21