It has been about a year since Four Horsemen Studios and Great Hall Game Studios surprised Legionnaires with the announcement of Mythic Legions Tactics: War of the Aetherblade, the first ever Legions video game! Starting with a private funding campaign for members of the Mythic Legions community in January 2021 and culminating in a public Kickstarter that ended in August, this game carries the promise of bringing the Mythic Legions story to life in a new way, and immersing fans in the Realm of Mythoss.
In the nearly six months since the Kickstarter ended, significant progress has been made on the development of Mythic Legions Tactics: War of the Aetherblade. In this article, we go 'behind the scenes' with the team at Great Hall Game Studios to see some of the cool new developments they have made since we spoke to them last. Whether you've been following the game from the beginning, or are new to the Mythic Legions community, you're going to want to hear the latest developments and reveals that will bring Mythic Legions to life for us in 2022!
It is amazing that it has already been a year since 'Tactics' was first introduced. What has your introduction into the Legions community been like so far?
Every member of our team has expressed how welcome they have felt by the fanbase. The passion, creativity, and positivity we see in this community is an amazing thing - and rare! You never really know how a fanbase will react to a new direction that a brand may take, and the overwhelmingly positive support really inspires us to create the most amazing game possible. Some of us were fans before we undertook this project, but it's safe to say we're all now figure-owning, Cabal card-carrying Legionnaires! Intern for a Day and LegionsCon really drove that home for us as well. We loved getting to know people in the community better and hear their stories of why they love being part of it all. It's a special thing.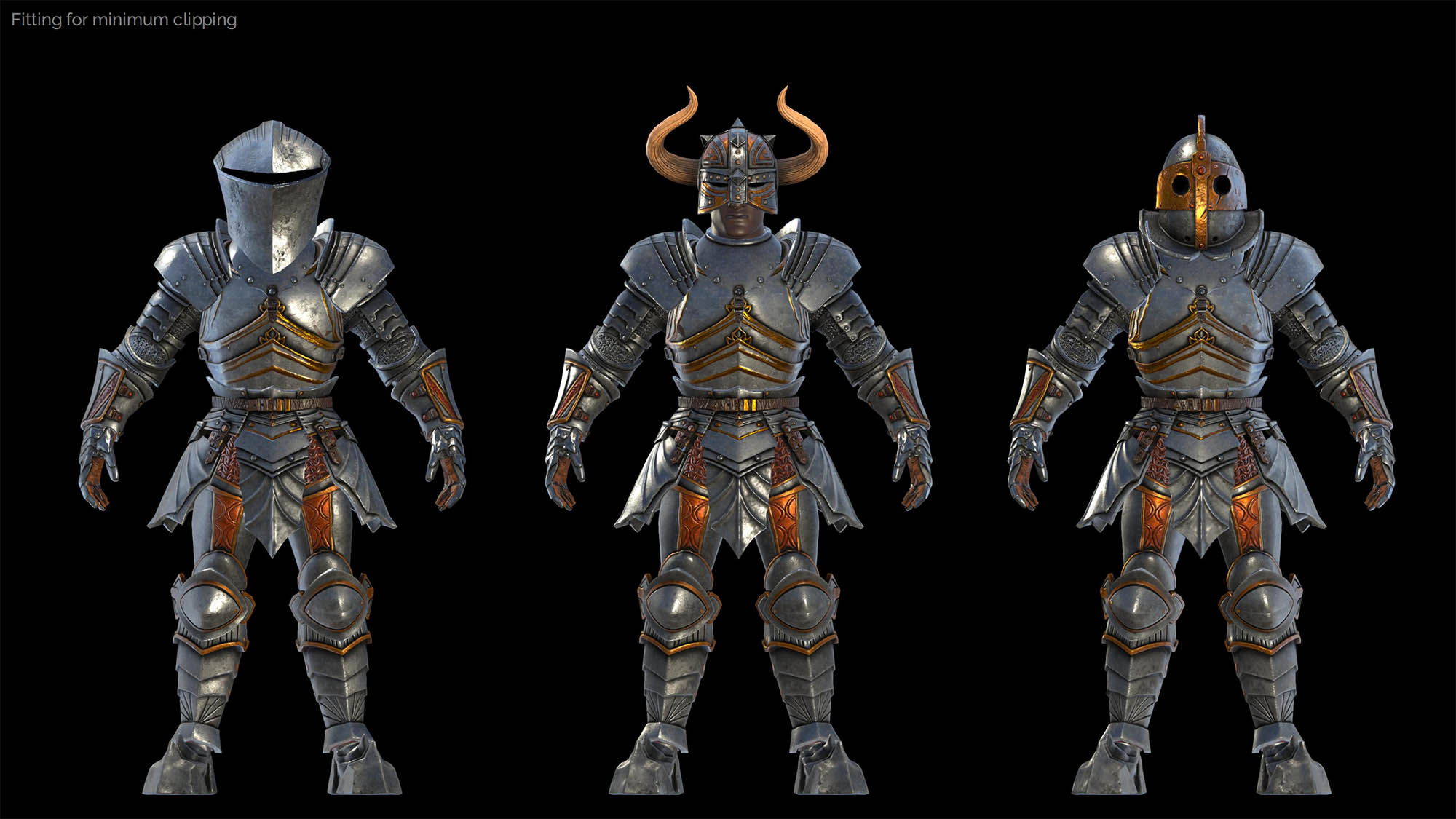 At the start of the Kickstarter campaign we got to see some exciting early footage from the game. What have you been working on since the end of that campaign?
Wow, where to start??? Initially, the main focus has been making sure all functionality, story elements, 'look and feel,' and networking capabilities are completed. We've also spent alot of time working with the Horsemen on incorporating the lore of Mythic Legions into the storyline of the game. That has been mission critical. We've also focused on the character customization, the gameplay engine (battles and AI), story locations and script. If you follow us on social media you've been seeing weekly posts on our progress and reveals with links to our "Early Dev Board" where you can see the evolution of the game. It's fun to hear the comments when we release work-in-progress images of characters, weapons, or locations that people haven't seen before and follow how they take shape.
Some of the more technical "behind the magic" elements that our dev team has been hard at work on are the user interface, level designs, and server-side connectivity. Each of these are core pieces of the game that have to be completed before more 'production-related' tasks - like crafting each armor, weapon, and level - can happen.
One of the coolest things we got to see as part of the Kickstarter launch was the character customization feature. Can you tell us more about how that is coming along?
Customization is a core tenant of the Mythic Legions brand and the same goes for Mythic Legion Tactics. So much so that we have a dedicated group of artists and devs working specifically on just this feature full-time and we plan to make this available to Legionnaires before the game is released (surprise!!!). It will be your very own interactive digital workshop!
So far we have completed the 'Barracks' functionality, which is the ability to see your party in both single and multiplayer modes - as well as the 'slot selection' features. For those of you new to Mythic Legion Tactics, a "slot" is your base character that you will be able to build and customize as you play the game storyline and acquire different skills and accessories. These skills and accessories will always stay with your "slot" character, even if you decide to change your character's "skin" from a human barbarian archer to an orc barbarian archer. Or even if you decide to switch factions and storylines from Xylona's Flock to The Legion of Arethyr. So you're never starting from scratch if you decide to switch it up. We believe that's a key element to letting people experience the entire world of Mythic Legions.
Remember that Tactics is not a "play-to-win" game, so you can't buy skills or power in the game, but you can buy different character skins, armor, weapons, etc to customize your character in different ways using coins and gems. We have also completed most of the character lineage options in regards to faction, background, race, gender, armor, weapons, and class selections. Right now, we are working to finish up the UI design and the skill levels, while production is finishing all final armor combinations for each race and gender so that all animations work correctly.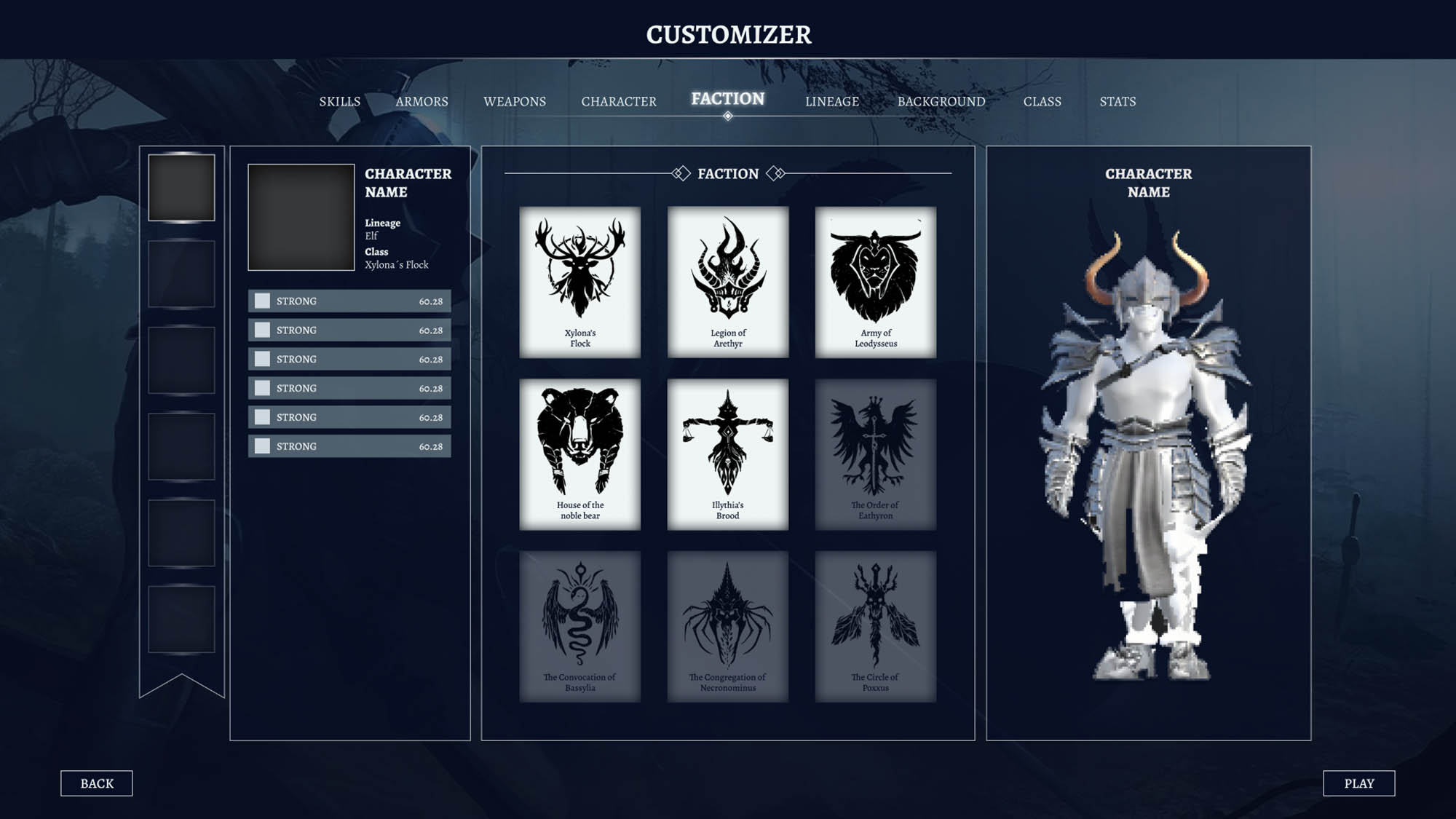 Seeing the characters we are familiar with from the toys come to life in the game has been pretty awesome. How do those characters get developed for the game?
The toys all have richly detailed backgrounds, and we use the existing lore as a base to develop the full game story. Since the gameplay is primarily centered around your own customizable character, we had to pick and choose which other characters from the toy line would be included in the story and ultimately the game. It was really about which characters would help tell a compelling tale while immersing the players in the world and lore. War of the Aetherblade is only the first season, so there will be more opportunities in the future to bring new characters and storylines as well!
Outside of the game itself, the campaigns also include a number of cool new figures! What's the latest details on the release of those items?
All orders for the Orc & Elf builder packs and the Gorgo & Attila 2-pack have been submitted to the factory! As we speak we're waiting on the specific production schedule and shipping information. With supply chain slow downs we are not sure exactly when everything will be completed just yet, but we expect to have more details for everyone about this soon. We want ours too!
Just a reminder and clarification for people who purchased the figures and other physical rewards. You have been receiving emails from Backer Kit asking you to add your shipping information and payment details. These are real emails and you need to do this because Backer Kit is fulfilling the shipments, not Kickstarter. So please enter your information on Backer Kit regardless of if you already entered your information on Kickstarter. They are 2 separate platforms and don't talk to each other. We want to make sure everyone gets their product!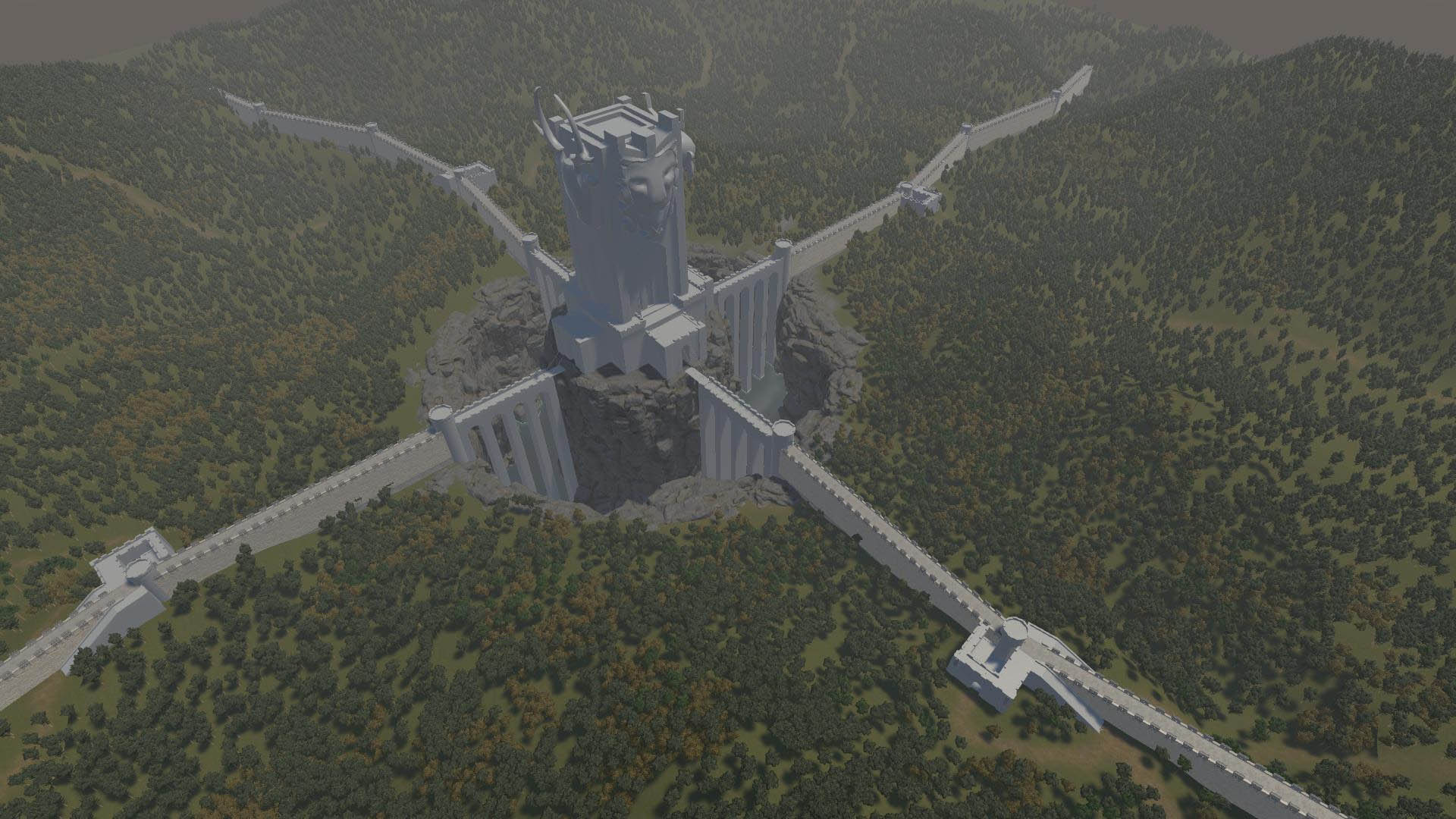 Any other developments or features that you want to tell fans about today?
We are close to finalizing the single player and multiplayer AI which will let us focus on the Battle Templates, which is the mode that will allow people to customize a team of characters and literally just watch the storyline and the battles play out in a cinematic way. This is a great option for people who want to create & customize digital characters but don't want to grind through levels of gameplay. Also, we think everyone will be pretty excited about the Siege of Aetherhold storyline we're working on now!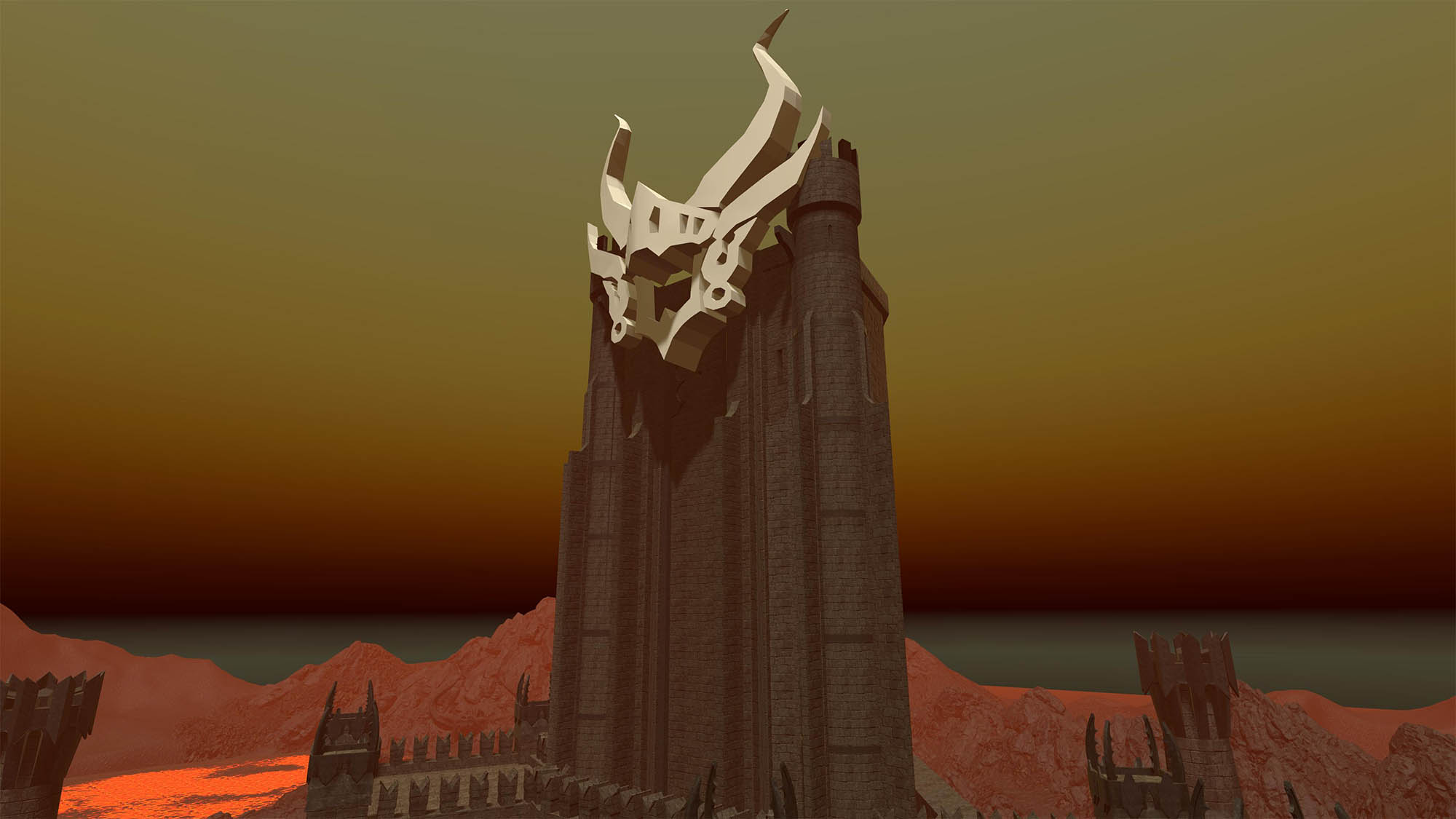 From a community perspective we're also happy to announce "Tactics Thursdays" where we will be posting exclusive imagery from the latest game development across the official Mythic Legion's social channels to keep fans up to date. This, along with our monthly game updates posted on Kickstarter (check your inbox around the first week of every month) will continue to give fans an inside look at our progress. We're also planning an AMA (Ask Me Anything) Facebook live session for February and hope everyone will come and ask some questions!
So, what's next on the development schedule?
The next big milestone from a fan perspective will be the release of the character customizer digital studio. Our current plan is to have it ready as pre-release software in the Spring. This will be a big moment as fans will be able to download and use the customizer as a digital workshop, and even will be able to save their creations for later use in the actual game itself. We just picture people using it to create crazy combinations and filling up their digital toy shelf! We'll have to have some sort of customizing contest and have some fun with it. After we release the customizer, we will be focusing exclusively on the game levels and story elements.
Last question - when are you expecting fans to get their first chance to play some version of the game?
There will be an Alpha release where we will showcase the game to some people who are following us @mythiclegionsgames on Insta, Facebook, Twitter, and Discord. Like seeing a rough cut of a movie. Then we will have a Beta version for fans to start evaluating and test driving gameplay for us sometime in mid to late Summer. We are currently on schedule, so as long as there are no production delays or unforeseen circumstances caused by goblins, we are planning to hit that mark!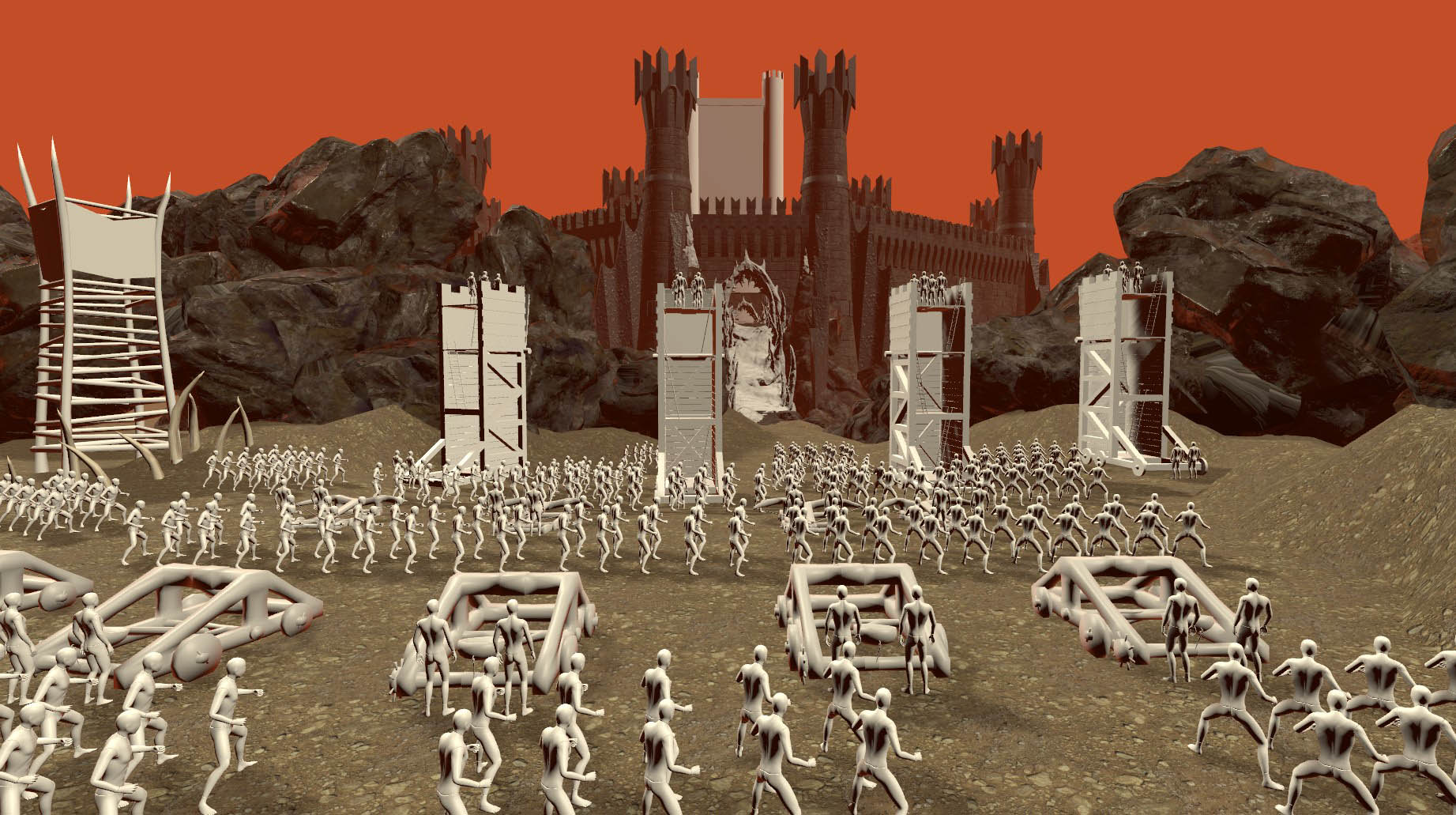 Published on 02.08.22