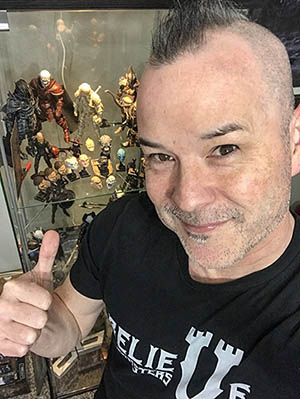 Introduce yourself and let readers know where they can see your work.
First off, thank you for having me; it's a great honor and honestly a bit of an 'artist' bucket list item to be here!
Hello everyone, my name is Brian Burke and you may have seen my work under the Von Burke Studios brand. I started Von Burke Studios in mid 2020 and have passionately been doing it full time since. My studio sits up in the northwest corner of Oregon in a small-town neighboring Portland. I absolutely love bringing new characters to you all and I hope you love them as much as I do. You can find my work and ideas at www.vonburkestudios.com and on Instagram/Facebook @vonburkestudios.
How long have you been customizing action figures?
Believe it or not I started customizing action figures back in the mid 90's when the Star Wars Power Of The Force line was launched. I couldn't wait for a Darth Vader w/ removable helmet to come out, so I painstakingly made one, and carded it! Boy was it ugly and beautiful at the same time lol! I made many after Mr. Vader and I wish I could show you, but they've been lost over the years. Sadly, careers and life in general halted this passion for decades. But now, I'm back and more excited than ever!
What got you into Mythic Legions?
About a year ago I stumbled across a Mythic Legions toy review on YouTube and I was hooked! Through a local toy collecting Facebook Group I found the Cabal. I posted two images of separate figures I was interested in as my first ML figure. And a Cabal member answered my call and made the decision very clear. Dustin Carter, whom I've never met, told me to simply buy one of them and he'd send me the other as a gift! From that point on I've been obsessed with Mythic Legions! (Note - these first two figures were Steel Knight Legion Builder and Skeletor Warrior).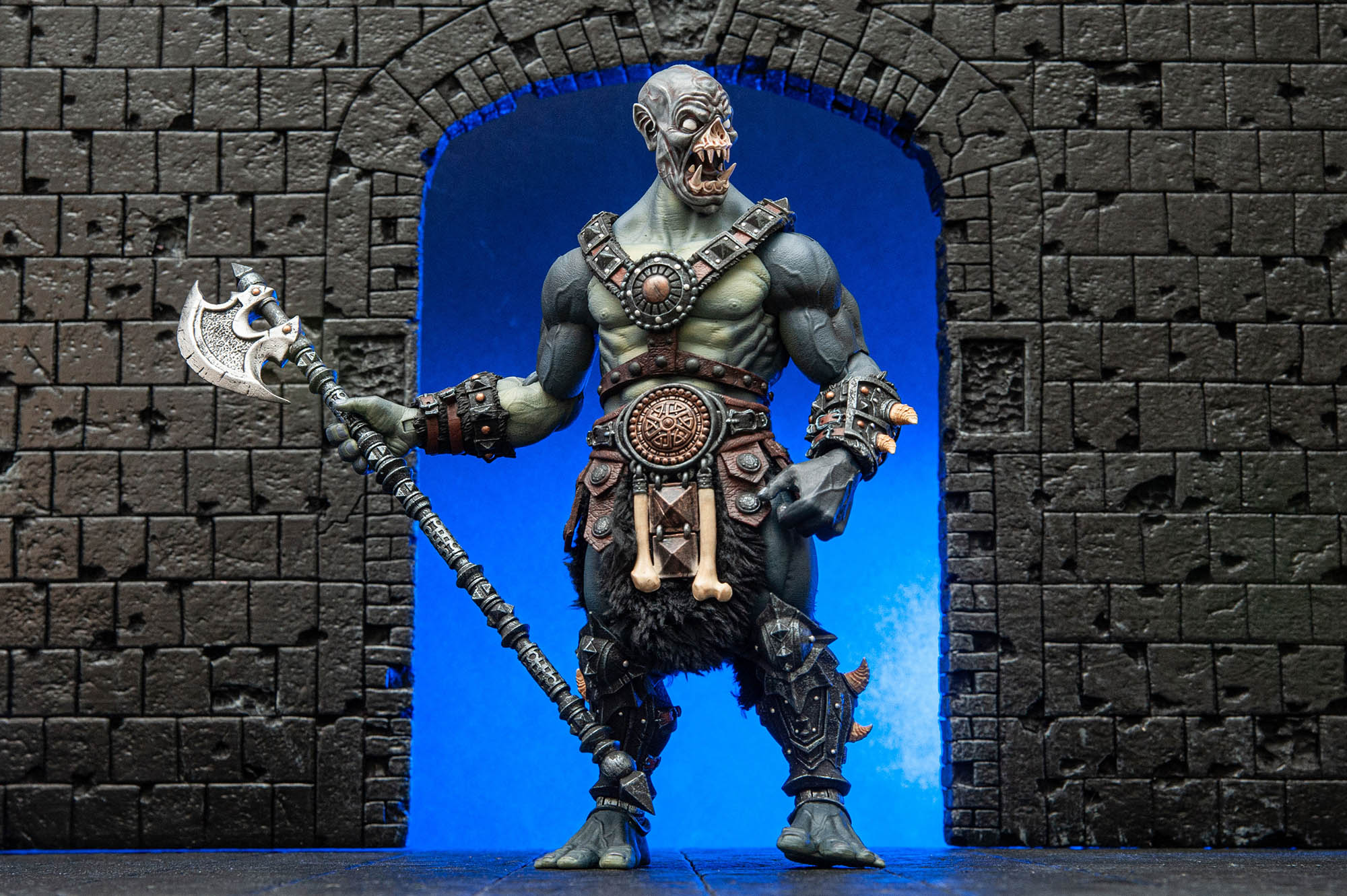 You also decided to start your own company offering 3D parts. Tell us how that started.
I've experimented in traditional polymer sculpting on and off for years. And in recent history, I attempted to sculpt a set of bone wings to use for a Mythic Legions custom. The sculpt was great but my casting skills were terrible, and the outcome was a disaster. This problem sparked me to learn 3D modeling and 3D printing. With the overwhelming support from the community, their interest in my work and my passion for toys, I created Von Burke Studios.
What are your favorite kinds of custom sculpts customs to do?
I'm really into creature sculpts since I can get carried away with shapes and textures. It's a direction that really feeds the imagination.
Do you have any "wish list" character types or races that you would like to see from Mythic Legions, and which you would love to be able to work with as a customizer?
I'd love to see epic champion style knights. I think they can bring really cool and over exaggerated design elements to armor. I'd definitely use that kind of base to create some insanely epic evil knights! And at the same time, if I wanted to make a hyper awesome 'good guy' I could do so as well.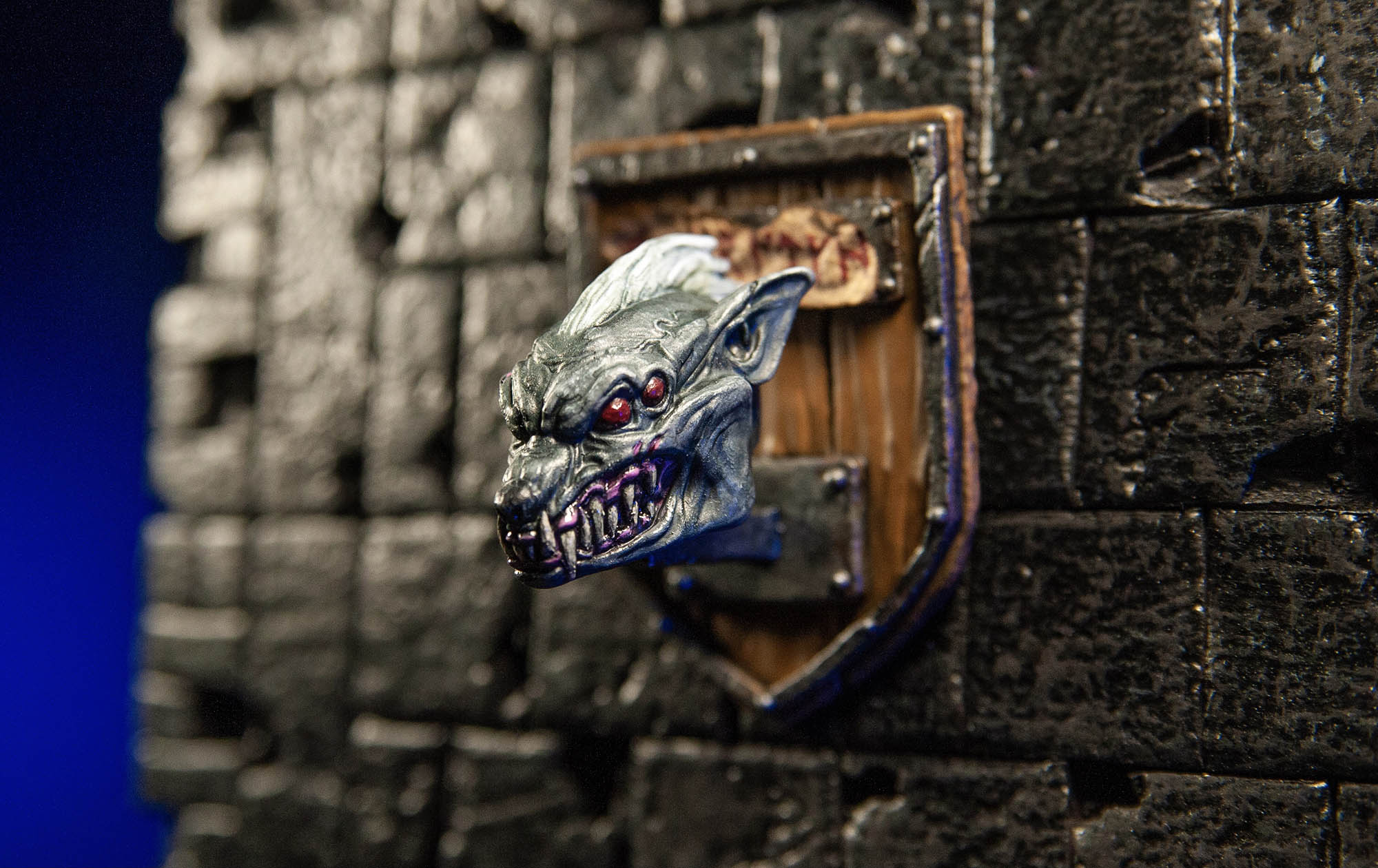 What kinds of tools do you use your sculpting work and printing?
I start with a good ole pencil and paper for concept sketches. I then take that inspiration into ZBrush which is a digital sculpting platform. While in ZBrush, and to keep me on the right track, I make sure to have plenty of reference photos available to look at. Lastly, I have a handy-dandy Wacom drawing tablet to keep my work tight. Forget trying to use a mouse for this kind of stuff!
What would people be surprised to learn about your customizing or collecting hobby?
I've only been back in the collecting/customizing game for about a year. Nothing really resonated with me until I discovered Mythic Legions and the community supporting this beautiful line.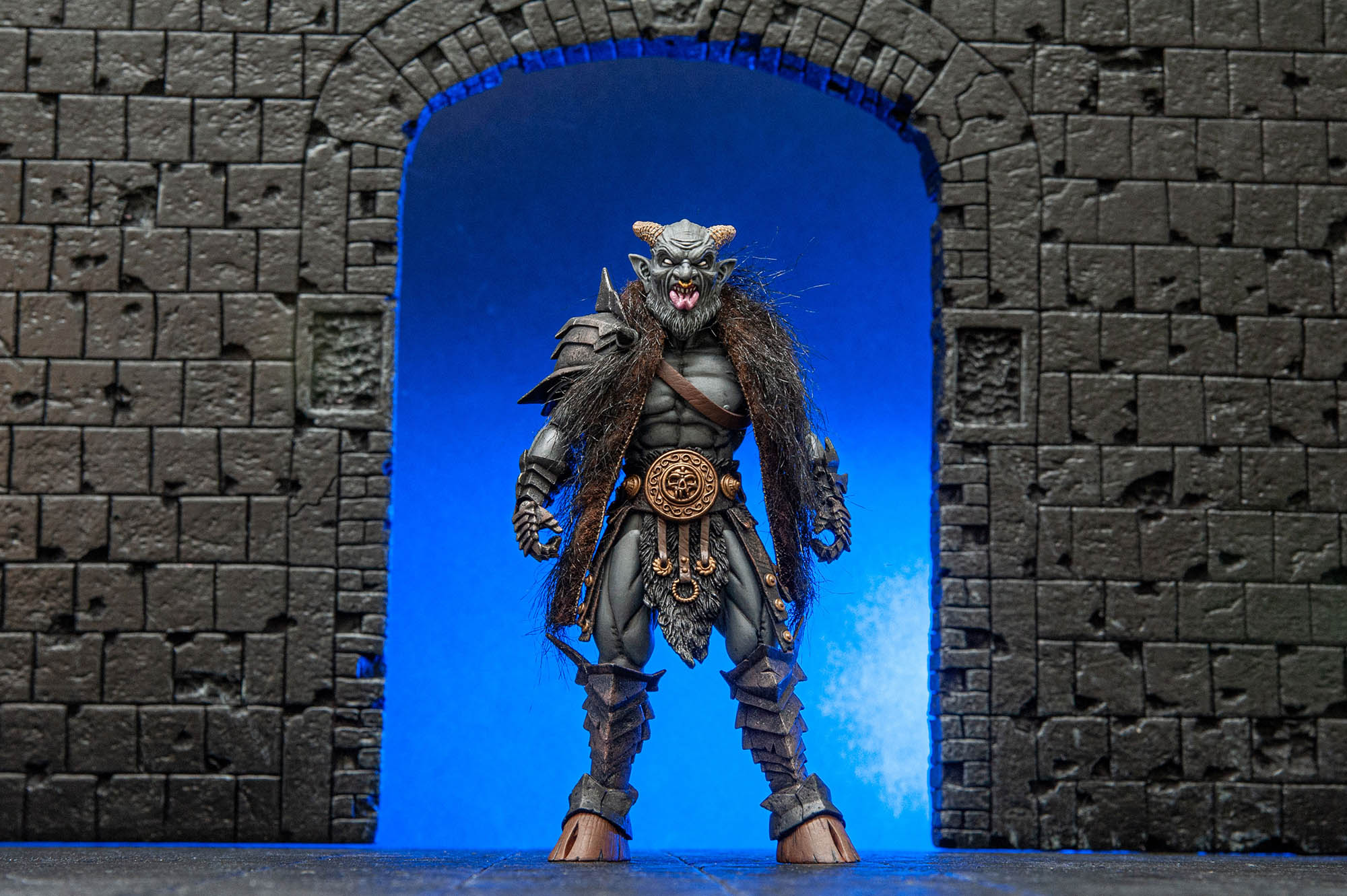 Any tips or suggestions for Mythic fans looking to start customizing?
Don't be afraid to ask questions. By asking a lot of questions you'll learn from other people's mistakes. This will get you moving quickly and in the right direction. Also remember that no question is a dumb one. We're here to help.
Final question - who is your favorite non-customized Mythic Legions figure?
Illgar is by far my favorite Mythic Legions figure. And the fact that I can't seem to get my hands on him for a reasonable price, makes him even more awesome!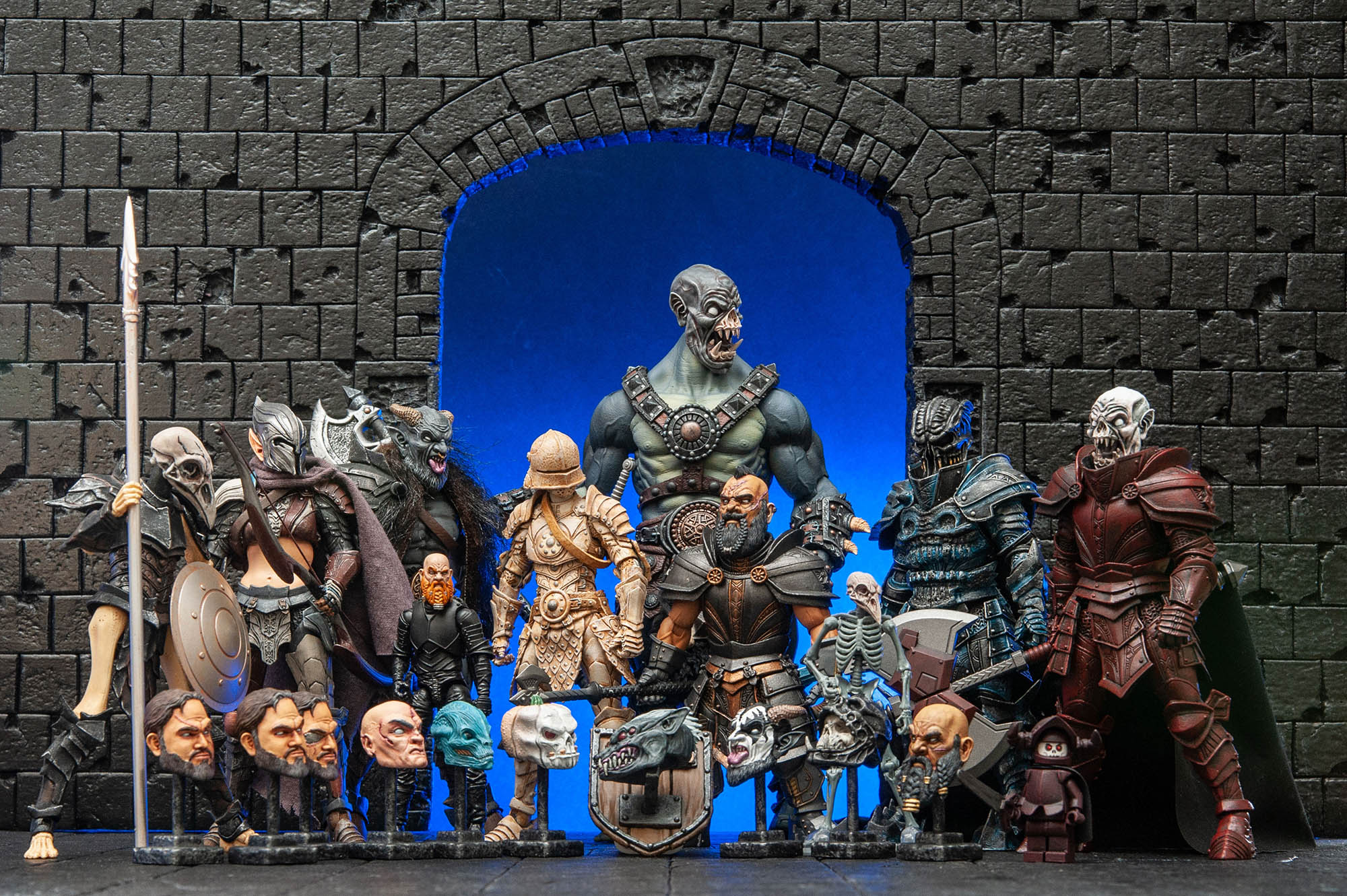 Published on 02.02.21