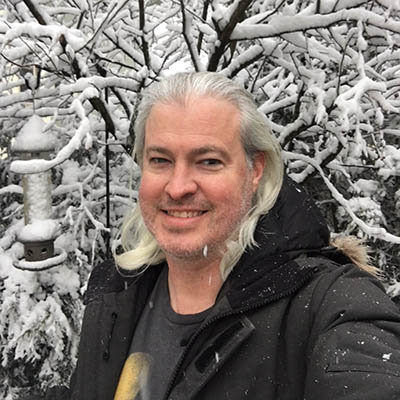 Introduce yourself and let readers know where they can see your work.
Hello there! My name is Dennis Derby, been collecting and customizing for a few years, and I post most of my customs here on Mythic Legions Cabal or on my Instagram page @cityofgreyharbor.
How long have you been customizing action figures?
The first action figure I remember customizing was one of the original 3¾ GI Joes. I remember them being held together with a Phillip's head screw and a rubber band, and that if you took them apart, there were limitless possibilities for customizing. I also did a little with the Spawn line in the 1990's but nothing to the extent that I have been undertaking with this line.
What got you into Mythic Legions?
I saw a link on Facebook under the He-Man Show page with Keltuss and Adamonn being featured at PowerCon. Within a few hours I had ordered a few figures and that was how it started. Not long after that I found the sourcehorsemen page and Jeremy's custom site. All I had to do was dust off the old D&D and Warhammer painting skills and I went right down the rabbit hole. I am really happy with the possibilities of this line, and the community of customizers is fantastic. I have met some wonderful people in this group.
Do you have what you would call a signature custom, or any favorite customs you have done?
I have been told that my metallic bodies and leather armor treatments are effective. I love using the barbarian builders as a base and creating Viking style characters, but most of the time I get ideas from different series of books and video games and try to translate them onto the Mythic Legions bodies. That is one aspect of this line that I believe contributes to its popularity – you can truly make these characters your own, and the only limits are your imagination. I think that will keep this line going for a very long time! Recently I have been making inhabitants for a Necropolis, a city of the dead, and I have been trying to antiquate the armor pieces on these.
What are your favorite kinds of Mythic Legions customs to do?
There are so many customs I enjoy doing: undead warriors; wraiths to haunt your nightmares; Norse style warlords from forgotten times; and goblins crawling up from the underearth! So many possibilities! I think the characters I enjoy the most though are the human knights, both 1.0 and 2.0. The sculpts offer so many opportunities for customization, and I find a visit to the art museum can provide enough inspiration for months! I recently completed a human knight that was heavily inspired by a suit of armor I had seen at the Metropolitan Museum of Art in NYC.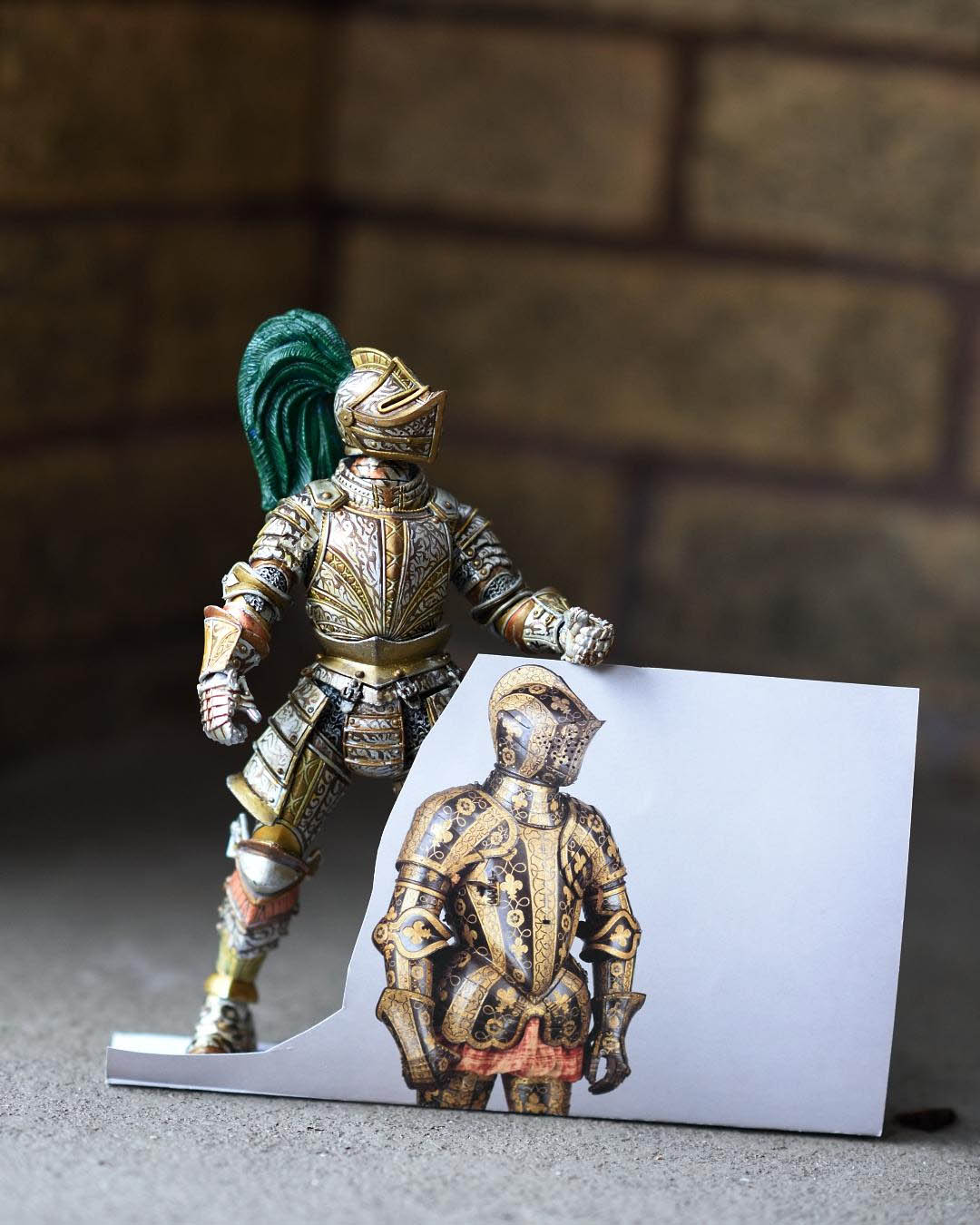 Are there any kinds of characters or figures you don't care to work on?
Commissions. Nothing kills the joy of creating your own customs like having to do it for money under a deadline, especially when you have other responsibilities. Aside from that, I enjoy all the character types. At first I did not care much for the skeletons, then I started thinking of stories for why they were there, why they were re-animated, and then ideas started bubbling up.
Do you have any "wish list" character types or races that you would like to see from Mythic Legions, and which you would love to be able to work with as a customizer?
I would love to see more light armor options, as well as more armor options that are catered to undead characters, I think accessory packs like the hands from the new waves would be well received, and could be used to make the "legion builders" into more customized characters. But I also understand patience is a virtue, and things will get released in due time. There are a number of possibilities, but I am sure that constraints limit what can be released within a given time frame
What kinds of tools do you use your customs work, including paints and brushes?
I have a pretty extensive crafting space, and use a really wide array of materials. For brushes I use mostly Winsor & Newton Series 7 Sable Pointed Round Series, from 5 to 3/0 size. I also use a number of Iwata airbrushes for larger areas. For paints, I am fairly agnostic, but currently use a combination of Citadel Paints, including the Contrast line, Vallejo Paints, Scale 75 Paints, Privateer Press, and a few others. I have been really amazed by how good the paints are from Green Stuff World, including their color shift paints. On figures of this size, you have a nice medium for your work, especially on the legion builders.
What would people be surprised to learn about your customizing or collecting hobby?
That very little of what I do had been planned in advance. Many times I will sit down with a particular group of colors and just see what happens with the character, and that as I am creating the character, the backstory and place seems to come together with the appearance. For example, I had picked up a games workshop technical paint that looks like oxidized copper, and decided it would be fun to try on a goblin legion builder, and as I was painting him, I was thinking about where this goblin would live that made his armor so tarnished, and then even further, I thought about why would this average ordinary goblin be running around in a full suit of armor? Well the answer was obvious to me, it was because dwarves were in the wet undercity hunting goblins. Why would the dwarves be hunting goblins? For food of course, so then I made a dwarven goblin hunter to go with the figure, and gave the dwarf a sickle. Letting your mind drift can create interesting results.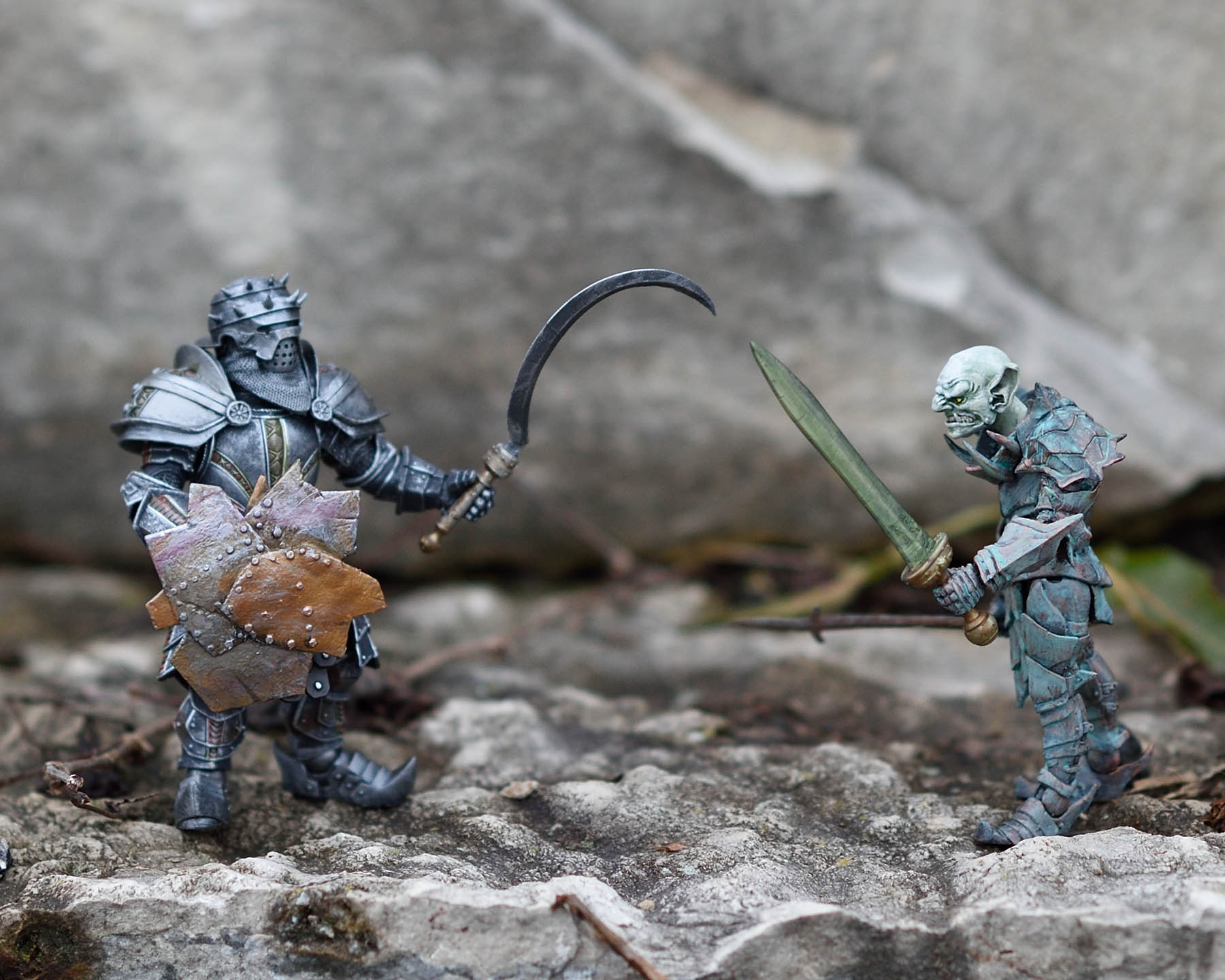 Any tips or suggestions for Mythic fans looking to start customizing?
Be patient and watch as many tutorials as possible. For painting tips, I watch a number of miniature painters online. I also think that it helps to make something that is your own creation. I have made ML versions of characters that other people have created, but it is immensely more satisfying to create your own characters for your own world, or to even take an ML character with a backstory and transform that character a bit. I did that with Deltigar and Gorgo, putting one character 20 years into the future and the other a few hundred years ahead. It is immensely satisfying to see how these creations come to fruition.
Final question - who is your favorite non-customized Mythic Legions figure?
That is a really tough question, as there are so many excellent characters. The barbarian builder was a great entry point, and I love the expressions on the goblins. The knight legion builder 1.0 is gorgeous too, but hands down my single favorite character, both from the sculpt and biography is Thallyn Frostbow, I absolutely love everything about the character. She is wonderful, and I imagine her voice being like that of Sypha Belnades from the Castlevania Anime series.
Published on 12.13.19