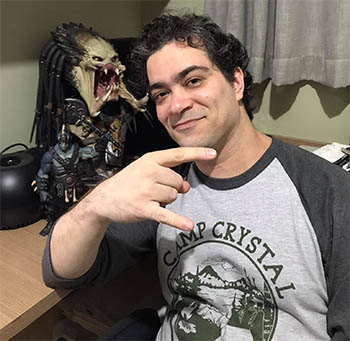 Editor's Note: On July 11, 2021, the comics world and the Realm of Mythoss received the horrible news that one of our own had passed away, as popular DC Comics artist and passionate Mythic Legions fan Robson Rocha died due to complications from Covid-19. As soon as the news broke, tributes to Robson began appearing online. Every one of those tributes recognized not only the incredible talent that Robson had, but also what a genuinely nice and humble human being he was. In an article on Robson's passing, DC Comics associate editor Andrea Shea said "Robson Rocha was a brilliant artist, a kind man, and a loving husband and father. He was so incredibly loved and will be deeply missed." 
I can remember the first time I saw Robson's "fan art". I reached out to him and asked if he wanted to do a feature here on SourceHorsemen (that interview is below). We went back and forth for awhile before he quietly mentioned that he was a professional comic artist working for DC Comics! Again, he was such a humble person that he wouldn't think to mention that he was a rock star in the comics world, but as I looked up his work and reputation, I truly realized what a talent he was.
As I went back and forth with Robson for this interview, he expressed his love not only of Mythic Legions, but he also told me how much he enjoyed my own custom work. Hearing that from a fellow creative soul is always wonderful, but then Robson gave me an amazing surprise when he sent me the images to include with the interview and a new piece of art depicting my custom Kitsune character was included in the mix. I was floored, but Robson was not done surprising me yet. He packed the piece of art up and mailed it to me without telling me he was doing so. Imagine my delight when I opened this box and saw that wonderful image staring back at me. It now hangs on my wall as a treasured part of my collection, and a reminder of a friend who passed away far too soon.
To say that everyone at Four Horsemen Studios was saddened by the new of Robson's death is an understatement. We all greatly admired his work and looked forward to seeing more of his renditions of Mythic Legions characters. We echo the comment made above that he will indeed be deeply missed.
A few weeks after Robson's passing, we began to consider how we wanted to honor him here on SourceHorsemen.com. I realized that since this article was initially published on December 29th, 2020, Robson had done a number of additional Mythic Legions related art pieces that had not been included in the original interview. Walter Hagen helped gather these images, which are presented below as another reminder of the incredible talent of Robson Rocha. 
The original interview is presented below:
I recently stumbled upon some amazing Mythic Legions fan art that had been reposted to the Mythic Legions Cabal by Walter Hagen. Blown away by what I saw, I visited the artist's Instagram page where there were even more amazing pieces to be seen! I immediately reached out to the artist hoping to do a "Featured" article here on the site.
Little did I know I would meet not only a super cool guy and a fellow Mythic fan, but a professional comic artist who has worked on some incredible books!
To get started, please introduce yourself!
My name is Robson Rocha, I am a toy collector and a comic book artist. I have been working for DC comics since 2010, doing pencils for many books, such as Earth 2, Birds of Prey, Supergirl, Aquaman, Justice League, among others. I live in Brazil with my wife and Daughter.
How did you first get introduced to Mythic Legions?
After watching video reviews of MOTUC characters, KRONNAW popped up on the cards of that video. I instantly recognized Trap Jaw, but man, that new version looked SO BADASS. That made me look for more of these figures. Then when I saw Argemedes, I was totally hooked! I can say that it was Argemedes that made me want to collect this line.
What made you start drawing Mythic Legions characters?
I love their designs! I love to draw fantasy and mythical creatures. They fascinate me.
What have been your favorite Mythic Legions pieces that you have done so far?
Probably the Attila one. That lion helmet and his golden armor is just so awesome. And funny enough, he is a figure that I don't have in my collection!
What is your process for creating a new piece of art?
I don't have a specific method to start my pieces. What I like to do is kind of imagine what I feel like drawing. Sometimes I start with a pose that I have in my mind, other times I try to capture the mood of the character. Like, what is he feeling? What has he been through? Other times I only go with the flow, letting my hand guide me and not thinking of much of anything.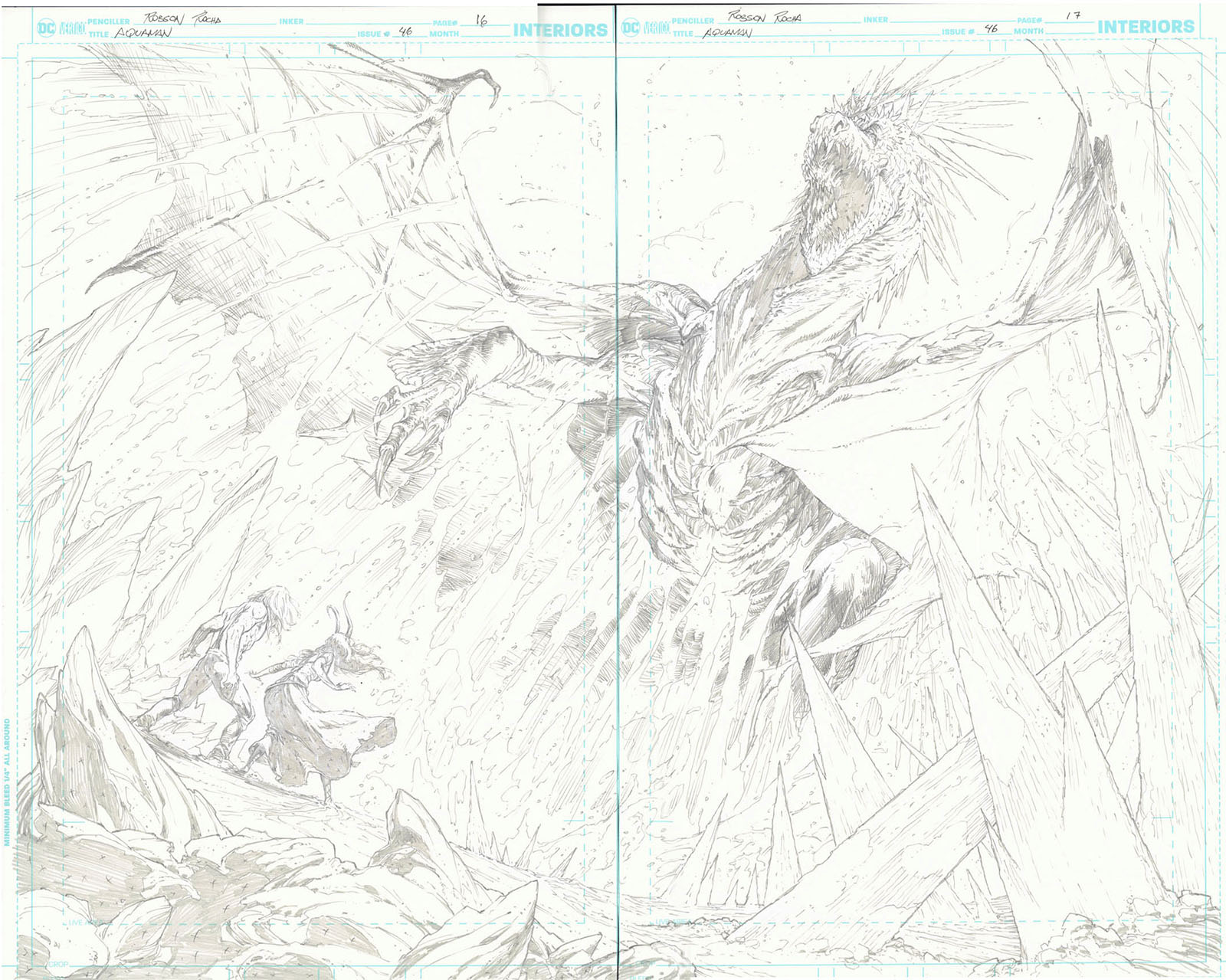 What would fans of your work be surprised to learn?
I've been working with comics for the past 10 years, and to this day it is kind of hard for me to believe that people follow my work and ask for autographs. It's surreal. I mean, it IS awesome, but so surreal, in a good way. It's the kind of thing that I am never going to get used to.
As for the toys themselves, what are you favorite Mythic Legions figures so far?
I can honestly say that I don't have a favorite. Argemedes have a special place because he was the one that really got me hooked on the line, but man, they all are SO awesome! Attila and Vorgus Vermillius are incredible! The knights are fantastic! I mean, it's a very hard question to answer.
In closing, where can fans follow you and see more of your work?
I usually post my drawings and updates about my work on my instagram account: https://www.instagram.com/robsonskywalker/
Published on 08.10.21