In early March 2015, our first Mythic Legions Kickstarter campaign had exceeded its funding goal of $140,000 and we were quickly opening up new stretch goal figures as more and more pledges came in. Having done a Kickstarter Exclusive figure for our "black raven" campaign, we had discussed the idea of adding an exclusive figure to the Mythic Legions campaign as well. That idea became a reality on March 4, 2015 when we revealed a number of new additions to the campaign, including the Kickstarter Exclusive Sir Valgard.
Thanking Our Supporters
As the Mythic Legions 1.0 Kickstarter chugged along, we knew we wanted to do something special to thank all the supporters who had help us reach, and exceed, our funding goal. As our campaign entered its final week, not only did we reveal a "Kickstarter-only" figure for those supporters, but we also listed him at the "thank you" price of just $25! This pricing brought the gold-armored dwarf of Sir Valgard well below the normal price we had on our other standard figures, allowing supporters to add him to their existing pledges for a great price.
Joining the Order of Eathyron
At this early stage of the Mythic Legions line, the idea of the various "factions" was just being established. We had yet to release the full Lore of Mythic Legions or the detailed faction information, so all that fans had to go on regarding these groupings of characters were the faction symbols that were included at the top right of all the non-Legion Builder figures for this wave. At this point, the only members of the "Order of Eathyron" faction were knights, so the addition of the dwarven warrior to this group was definitely a surprise to many fans! His eventual bio even addressed this by stating that Valgard was the "first in a new wave of non-human warriors to join the faction", making him "an inspiration and a true symbol of The Order of Eathyron's return to greatness."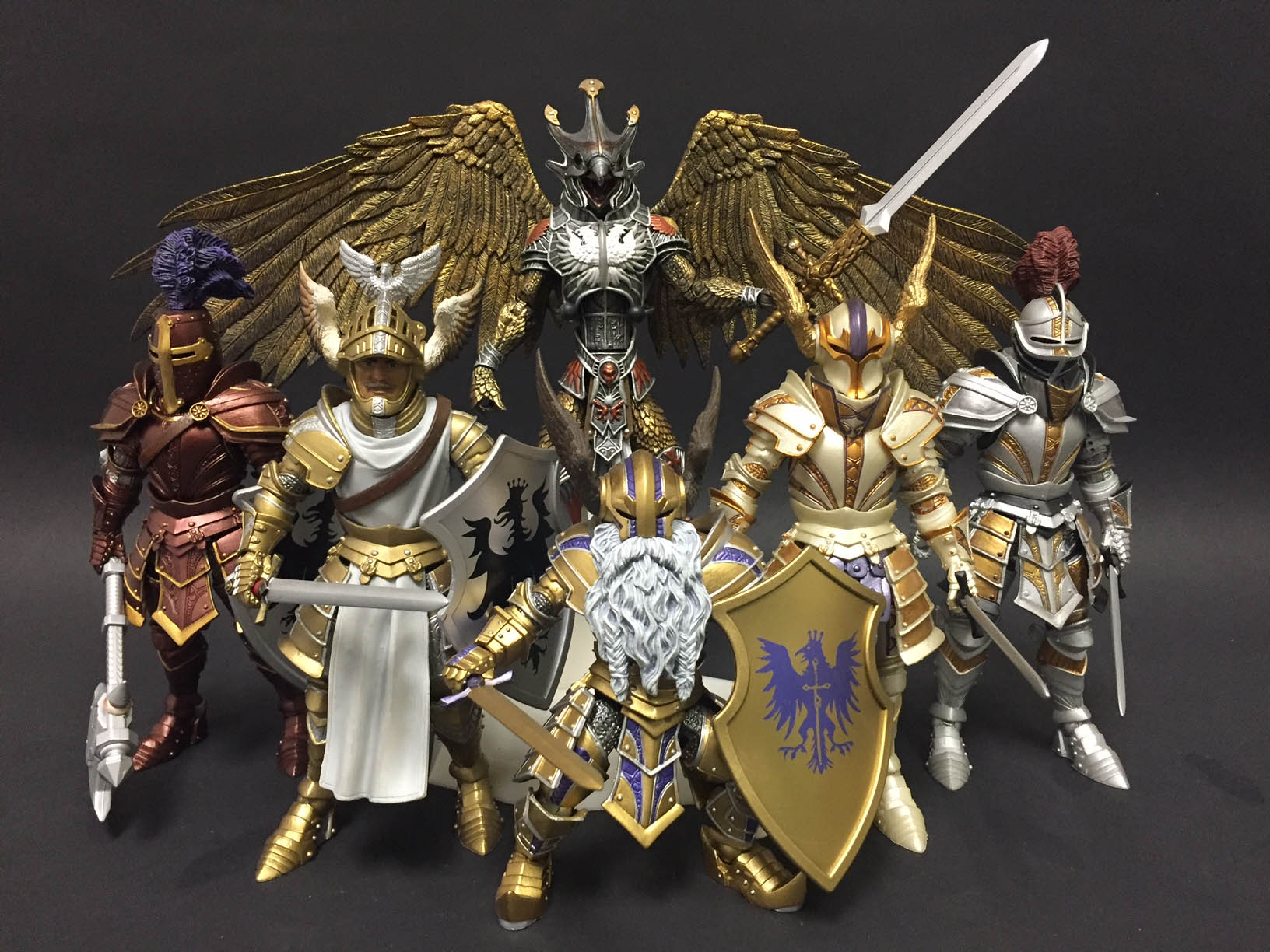 Sir Valgard's bio also helped add some additional background information to another member of the Order, Sir Gideon Heavensbrand, by stating that the veteran dwarf warrior had actually fought alongside Gideon's father, Sir Gabriel Heavensbrand.
The Controversy of the Golden Dwarf
Because Sir Valgard was a "Kickstarter Exclusive", he was not made available for sale outside of that campaign. This meant that when we offered the 1.0 wave as a pre-order on StoreHorsemen.com, Valgard was absent from that sale. He wasn't even included in the "All In" sets we sold on our site, as evidenced by the graphic we used for that sale which including a "strike out" on top of Valgard's photo.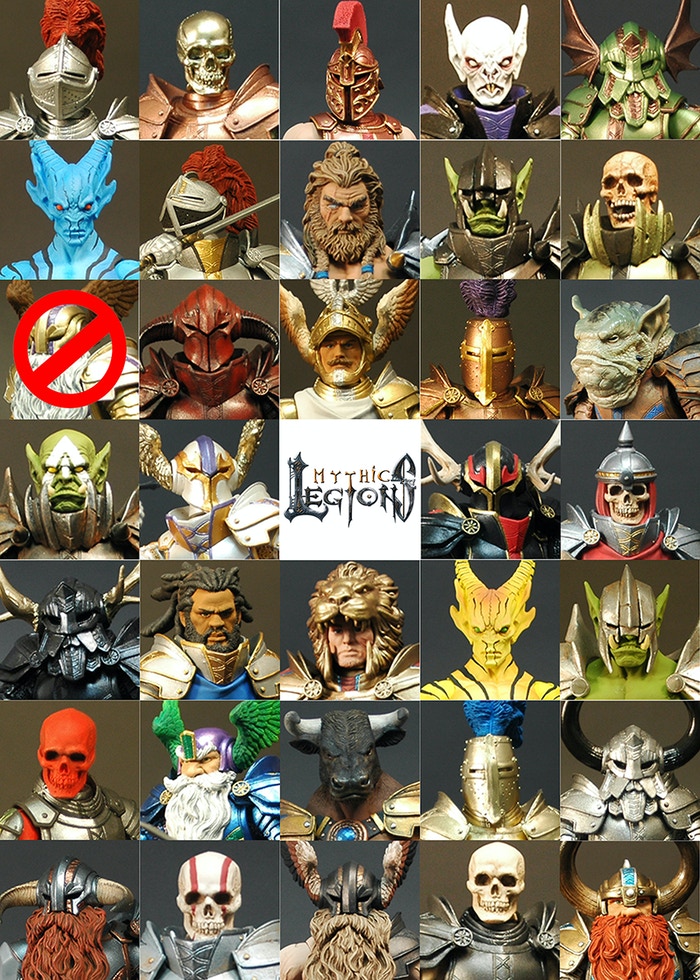 Once the 1.0 wave shipped to our warehouse and out to our fans, we took stock of our remaining inventory in advance of a sale we had planned on StoreHorsemen. This stock included a small number of Sir Valgard figures, which we announced would be made available for sale to backers as part of that sale. Unfortunately, not everyone responded to this news positively. A number of fans expressed their displeasure at this decision, stating that we had initially said that Sir Valgard "will never be available for purchase again after this Kickstarter campaign is over. Not even through our online retail outlet, Store Horsemen." We take great pride in listening to our fans, and this was an instance when they were correct. We had intended to only sell the extra Valgards to fans who were actually part of the initial Kickstarter campaign, and while we just wanted to make these toys available to the backers who may have missed out on the figure as part of their initial pledge, the reality is that offering even a small number for sale would be against what we originally said about this toy's availability. To ensure that we remained true to our word, we did NOT ended up selling Valgard on our website, but we did use them as fun giveaways and prizes during our G-con events and also as a "thank you" to all the fans who joined us for our "Intern for a Day" event in 2018.
The controversy around making Sir Valgard available for sale was actually one of the factors in our decision to stop doing "exclusive" figures in the Mythic Legions line. Our second Mythic Kickstarter did have an exclusive, but it was a version of the Sword Horseman accessory, not a full figure, and all the characters we sell for the first time as events like Power-con and ToyConNJ are listed as "show debut" release, not exclusives, since they are indeed available outside of those events.
Sir Valgard Today
Like many of the characters in the 1.0 wave of figures which have yet to be rereleased as an "All Star", Sir Valgard is a challenging figure to find these days, and he commands considerable prices on the secondary market. Add to this the fact that we will not ever release Sir Valgard in that original form again and that makes this figure one of the more desirable pieces from the line to date!
Published on 05.08.20