The crowdfunding campaign for Mythic Legions Tactics: War of the Aetherblade is off and running at MythicLegionsGames.com!
The enthusiasm we have seen from the Legions community for the Deluxe Builder figures that are part of this campaign, and for the early peeks that have been shown from the development of the game, are really exciting. Of course, we have also seen the community's questions on this campaign and the game itself. Many of the answers to those questions are covered in the details on the campaign page, and others have been relayed via videos and social posts on the Cabal and elsewhere. We wanted to also gather the answers to the most common questions we have been seeing and get them all down in one place!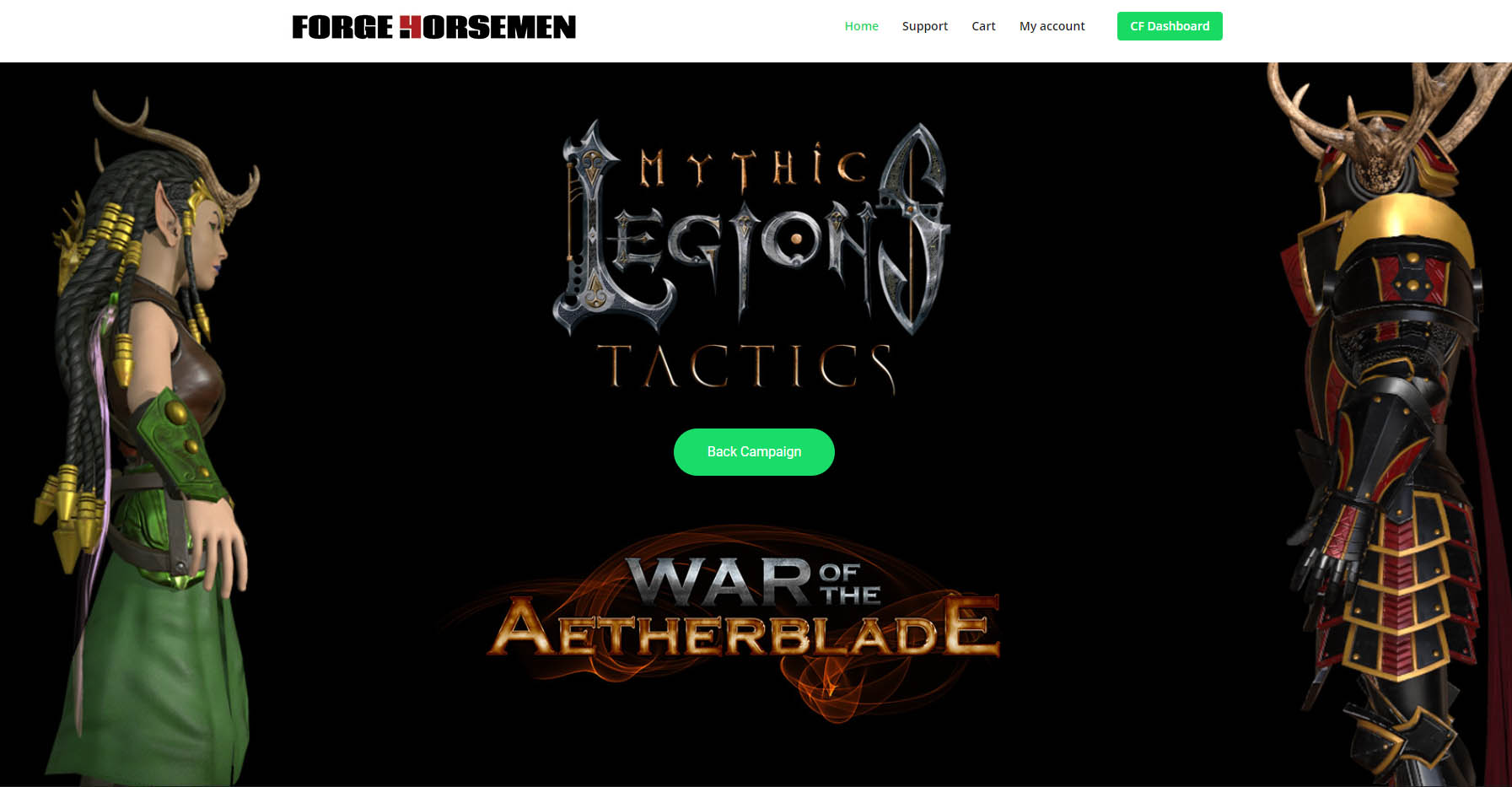 Who is developing this Mythic Legions video game?
The team that we have partnered with for the game is called Great Hall Game Studios. They are a new studio comprised of industry veterans who have years of successful projects under their belts. They've worked with Microsoft, SEGA, Ubisoft, Mattel, and Paramount (to name a few), and on properties including Marvel, Lego Bionicle, and Star Wars. Tony Hobdy, who is part of Great Hall Game Studios, led the team that launched X-Box Live!
This team of like-minded individuals who have worked together on past projects for other companies came together to create their own studio. Honestly, their story is not much different from our own, when the co-owners of Four Horsemen Studios decided to launch this company over 20 years ago!
Will the $100k Funding Goal Fully Fund the Game?
Yes - and no. Videos games like Mythic Legions Tactics require a significant investment to develop. This initial crowdfunding campaign and the $100k minimum funding goal is the first step in that process. It will allow us to create the single-player version of the game, while future funding plans will allow us to expand the game in other exicting ways (more on that shortly).
We wanted to make sure that this initial pivate campaign was focused on the main elements that are important to fans - this being the story, the customization, and the quality. So because of this, the game team developed a strategy of making a single player only version of the game that would have between 60-90 unique battle missions with full high rez customizable characters and dozens of environments for a Season 1 that could be made for the $100k budget. Doing the private campaign also allowed us to involve the fans in the game making process and have a voice in its creation. By backing this project at this early stage, fans will be able to help us determine some things like character selection, weapon and armor choices, and so much more!
If we hit the campaign's budget, then the fans will get a full single player game. That is where the second (public) campaign comes in.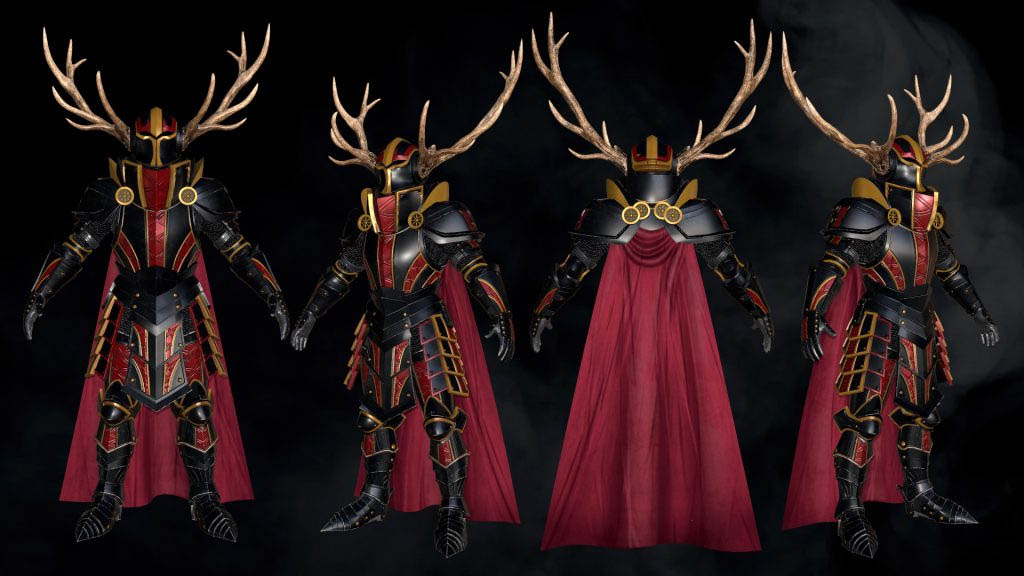 What Are the Plans for a Second Funding Campaign?
Now assuming that the initial campaign is funded, then doing a public campaign allows us to add additional bells and whistles to the single player game. We had plans to have all ten factions from Mythic Legions in the single player version of the game, but the cost of doing all ten from the start was just too much to do all at once. We also have 4 full seasons of story to tell. On top of that we have multiplayer aspirations for the game. We will still have the turn-based componant of the game, but we also want to do a new type of game play for multiplayer called Simultaneous Turn Strategy game. STS allows players to make their tactical moves simultaneously instead of just turn based or real time. Doing all of these additions would not be possible without a much larger campaign amount and a much more polished game to present. That is where the second funding campaign would come in, allowing us to make what we expect will be a great game even better!
Why Not Use Kickstarter for This First Campaign?
We've had lots of success on Kickstarter before. Our Gothitropolis Ravens figures would never have been made had it not been for that platform and the backing of our fans, and Mythic Legions certainly owes its existence to the pair of successful campaigns we ran for it on Kickstarter. That being said, the reality is that Kickstarter does take a percentage of the funds pledged during a campaign, meaning that less of that money goes towards the project. Kickstarter is also a public platform, and while that is exactly what we want for our next round of funding, for this early-access round where backers will help shape the game, we wanted it to be targeted more towards our already devoted fans. This is why we developed Forge Horsemen, our own crowdfunding platform.
Similar to Hasbro's HasLab, Forge Horsemen will allow us to put forward exciting projects where we may need buy-in from our fans to determine if we move forward with that idea or not.
What do the figures that are part of this campaign come with?
All 4 of these Deluxe Builder Packs are listed on our site under the "War of the Aetherblade" wave page. They are all also part of the comprehensive checklist of figures from this line. You can also see some photos below of these 4 sets, which include both a male and female orc, as well as male and female elf sets. All of these sets feature a single figure and lots of parts with new paint decorations on existing pieces from our parts library. They can be mixed and matched with other figures in the line to create new looks and characters for your figures!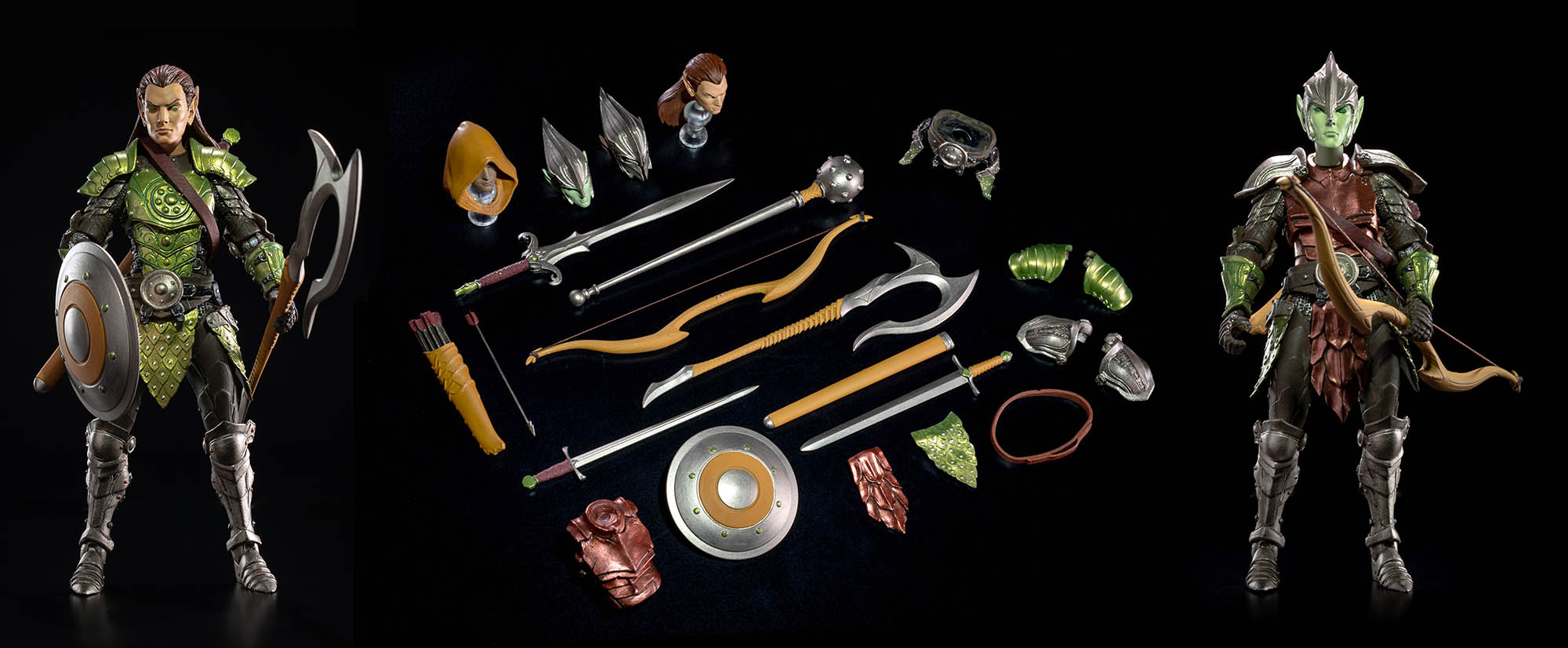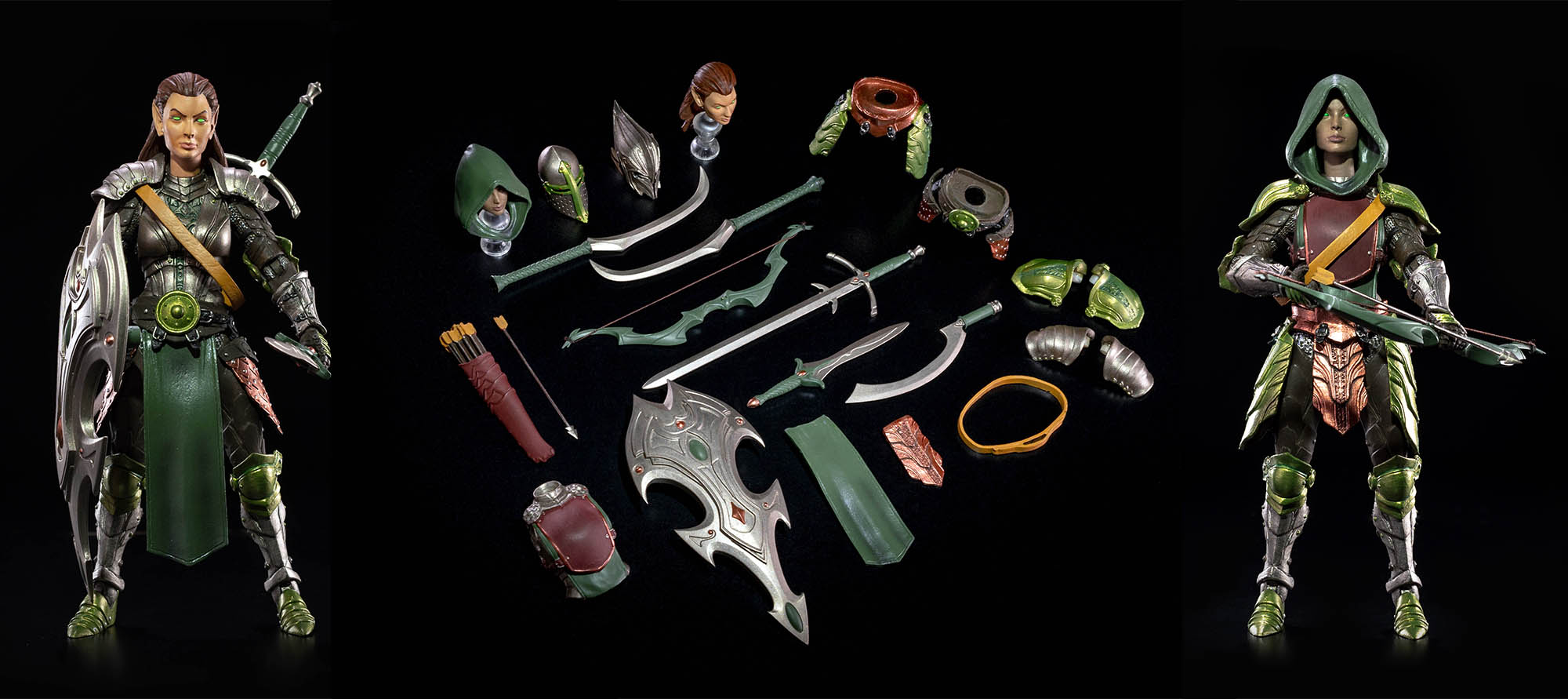 Can you pledge for only the figures?
You can. Reward tiers for 1, 2, 3, or 4 figure packs have now been added to the campaign. That being said, while you CAN pledge for only the figures, we do hope that you will also consider a tier that includes the game as well!
If you want to see Mythic Legions grow and expand, helping us with a project like the game is a step in that direction! Yes, figure sales from this campaign help, but figure sales PLUS a tier that includes the game helps more – and let's be clear, expanding Mythic Legions to a bigger fan base and new mediums means MORE toys as well! If you love the toys and want more Legions in your display, helping projects like Mythic Legions Tactics is a means to that end for sure!
Can I Add Multiple Figures Beyond the Reward Tiers?
Yes, after you choose a reward tier, you can add additional figure packs for $54 each. To do so, simply increase the amount of your pledge by $54 for every additional set you want. At the end of the campaign, a survey will be sent to the email you used to register with a shopping-cart like experience powered by Backerkit. From that survey you will select which rewards you want, including which figure sets and how many of each.
Can I Add Additional Funding in Backerkit once the Campaign is Done?
Yes, when the surveys are sent, you can increase your pledge to cover additional items. That being said, we always suggest you pledge what you can in the actual campaign period since it helps get to the goal quicker and close to unlocking stretch goals!
Will these Deluxe figure packs be available for purchases somewhere else later?
While we never say "never", there are currently no plans to release these 4 Deluxe Builder sets outside of War of the Aetherblade campaign in the future. If they were ever offered again, they would likely be in different configurations of some kind, and it would be years before even that would be considered. Bottom line - if you want these Deluxe Builder sets, backing the War of the Aetherblade campaigns is the best way to get them.
I have more questions about the gameplay itself? Where can I learn more about that?
The developers of the game will actually be doing a livestream on the Mythic Legions Cabal tonight (Friday 1/22/21) at 9:00 EST. This is a great way to connect with the team, put some faces to the name, and ask questions specific to the game itself!
This team will also be doing some additional streams in the weeks to come to connect with the Legions community and cover additional game-related inquiries!
I have additional questions on the campaign. Where do I turn?
We have a "support" page set up as part of the campaign and submissions from that form go right to Great Hall Game Studios. You can find it here – https://forgehorsemen.com/support/
If the funding goal is not met, will the figures still be made?
Let's not allow that to happen! Let's get this thing funded so this is not a concern at all!
That being said, the real answer here is – "it depends". Since this is an initial funding round, getting "close" to the goal may be fine for our plans. If the support for this project really is not there, we will have to determine the fate of the figures.
But again – let's not let that happen! We have heard the Legions community asking us to expand and we are doing so with Mythic Legions Tactics. We think the reward levels for the game, the figures being offered, and the other goodies that have been included are lots of fun and knowing the Legionnaires the way we do, we expect to blow away that $100k minimum!
The campaign runs until February 1st, so don't delay! To back this project now, visit MythicLegionsGames.com.
Published on 01.22.21