News Update
Four Horsemen Studios is excited to announce the opening of preorders for what we have dubbed our "2023 Retailer Appreciation Wave." Created as a sincere "thank you" to the worldwide network of retailer partners who support our studio and our Legions lines, this new wave features 4 exciting figures from our Figura Obscura and Mythic Legions lines. These include:
"Spectral Green" Figura Obscura Headless Horseman – named "Figure of the Year" by numerous publications and reviewers, our popular Headless Horsemen and steed 2-pack is back with a second version featuring green flames and accents that glow in the dark!

"Green Robes" Figure Obscura Father Christmas – another popular release from last year gets a new version, complete with new green soft good robes, a newly designed belt, and a total new paint deco on the slew of gifts and accessories that this figure includes.

Mythic Legions – "Blue" Hagnon – a long-time fan requested figure, the ghostly Hagnon finally gets his reissue as a "blue" glow in the dark release. He glows blue and he IS blue, making him very different from his first release!

Mythic Legions – Lijae, of the Elite Elven Guard – this is a brand new figure being released for the first time ever in this wave! This figure features a fans' likeness that was done through a special project with one of our retailers in China! It comes with a brand new head sculpture and removable helmet, plus a second half-orc head, a host of weapons, and two sets of upper limbs that can be swapped to change the figure's look!
The "2023 Retailer Appreciation Wave" goes up for preorder at 12pm EST on 3/1/23. This is a preorder wave, so items will be made to order once the preorder period is done on 3/31/23. You can see a list of Four Horsemen Studios' network of retailers, including those in the US and internationally, at www.sourcehorsemen.com/retailers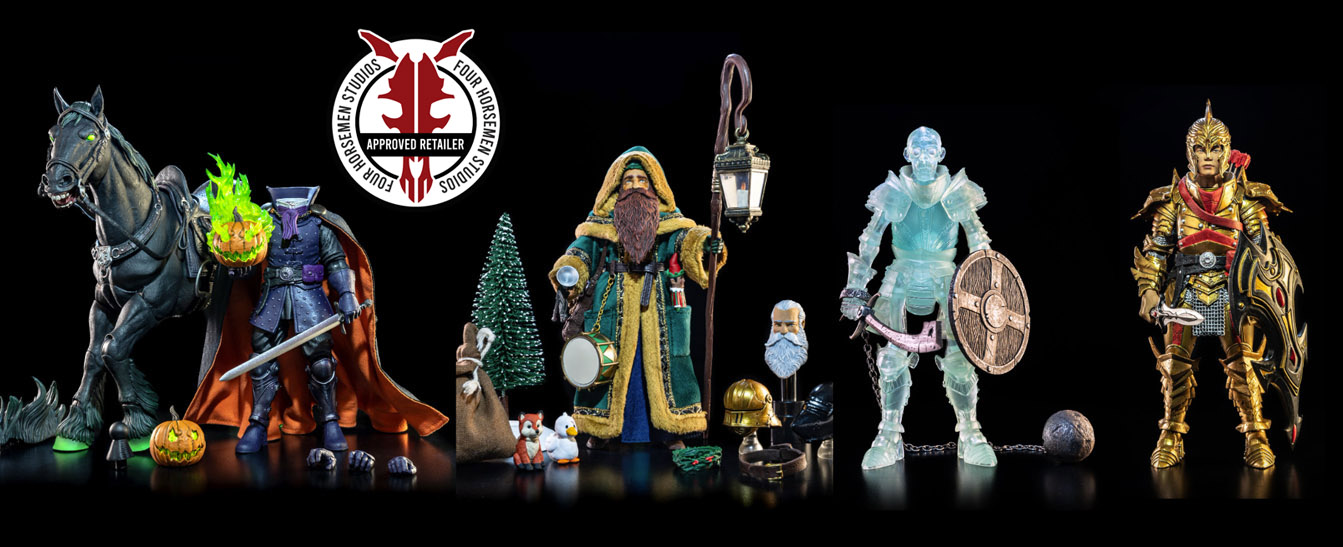 Published on 03.01.23