News Update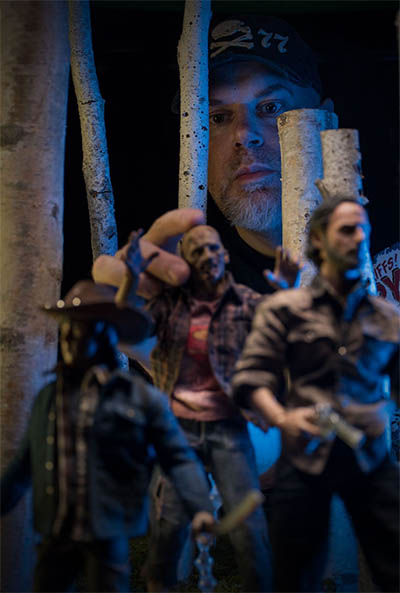 We are incredibly excited to unveil something we have been working on for awhile now – an exciting photography partnership with Trevor Williams, aka One:Six Shooter!
If you are a fan of Mythic Legions or toy photography, you have undoubtedly seen Trevor's amazing work on his Instagram page or in the Mythic Legions Cabal. He was also a guest at our G-con event last year and he appeared at the first ever LegionsCon event in November. We have long been fans of Trevor's incredible photography, and when we saw him begin shooting Mythic Legions figures, we knew that we needed to partner with him to bring some of those stunning images to our website and our products.
Trevor has been shooting new photos of some of our previous releases. You can see the images he has captured of the Siege at Bjorngar and Wasteland waves on the individual figures' pages for those waves. One of the things Trevor is doing with these shots is capturing the exact accessories each figure came with to make it easy for new collectors to determine what goes with each figure. Trevor is hard at work shooting the rest of our releases as well, and we are very much looking forward to working with him to shoot images of NEW Mythic Legions waves, as well as our upcoming Legions line.
To celebrate the addition of One:Six Shooter's work to the Mythic Legions line, we've also added a "Featured Artist" spotlight on Trevor that you can read now, while also seeing some additional examples of his incredible photography and some very cool "behind the scenes" shots of those images!
Published on 05.15.20