News Update
TRANSMISSION UPDATE: With just a few days left in the StoreHorsemen.com pre-order period for Cosmic Legions – Hvalkatar: Book One, we have the final reveal/unlock to share from this inaugural wave of this new series – a bonus head for the T.U.5.C.C. Engineer Legion Builder.
This head will be included with EVERY T.U.5.C.C. Engineer figure (including those ordered from our retailer partners in the future). Like the previously shown bonus heads for the T.U.5.C.C. Science Officer and Sentry (shown below), these are actually bonus heads that are included inside the packages with the figures. That means if you order 1 T.U.5.C.C. Engineer, you get 1 of these heads. If you order 100 T.U.5.C.C. Engineers, you are awesome indeed – and you will get 100 of these heads!
Once again, the preorder for Cosmic Legions – Hvalkatar: Book One from StoreHorsemen.com ends THIS Sunday, October 24th at 11pm EST. This is the FINAL reveal we have for this wave, so if you have been waiting to place your order to see the full slate of what is offered, we have now laid all the cards on the table. THANK YOU to all the Legionnaires who have already blown us away with the support for this new line. The enthusiasm and feedback has been truly out-of-this-world, and we cannot wait to show you more of Cosmerrium in future waves.
Order your Cosmic Legions now at www.StoreHorsemen.com.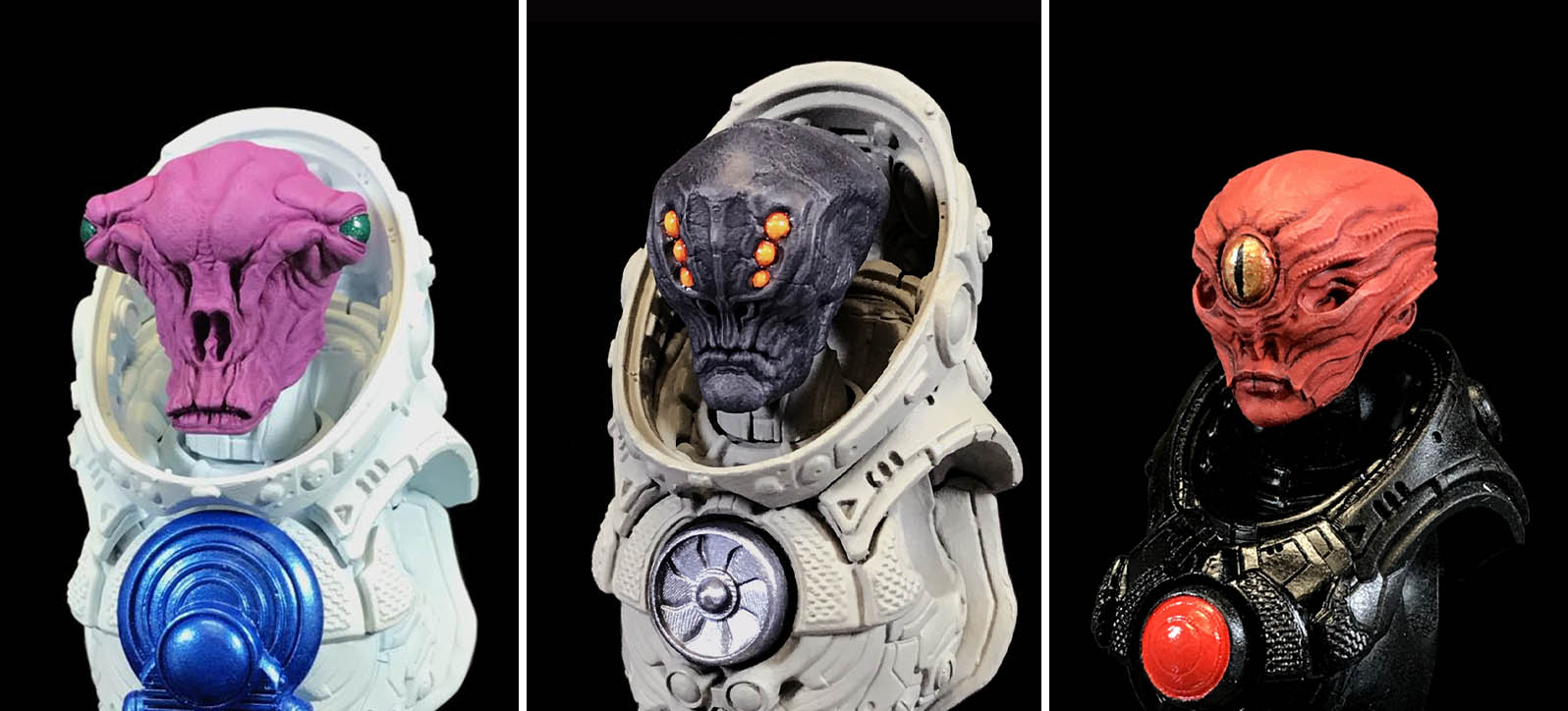 Published on 10.21.21