News Update
We have long said that the community of Legionnaires who support our work are without a doubt the best fans around. Those fans mean so much to all of us at Four Horsemen Studios, so when tragedy strikes and our community loses a member unexpectedly, it hits especially hard.
Like many of you, we were devastated when we heard about the recent passing of Justin Johnson. When we discovered that Justin was actually slated to be with us for "Mythic Weekend", but had to cancel after getting sick, it made the loss hit that much harder. As tributes and stories began pouring onto the Cabal, we decided that we wanted to do something special to honor Justin and to hopefully help raise some funds for the wife and three young children he leaves behind.
If you knew Justin, you know he was one of our Mythic dwarf superfans, and he was especially fond of Sir Valgard. With this in mind, we have put together a special tribute figure – Justonn of House Valgard. This figure features a brand-new head sculpture that we created specifically for this tribute. This head was printed in our studio and added to a Mythic Legions figure that has been fully custom painted by our team. It also includes a hand-made soft goods cloak by CJSEIM and features a base that is signed by all the members of Four Horsemen Studios, as well as a backer card package. Trevor Williams will also add in a print of one of the shots he took of this figure.

Justin was not only a fan of our dwarves - he was also an eager storyteller, weaving complex tales of the various Mythic Legions dwarf customs he would create. To further honor Justin, we have worked his love of storytelling in this character's bio. Here is his story:
A warrior bard, Justonn of House Valgard's stories and tales of ancient Mythoss, and the dwarves place in it, are known for being as long and complex as they are rich in details. Few can match his knowledge of this great history or his enthusiasm for the subject matter. Nicknamed the Wörhammer for his ferocity on the battlefield and the mighty weapon he wields, off the battlefield Justonn is a family man and true friend to all dwarf and goodly denizens of the Realm.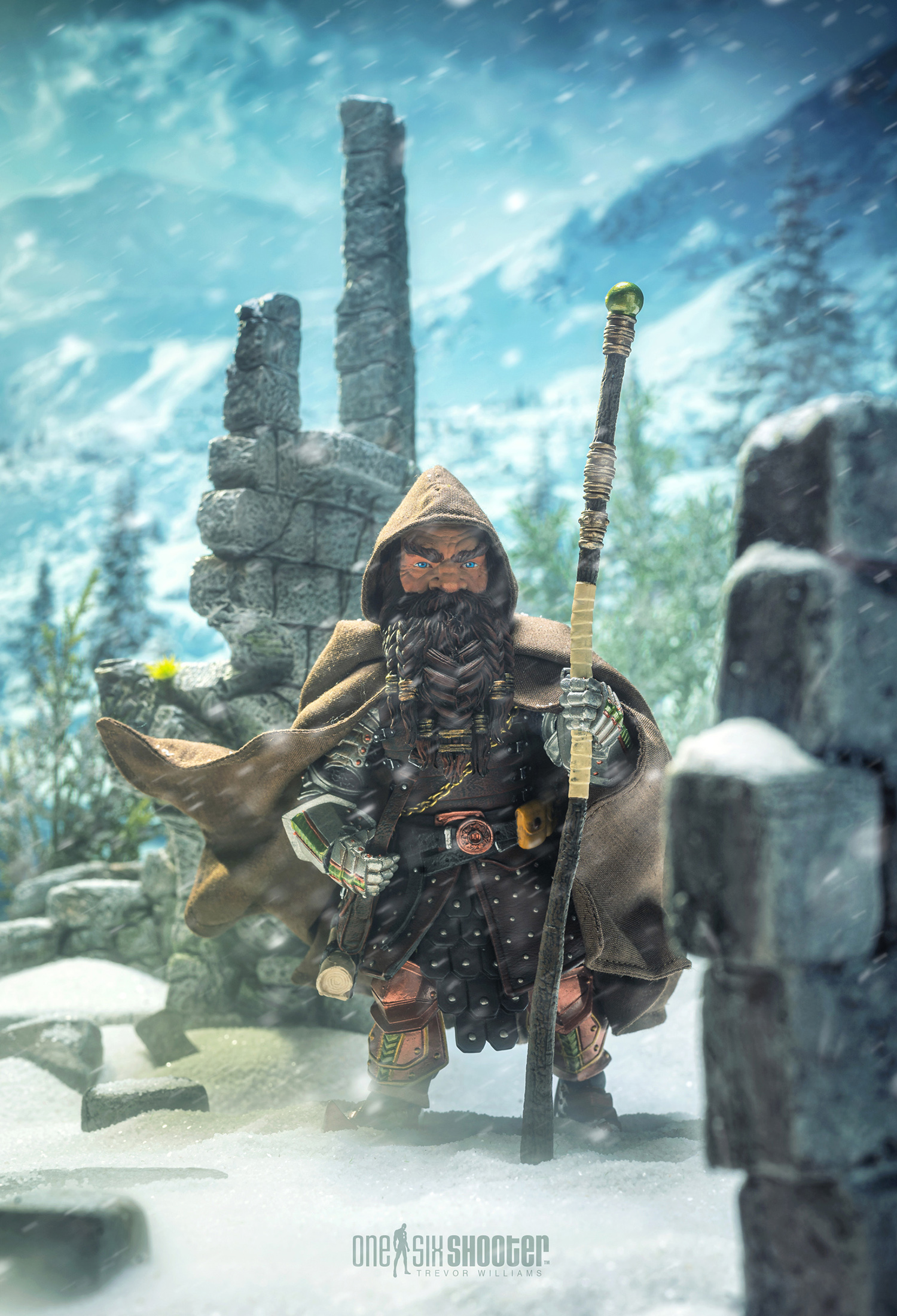 We hope to fully release this character in the Mythic Legions line in the future, but in order to help raise funds for Justin's family now, we are making this hand-made, one-of-a-kind figure available to be raffled off with all of the proceeds raised to be sent directly to Justin's family. Justin's close friends, Eddie Salvatore III and Anthony Houseal, will help handle the logistics of this raffle in the Mythic Legions Cabal Facebook group. We know that with our amazing community of fans, we can come together and raise some money in Justin's memory.
Look for more details soon on how to enter this raffle and help Justin's family in their time of need - and as always, thank you to our community of fans who not only support our work, but who continue to support each other.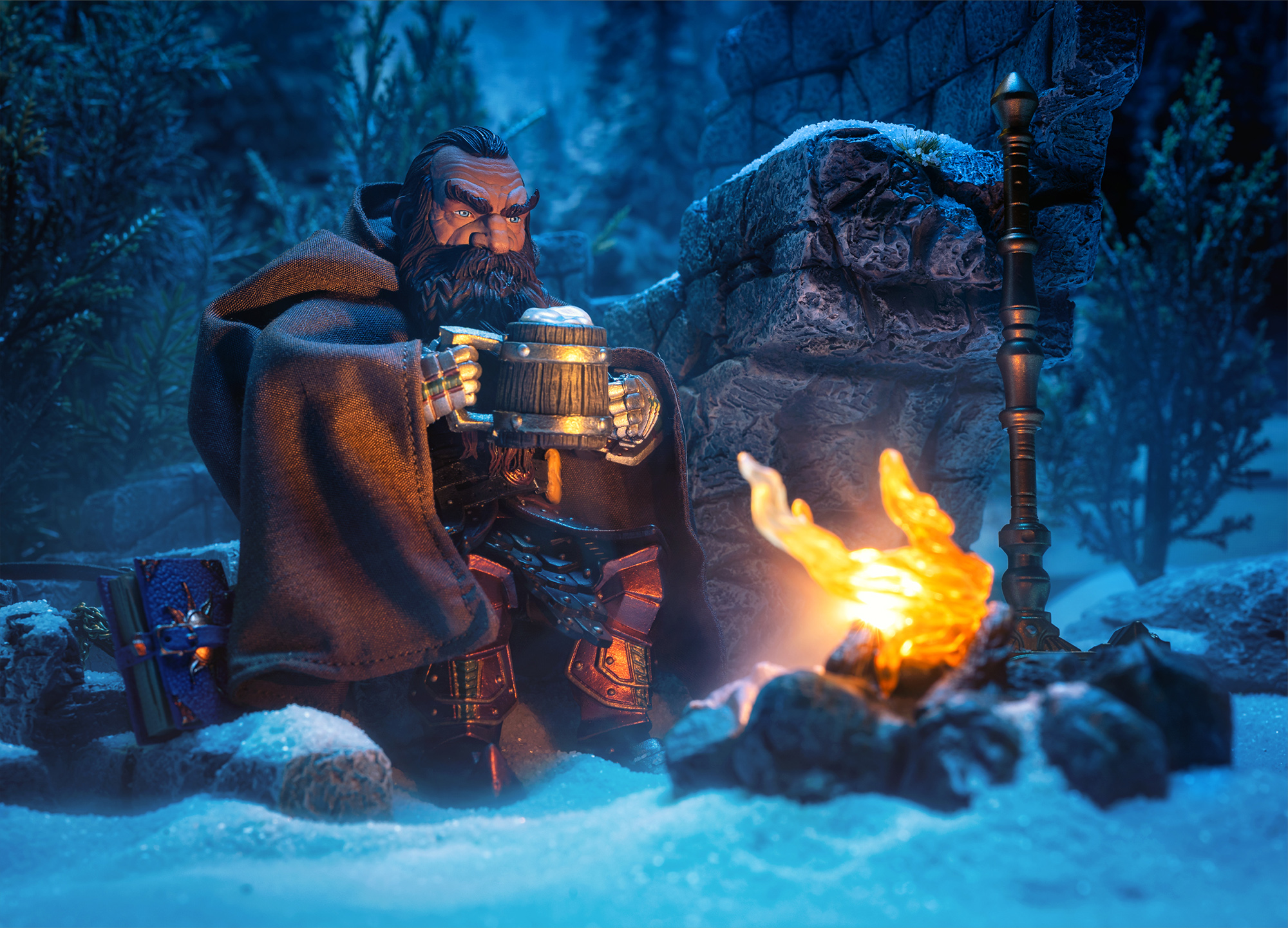 Photos by Trevor Williams. First shot is titled "Memories are the Structures that Withstand Time", while the final shot is "Memories Warm the Heart Frozen from Grief."
Published on 12.10.21