News Update
THE INFAMOUS MYTHIC LEGIONS IN STOCK SALE IS THIS COMING FRIDAY!!
Behold! The chaotic hordes approach the weathered and wartorn battlefield of Storhorsmun and await your charge so that they may seal your doom.
But being the heroic paladin you are, you won't allow the gnawing fear deep within your soul consume your passion for victory! NO! YOU are the one who shall emerge victorious this day!!
Though limbs shall be tired from mashing the fabled Key of Rafraesh into oblivion... Though the arena of Storhorsmun might be small, outdated and unable to contain or withstand the destruction of the masses who will undoubtedly arrive to thwart your efforts potentially sending the entire field of battle into temporary darkness and dispair... Though the cart you rode into battle may be raided by pillaging Fury Goblins as you battle your way to the refuge of Chekkout...
You will survive. You will conquer. And you will be battered, beaten and bleeding, but still breathing, and with your prize in hand. You must! For you must then scroll tales your efforts within the insidious Book of Face and create incredible images to pass down through the ages through the tomes of Enstragrimm.
The warriors of Siege at Bjorngar (Faustia, Thwikk, Kkurzog, Bolthor the Tower and the Ogre Legion Builder) and Wasteland (Cassia, Thumpp, Torgun Redfin, Kronnaw, Purrrplor and Argemedes) will all be there to cheer you on and encourage you to keep battling.
To join the fray and fight to claim your spoils of war, be at the coordinates of StoreHorsemen.com on the 22nd day of May at 9:00pm EST.
Please take heed that there will be a limit to the number kills you'll be allowed in the first hour of battle. You will only be allowed to claim one of each character offered until 10:00pm EST. After that first hour, there are no limits. Do as you wish and do your worst, but know that courier charges for multiple orders cannot be combined.
Please also take note that because of the current plague of Coviddean locusts wreaking havoc across all of Mythoss, any spoils of war being couriered from the great and golden city of Megalopolis to your castle will potentially be much more delayed than usual. So please be patient and understanding about this and hopefully your reward will arrive by the time your wounds heal from battle so that you can more fully enjoy them.
Fare thee well Princes and Princesses of Mythoss. May your strikes be devastating and your victory be glorious. Godspeed.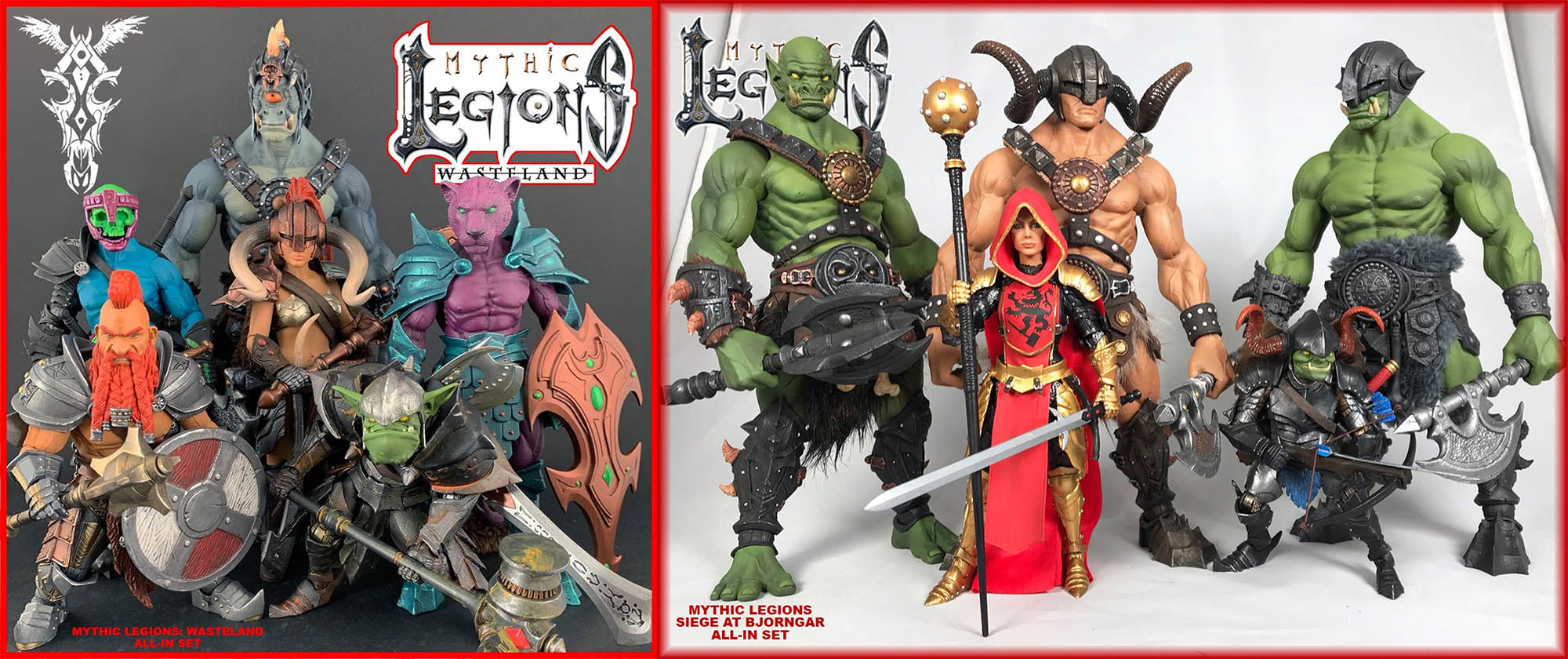 Published on 05.18.20