News Update
War is coming! On July 29th, we will officially be launching the Kickstarter Campaign for the Mythic Legions Tactics: War of the Aetherblade video game. This is an exciting moment. We're looking to build upon our successful private campaign earlier this year, and to create an even more robust storyline and gameplay experience for Mythic Legions fans. As always, we have lots of awesome physical and digital rewards and stretch goals to offer for your support.
Right now, the single-player version of the game is funded. Here are some of the things we'd like to use the Kickstarter funds to unlock:
More factions - We have 5 factions already in the game - should we add Knights? Skeletons? Or maybe Knights AND skeletons?
Multi-Player - Wouldn't it be cool to play Mythic Legions Tactics with CB, Jim and Eric one Saturday night???
More levels = More Fun
More weapons, armor, and characters - yes, yes and more yes
Flaming sword - I want one
Melded classes - Customizing classes of characters to create unique combinations. Who doesn't want a Barbarian Cleric?
BTW…did we mention that the game's Create-a-Character mode is being designed from the ground up to be a customization pre-viz tool for all of you Mythic Customizers? If we didn't…don't worry…we will.
There will be more announcements in the next few days - leading up to the big day! Also, be sure to tune in to Mythic Conversations on YouTube on Wednesday the 28th at 7:30pmET for a sneak peak of the exclusive figures and more information about this campaign!
http://mythiclegionsgames.com/
Twitter @legions_games
Instagram & Facebook @mythiclegionsgames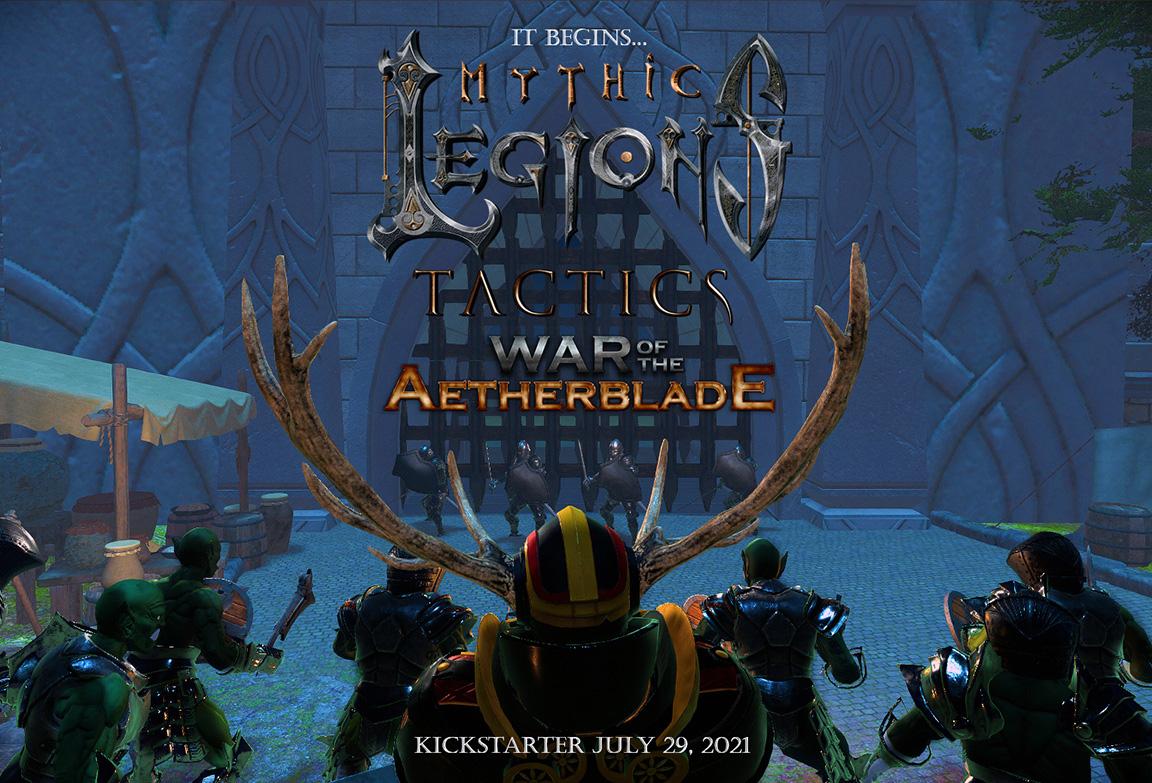 Published on 07.23.21