News Update
Transmission Received: Thanks to our agents in the field, another level of Hvalkatar: Book One has been breached and a new unlock is now ready to reveal! To thank everyone who is supporting Cosmic Legions, this latest unlock is another free gift which will be included in EVERY Cosmic Legions order placed at StoreHorsemen.com during this pre-order period. We present - The Relic of the Lost Khronnen.
This head was actually one of the first reveals we ever did for Cosmic Legions, showing it off in a wonderful piece of photography from Trevor Williams during last year's LegionsCon event. Many fans were surprised that it did not make it into this first wave of Cosmic Legions, and we certainly have plans for it to appear in the future on a figure, but we also loved the idea of getting this out to fans early so they could have some fun with it - hence, it became a stretch goal!
This head is compatible with a number of the figures in the first wave, including the T.U.5.C.C. Sentry and Science Officer, both versions of Olek Thygar, both Sphexxians, and Vorgga! It would also fit on any 1.0 sized Mythic Legions neck peg.
Additional Details: Every individual order placed at StoreHorsemen.com during this initial pre-order period will receive 1 of these heads for free. That means that every order now gets 2 free gifts - the commemorative coin and this new head! Note that these will not be packaged with a specific figure and will not be included with orders placed through retailers outside of StoreHorsemen.com.
Thank you again to everyone who is helping Cosmic Legions become an out-of-this-world success! Our next unlock goal is already in sight, and we many have some intelligence on that sooner than you may expect...remain vigilant, details coming soon! In the meantime, below is a photo of The Relic of the Lost Khronnen.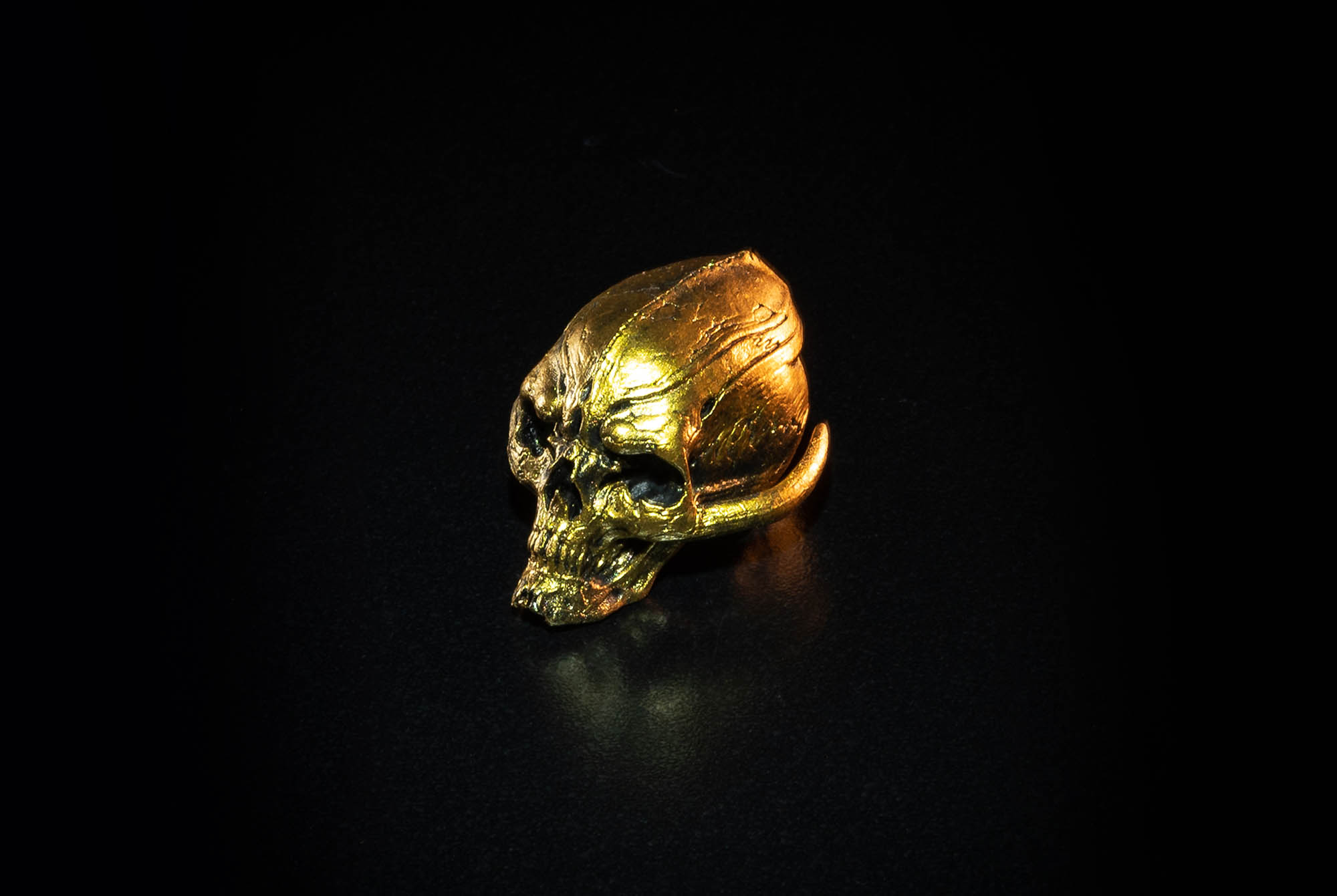 Published on 09.27.21