News Update
The battle to be named a Mythic Legions: All Star has begun, and the fighting has been intense! We have already seen more ballots cast in this year's campaign than in any other vote we have done to date. Thank you to everyone who has taken the time to vote and make their voices heard. Speaking of making your voices heard…
We've seen the complaints about this year's voting format and how fans did not like how their top overall choices may have been grouped together in the same category of voting. Well, we told you to expect some surprises this year, and we had planned to reveal this next surprise a little later, but we figured it made sense to unveil this NOW so Legionnaires could see the bigger picture here.
The current "grouped" vote is a preliminary round. Once this round is done on 3/16, we will take the top 2 vote getters from Group 1 (the heroes), the top 4 from Group 2 (the evil characters) and the top 4 from Group 3 (the 2.0 figures). That will narrow the field down from the initial 20 combatants to 10 remaining fighters. These warriors will then do battle in a second round of voting, where you WILL be able to choose any 3 that you want! No more groupings other than one battle royal-style rumble like we've done in past years! May the mightiest fighters prevail!
The top 3 winners from this final round will be named Mythic Legions: All Stars, and they will be added to a very special wave in the near future.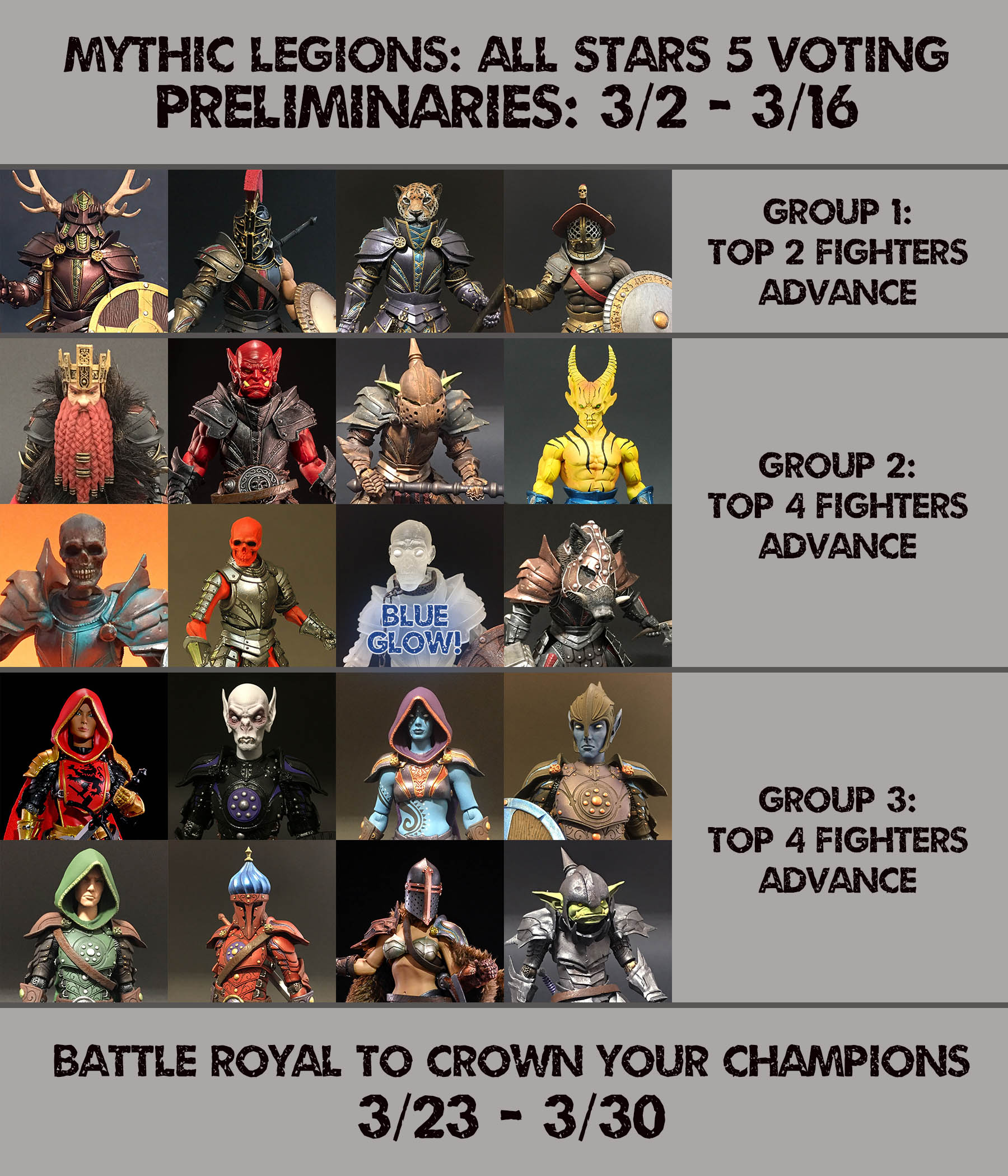 Published on 03.06.22