News Update
You've been waiting… You've been asking… You've been patient… You'll be rewarded for your loyalty and passion soon. FINALLY… OFFICIALLY… coming to Store Horsemen in 2022, the Mythic Legions: Legion Builder Reinforcements!
We'd originally planned to do a preorder for these figures many months ago, but the global pandemic had other plans, and new plan is to just place a huge order for each of the characters with our factory immediately, and run the Legion Builder Reinforcements alongside the production of the recently preordered Deluxe Legion Builders figures. Since the Reinforcements have no new tooling, the hope is that we'll be able to do production on them quickly and have those ready to ship out to customers by mid 2022.
As you may remember, we recently ran a poll in order to decide which characters would be the first Legion Builder Reinforcement figures to be released, and we're really happy with the final results. Those of you who participated in the poll chose a very diverse bunch of characters that will be really helpful to the Mythic Legions community in both Legion building and customizing. Here are the top five that will be included in the first Legion Builder Reinforcements wave in order of most number of votes to least number of votes…
The first, and most popular character by over 200 votes, is the infamous BLACK KNIGHT LEGION BUILDER!
Next up, for all of you who are fans of the undead, we have STANDARD SKELETON LEGION BUILDER!
Many of you chose the Black Knight, so it makes sense that one of the other top vote getters is the TEMPLAR KNIGHT LEGION BUILDER!
For the fans of the not-so-human humanoids, how about a dirty little BRONZE DWARF LEGION BUILDER?
The last of the characters we're including from the poll is the grimy, greasy, green little GOBLIN LEGION BUILDER!
What?!? You say you want more?!? Well, we've decided to include one of the most sought after Orcs from Mythic Legions, the original ORC LEGION BUILDER!
And to round out this wave, we're throwing in the single most popular character so far in Mythic Legions history, the BARBARIAN BUILDER SET!
The standard Legion Builder Reinforcement characters listed above will be $25.00 each (not including shipping & handling), and the Barbarian Builder Set will be $55.00 each (not including shipping & handling).
Update 01/19/22: Previously it has been stated that there would be an "All In" for this wave. That is no longer the case, and these will instead be offered only as single items. Sale begins on 01/22/22 at 11am EST.
Fear not, brave Legionnaires! The reinforcements are on their way!!
-FOUR HORSEMEN-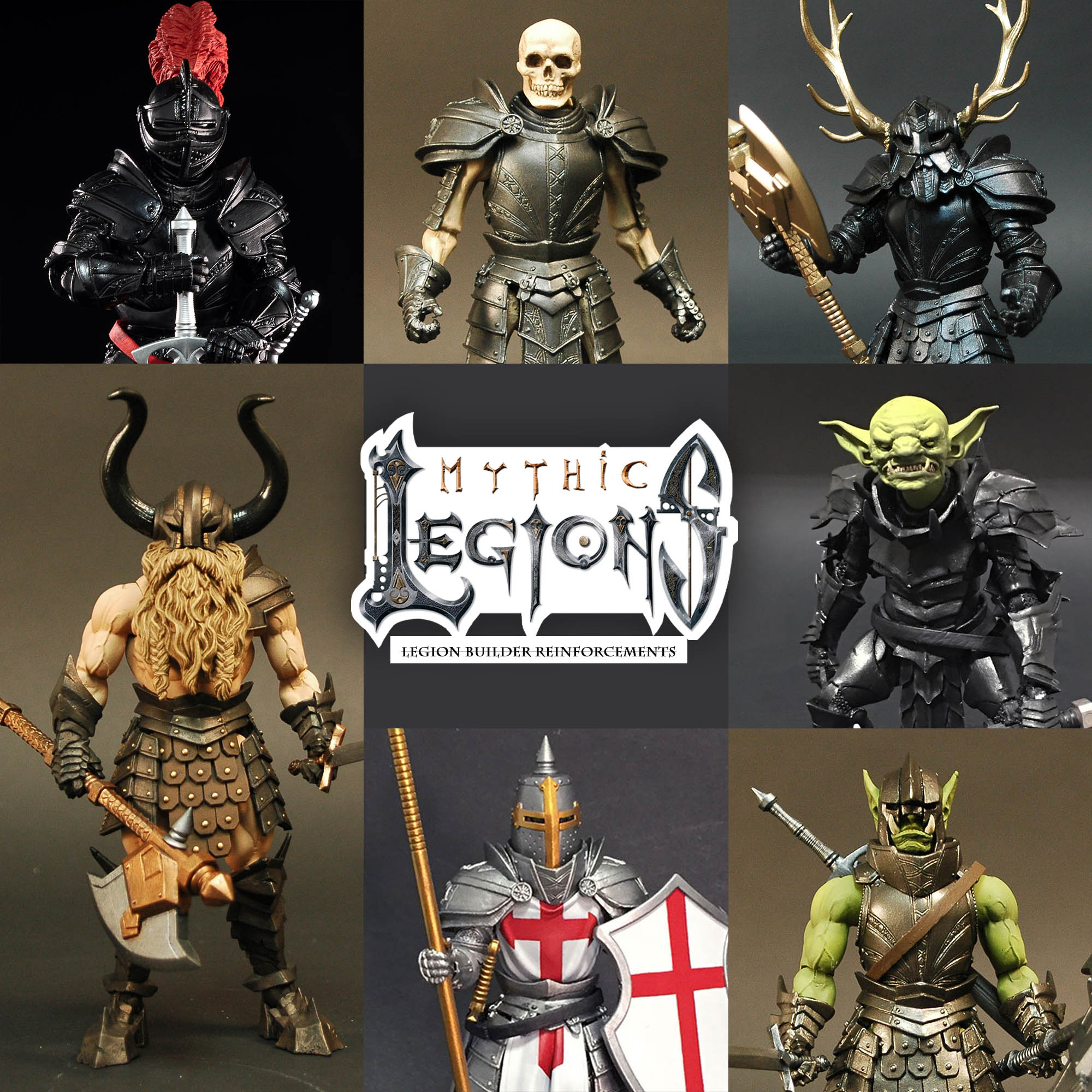 Published on 07.24.21