News Update
Monday, November 9th, beginning at 9:00pm Eastern Standard Time, you'll have the opportunity to buy your very own Mythic Legions test shot figure on StoreHorsemen.com!
If you haven't done so already, you'll need to head over to StoreHorsemen.com to register to the site and prepare yourself for the sale.
ALL of the figures shown in the below pic will be available in VERY limited numbers.
PLEASE NOTE!! This is an ultra limited run of these unpainted gray figures, and in order to ensure that as many of them get into collector's hands as possible there will be a STRICTLY ENFORCED limit to the number of figures you can purchase in the first hour of the sale. Customers will be limited to purchasing no more than two figures in the first hour, and they must be two different characters. As an example, you can't rush in and buy two Cowarros figures. But you can rush in and buy one Cowarros figure and one Purrrplor figure. This rule applies to ALL the figures being sold for the first hour of the sale. After the first hour, there will be no limit to the amount of figures or characters that you can purchase of the items that are remaining for sale. Any order in the first hour that are seen to contain more than two figures or more than one of any character will be cancelled and refunded without notice. Consider yourself notified.
Here's a rundown of the test shot prices...
STANDARD FIGURES - $60.00
OGRES - $90.00
HORSES - $100.00
TROLLS - $200.00
Hopefully we'll see you at Store Horsemen later this evening. Good luck!
-FOUR HORSEMEN-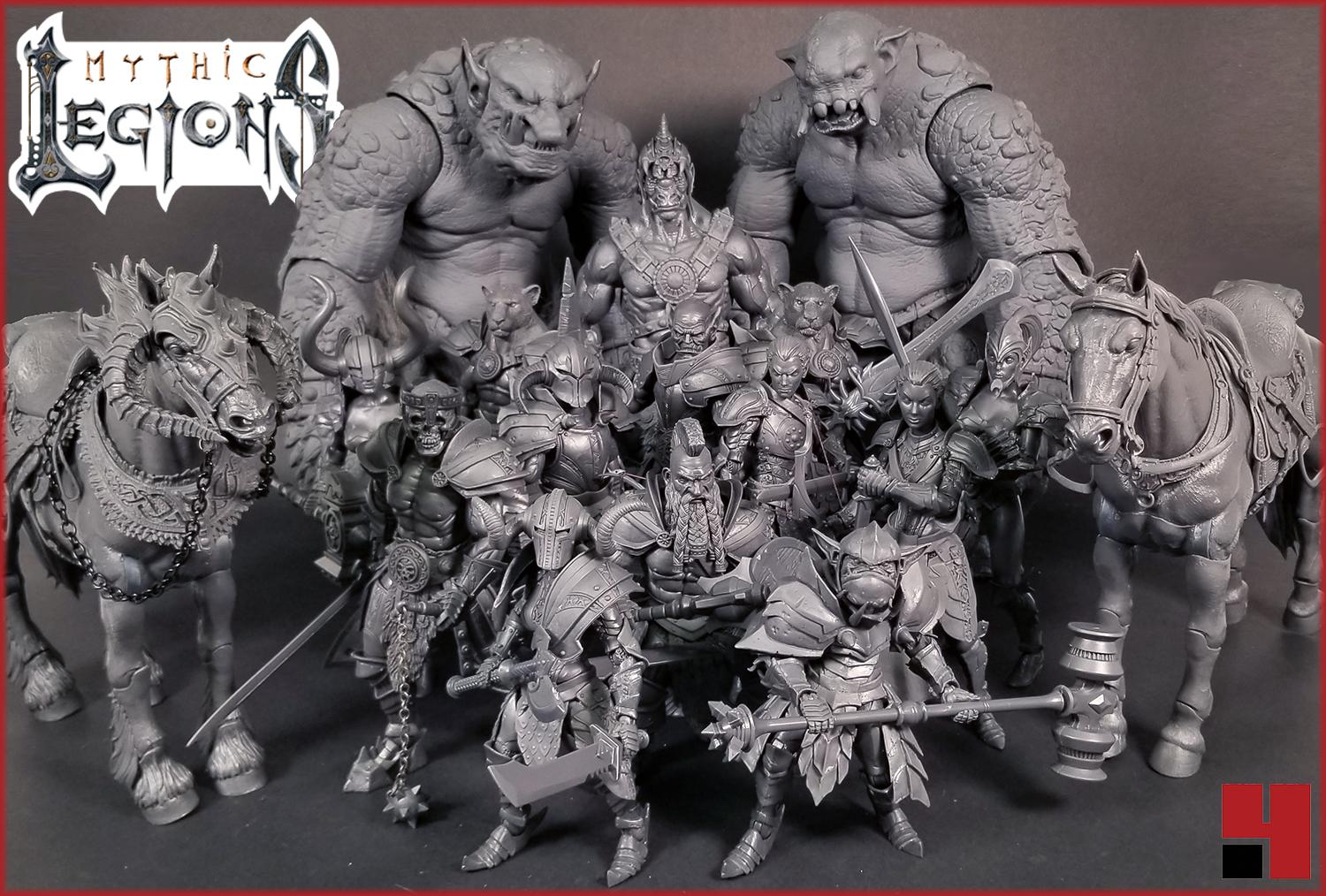 Published on 11.09.20