News Update
We are excited to announce the dates for "Mythic Weekend 2021", combining G-con, LegionsCon & ToyConNJ into what is sure to be one truly amazing weekend for all Legionnaires!
Mythic Weekend 2021 takes place from Friday, November 12th through Sunday November 14th.
While full details will be released as we get closer to these dates, including special guests, programming schedules, and many other surprises, we did want to at least post this information early so fans can make travel plans if they want to attend Mythic Weekend 2021 live and in-person – and trust us, there will be a TON of great stuff to do that weekend to make the trip worth it! Here is what we can reveal so far!
The weekend begins on Friday, November 12th with our annual G-con event. As in past years, this will be a fully virtual event that we will broadcast worldwide! There will be no cost for fans to tune in to this broadcast, where we will have many special guests (some of whom will be remote, and some who will be with us in the studio), and regular toy reveals throughout the day as we unveil a new wave of Mythic Legions figures for pre-order!

On Saturday, November 13th the excitement shifts to Day 1 of ToyConNJ, an amazing toy & pop-culture collectibles show in Wayne, NJ. This day will also be the start of LegionsCon 2021, featuring casual meet-and-greets and some programming (both live and virtual) to ensure fans worldwide can join in the fun! Oh, and the Horsemen will of course have a retail space available to sell some toys!

Finally, the weekend concludes on Sunday, November 14th with the full blown LegionsCon 2021 exhibition day, plus Day 2 of ToyConNJ! Expect to see displays from Legions customizers, artists, 3D sculptors, diorama creators, photographers and much more! There will also be merchants selling Legions goods and other collectibles, including Four Horsemen Studios. Toss in some panel discussions, reveals above and beyond what was shown at G-con, workshops, and other yet to be revealed surprises and you have the makings of an absolutely epic 3-days of Legions-focused fun!
For more details on these events as they are posted in the future, please keep an eye on SourceHorsemen.com, ToyConNJ.com & LegionsCon.com (where you can see the start of the insane lineup they have planned for the show).
We hope you will able to join us live in Wayne, NJ this November, Legionnaires!!
-FOUR HORSEMEN-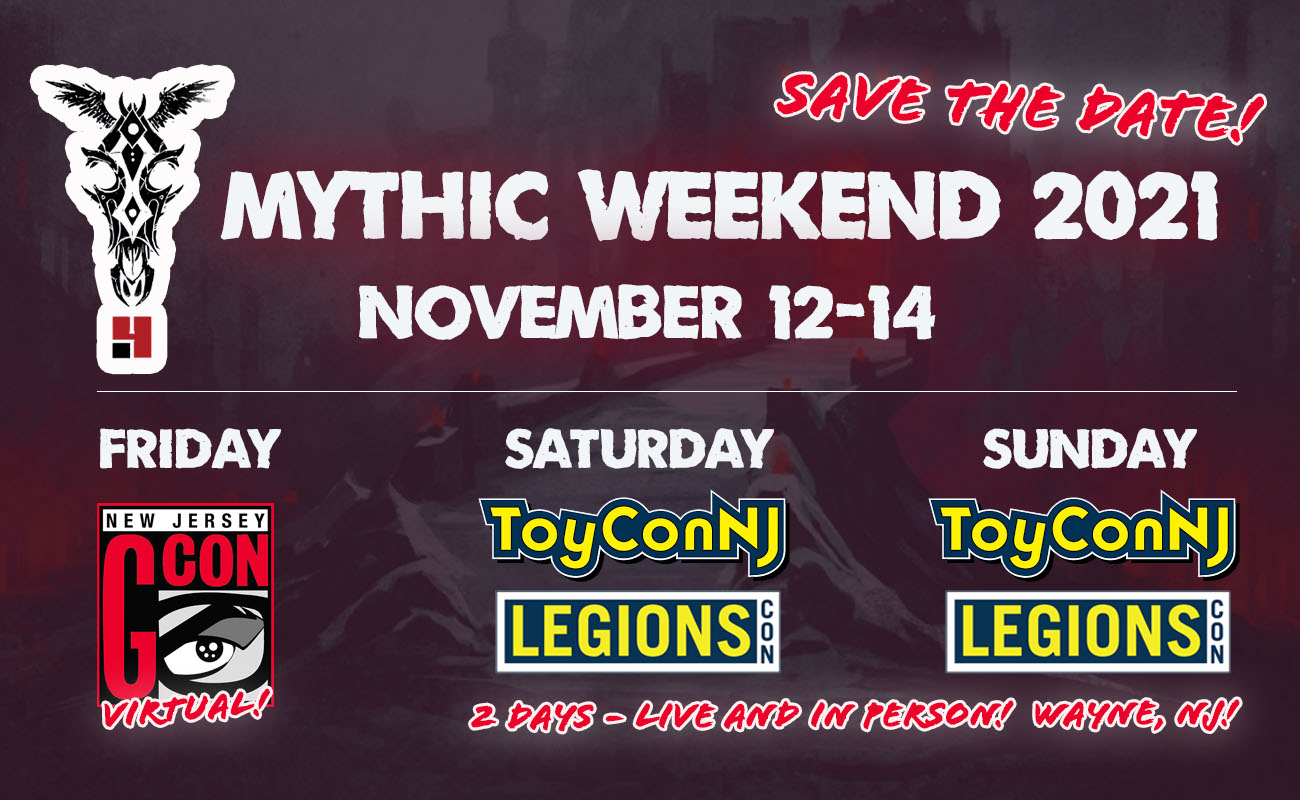 Published on 05.26.21