News Update
We are excited to reveal two new products featuring our Figura Obscura: Krampus – a new version of the Krampus t-shirt, and a pre-order for the amazing (and festive!) Krampus Ugly Sweater! These items are being offered by Retro Rags Limited, the official provider of Four Horsemen Studios apparel.
The new version of the Krampus shirt, featuring the artwork of Nate Baertsch redone for the RED Krampus release, is available now! These shirts come in black, red, and green. These are similar to the shirts that were offered in December 2021 when the Figura Obscura Krampus figure was first released, but this new version has the red-faced Krampus in place of the original!
These shirts typically take 7-10 business days to go from order to doorstep (for customers in the contiguous US), so you can get yours now and expect to have it just about a week! The order period for this shirt ENDS on Friday April 1st, so do not delay, order yours here!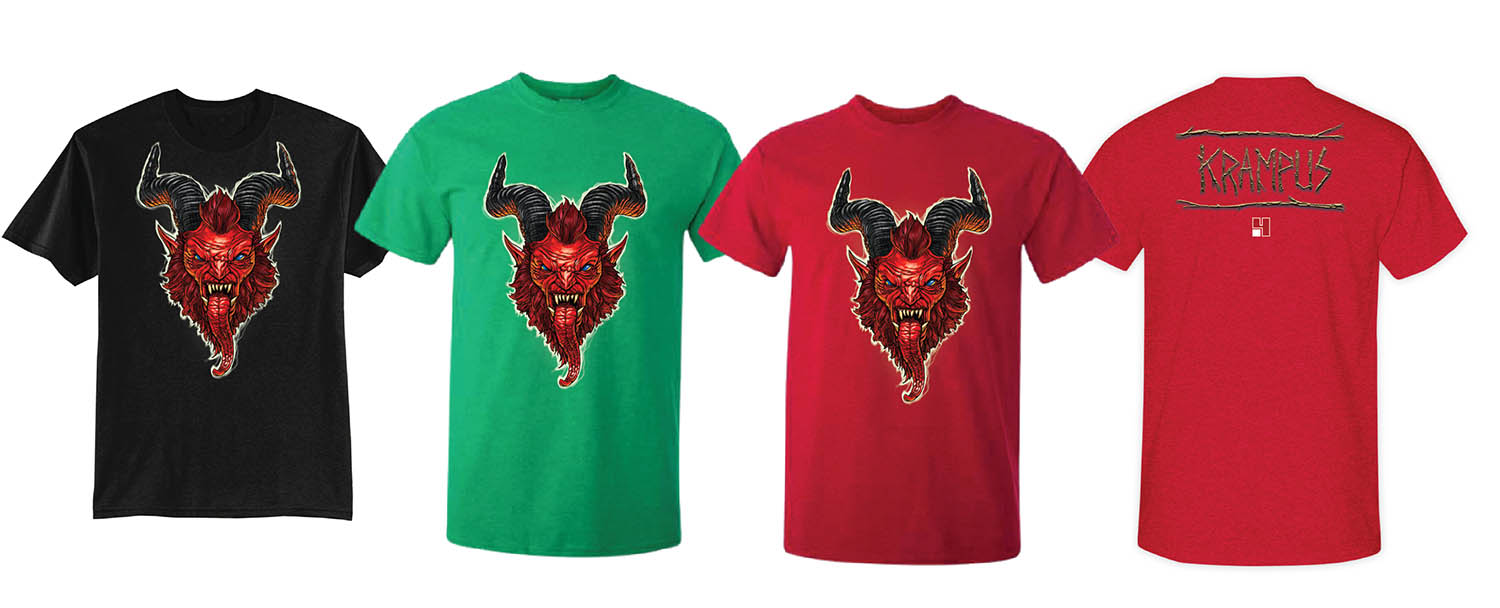 The real surprise today is the reveal of the Krampus Ugly Sweater! This is a pre-order product, and we need to sell a minimum amount (150 total pieces) in order for these to move into production! All orders for the Krampus Ugly Sweater must be in by July 15th, 2022. We KNOW the community of Legionnaires can make this happen!
This will be a FULLY KNIT sweater (NOT a sweatshirt) that is being done by Retro Rags Limited in collaboration with "The Original" Ugly Sweater Company. It is an officially licensed Four Horsemen product that is expected to ship in November 2022 – just in time for this year's holiday season! (Note - final design will differ a bit. The "kids" mouths will be revised so they look less like moustaches and more like the terrified mouths of children being dealt with by the Yuletide Demon).
The Krampus Ugly Sweater is $54.99, and payment is due upon ordering.
You can pre-order your Krampus Ugly Sweater NOW at RetroRagsLimited.com!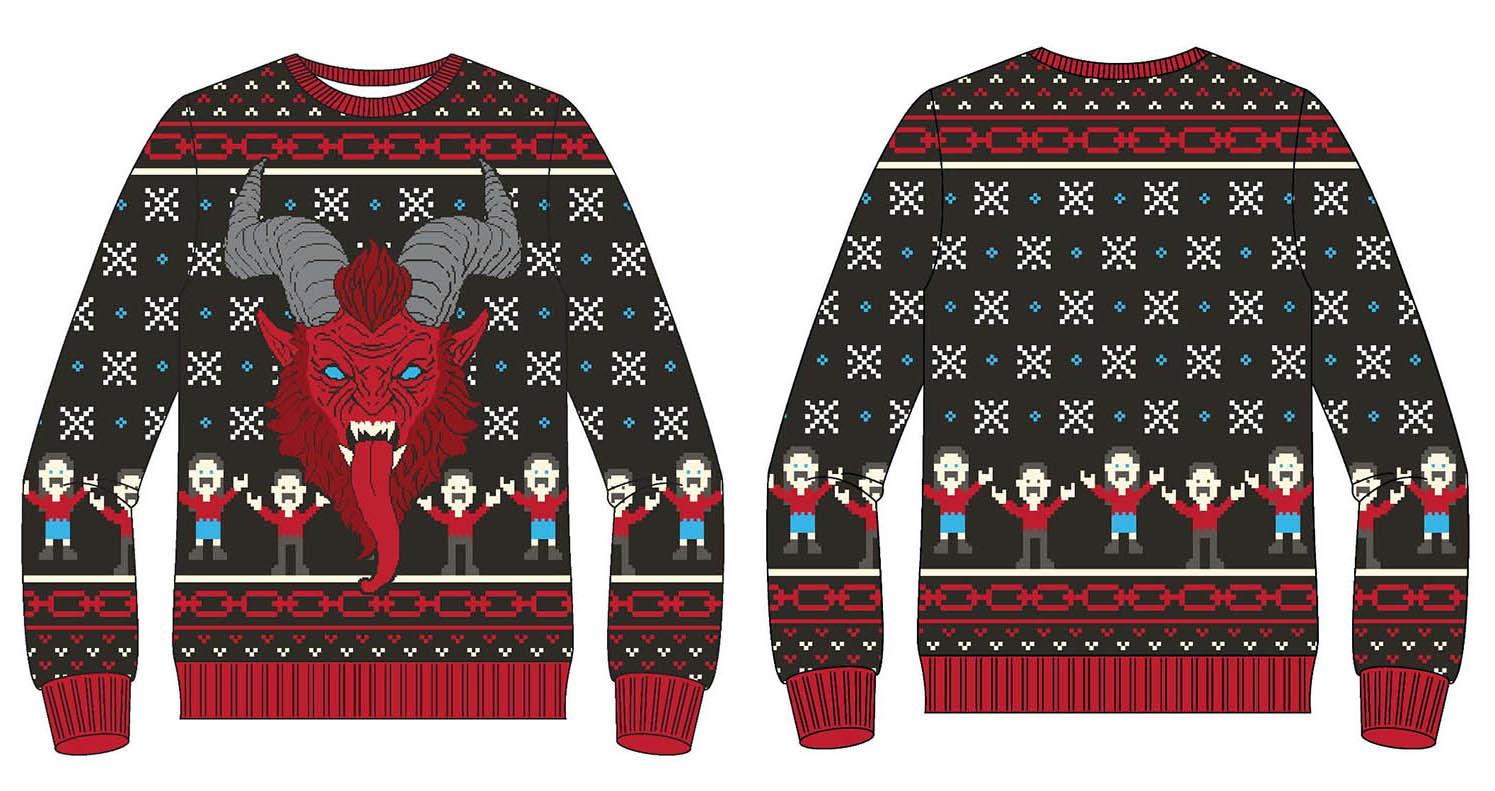 Published on 02.23.22