News Update
TRANSMISSION RECEIVED: Our agents in the field have intercepted the following communique directly from the Hvalkatar prison complex. The authenticity of this information has been confirmed.
----------------------------------------------------------------------------------------------------------------------------------
ATTN: Hvalkatar Staff and Honored Guests
The fights return to Cell Block 5 (The Grave) this coming weekend. Consider this your official notice of, and invitation to, the planned event.
For your entertainment we have lined up 4 incredible contests pitting some of our seasoned champions against a new crop of worthy opponents. These contests are highlighted by a main event that we are sure fight fans will be talking about for eons to come – as the Tettroderm Terror of Quarvum, the mighty champion of The Grave named Kraggnar, faces off against a member of the dreaded Red Spiral – the cybernetic brute known as Kannox "The Stinger" Vull! Kraggnar has never lost a contest in The Grave, but he has never faced off against a member of the Red Spiral!
Who will win this battle, and who will prevail in our 3 other impressive undercard bouts? You will want to be in attendance to witness this can't miss event for yourself!
There will be a pre-fight broadcast highlighting all of our fighters directly before the bouts begin. This broadcast starts on 04.02.22 at 8:00-PM-EST, exclusively on our official network channel (YouTube.com//FourHorsemenStudios4H). Immediately after this special broadcast, at 9:00-PM-EST, the fight begins in The Grave – the code to gain entry is www.StoreHorsemen.com.
Mark your calendars, invited guests – the fights are about to begin!
NOTE: To any and all Gravekeepers seeing this message – your presence is required in Cell Block 5 for this evening. Any previously approved furloughs or off-prison activities are hereby revoked for the duration of this evening. Consider this your final notice.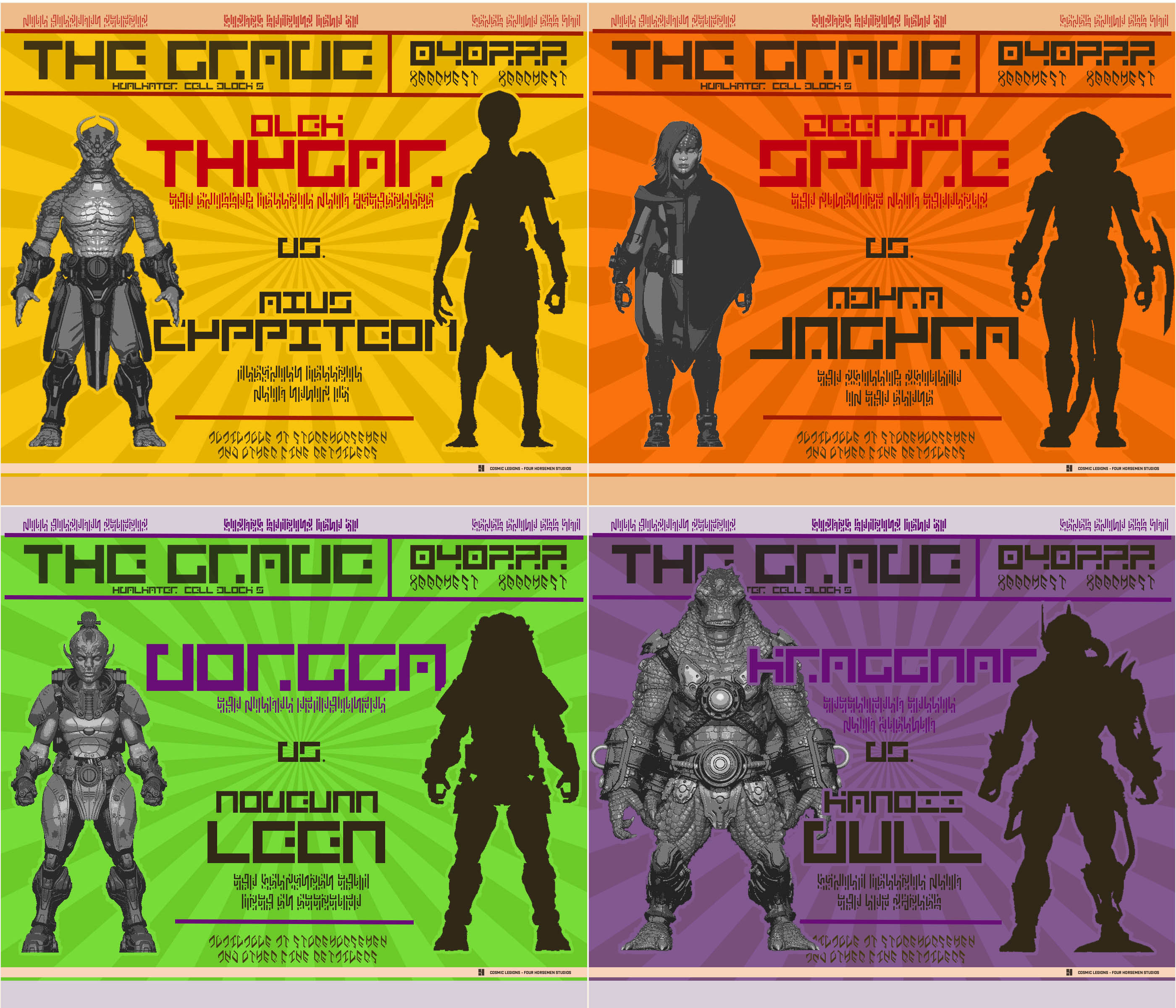 Published on 03.30.22