News Update
The dreaded Hvalkatar prison is protected by the soldiers known as the T.U.5.C.C. Sentries. While the ranks of these soldiers are made up of a variety of races, today we get a look at one of those races as a fully "unhelmeted" head has now been revealed for the T.U.5.C.C. Sentry.

Like the previously revealed extra head for the T.U.5.C.C. Science Officer (which is shown below as well), this new T.U.5.C.C. Sentry Legion Builder head will be included with EVERY one of these figures. This means that any T.U.5.C.C. Sentries ordered during this initial pre-order period from StoreHorsemen.com will include this newly revealed head and the previously shown helmeted one. Those fans ordering 12-packs and 24-packs to truly bolster their T.U.5.C.C. ranks will also get this extra head in each figure package and any T.U.5.C.C. Sentries ordered from our retailer partners will include it as well. Additionally, because the T.U.5.C.C. Sentry and Science Officer are both similar sized figures, the newly revealed alternate heads from these two figures can also be swapped between each other, giving you even more display and customization options!
The preorder period for Cosmic Legions – Hvalkatar: Book One ends at StoreHorsemen.com THIS Sunday, October 24th, as 11pm EST. If you have been waiting to jump onboard this starship, now is the time to do so as the blast doors will be closing soon! Oh…and don't forget, we still have one more special surprise to reveal. Stay tuned for further intelligence.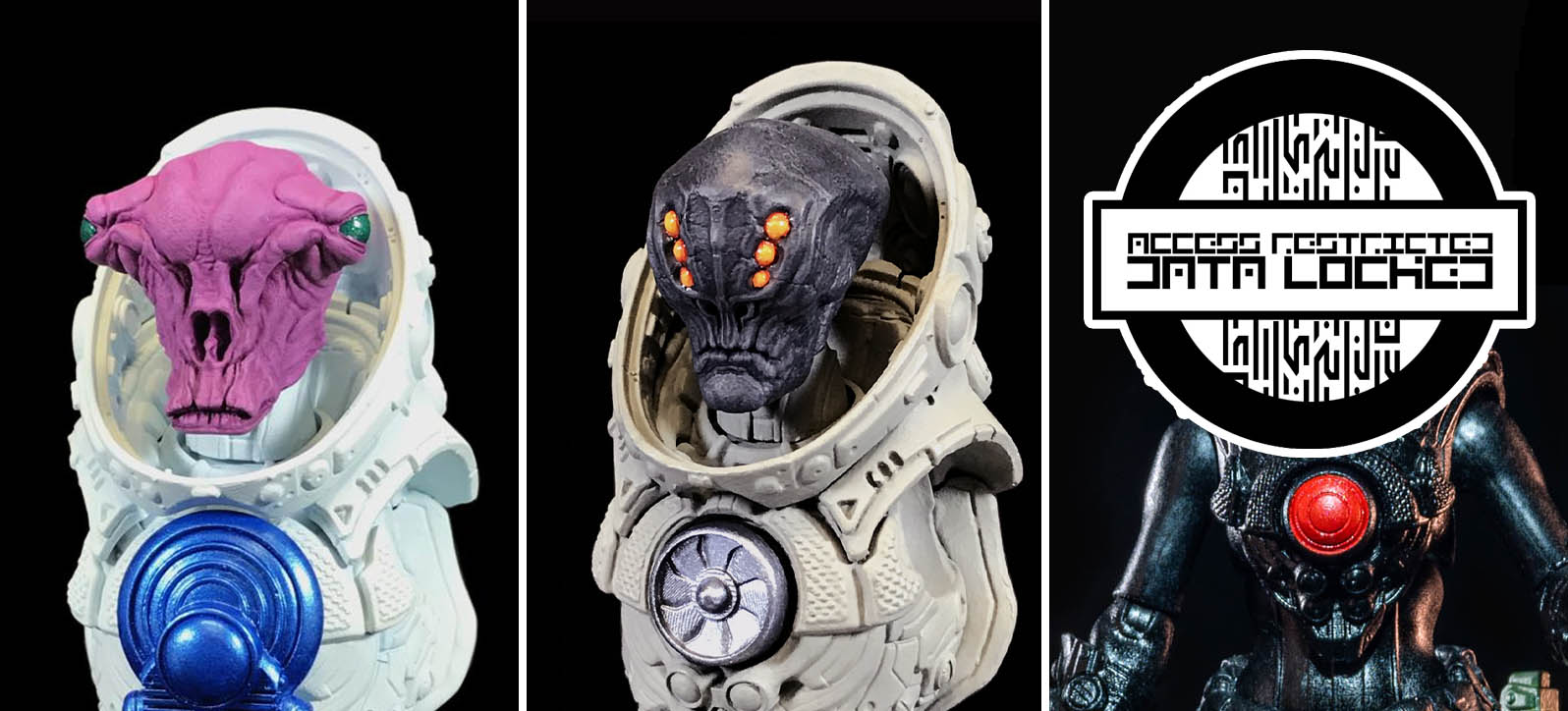 Published on 10.20.21