News Update
Transmission Received: COSMIC LEGIONS: Level 1 Unlock
We are excited to announce that the first level unlock for Cosmic Legions - Hvalkatar: Book One has been met! Introducing the Cosmic Legions Commemorative Coin.
First off - this coin will be added for FREE to ALL Cosmic Legions preorders placed on StoreHorsemen.com during this initial sale phase. If you've already placed an order, you do not need to do anything to receive this free gift - and all future orders during this initial sale period will also include this item.
Ultimately, we wanted to do something cool to commemorate this very first Cosmic Legions sale and give fans who have chosen to jump onboard the Cosmic ship early a special gift to thank them for that support. The image below is an early design sketch of this coin, which is inspired by and resembling a Hvalkatar key card. The sketch below is from Nate Baertsch, and we plan to have a revised concept to show in the next few days!
Additionally, we expect to post additional articles/content in the future detailing the creation of this fun add-on, from early concept drawings to the final prototype of this piece.
Thank you to everyone who has shown their support for Cosmic Legions so far. The Level 2 unlock is very close, and we expect to be able to reveal that surprise to you soon!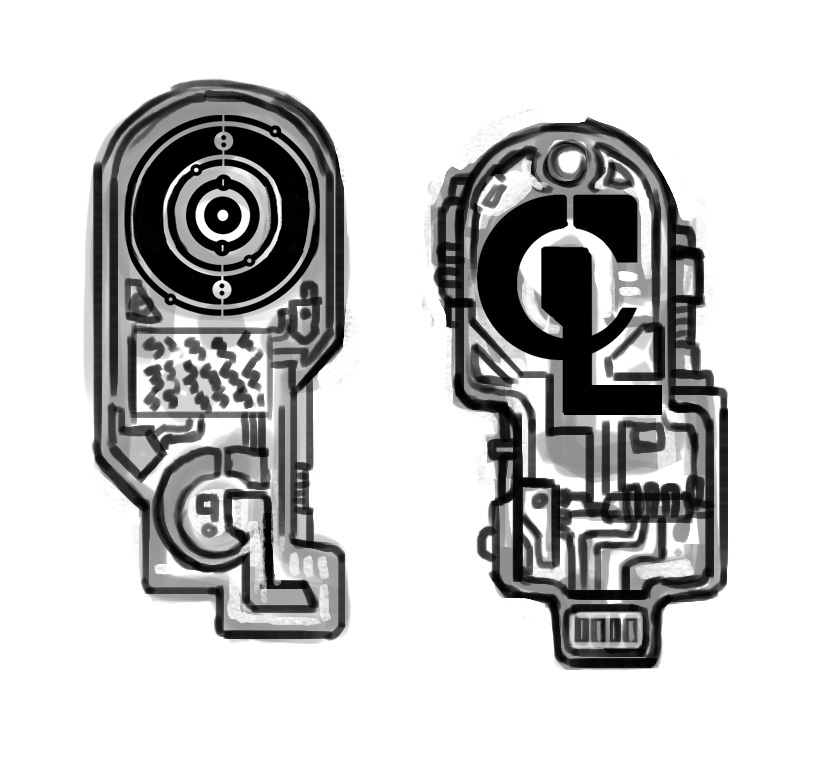 Published on 09.14.21