If you take a good look at the amazing Map of Mythoss that we revealed last week, you will likely notice an important landmark placed smack dab in the middle of that map – the Castle of Four Sides.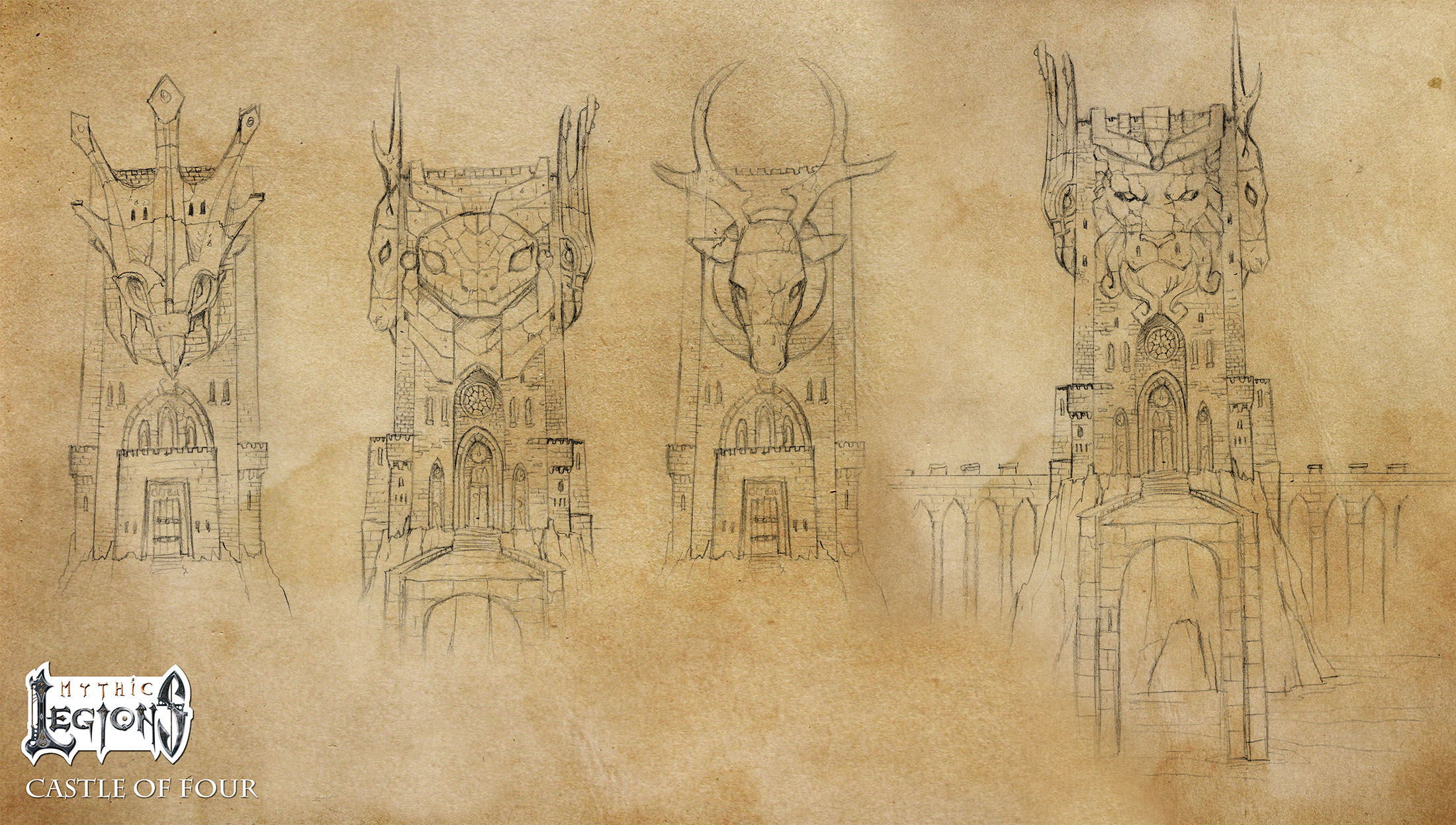 First revealed in the "Mythic Legions Art Book" that was part of our first Kickstarter Campaign, this castle features a likeness of each of the Realm of Mythoss' heroic gods on the sides of the structure. In that book, this castle was shown in one of the panels of the comic (that panel is included below), as well as with a sketch in the final pages of the book. That sketch is also included here, showing the initial concept design that was done for this important landmark of Mythoss.
The Castle of Four is not only in the middle of the Map of Mythoss, it stands at the quadripoint where the four powerful kindgoms of good meet – Leandor, Xylernia, Ophidionn, and Eathyross. There is no symbol in Mythoss that better represents the heroic factions commitment to working to together to protect the Realm than the mighty Castle of Four Sides.
Published on 12.31.19