The lore of Mythoss tells of ancient times when four heroic beasts rose up to battle the great evils of the Realm. The first of these beasts to make their way into the Mythic Legions toy line was the "crowned eagle", Eathyron. This character made his debut alongside a number of avian warriors in a wave that actually bore his named – Eathyron's Dozen.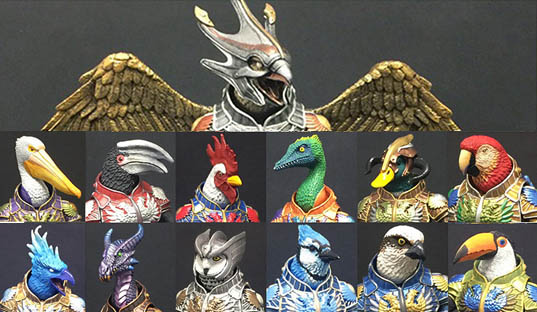 Building on the Birds
Prior to the first Mythic Legions' Kickstarter, the studio had experienced some incredible success with the release of the Decimus Hrraban black raven figure. That figure, and the other bird variants that were featured in that Gothitropolis wave, were the most popular toys our studio had released to date and fans who did not jump onto the Kickstarter campaign where they were initially available found themselves turning to an expensive secondary market to try to add these to their collection. Responding to fans' requests for "more birds", we rereleased some of the more popular figures from that wave while also creating a number of new characters in this style. Some of the birds in the Eathyron's Dozen wave featured repaints of previously used heads, while a handful sported brand new head sculptures. The eagle god Eathyron was one of these new heads.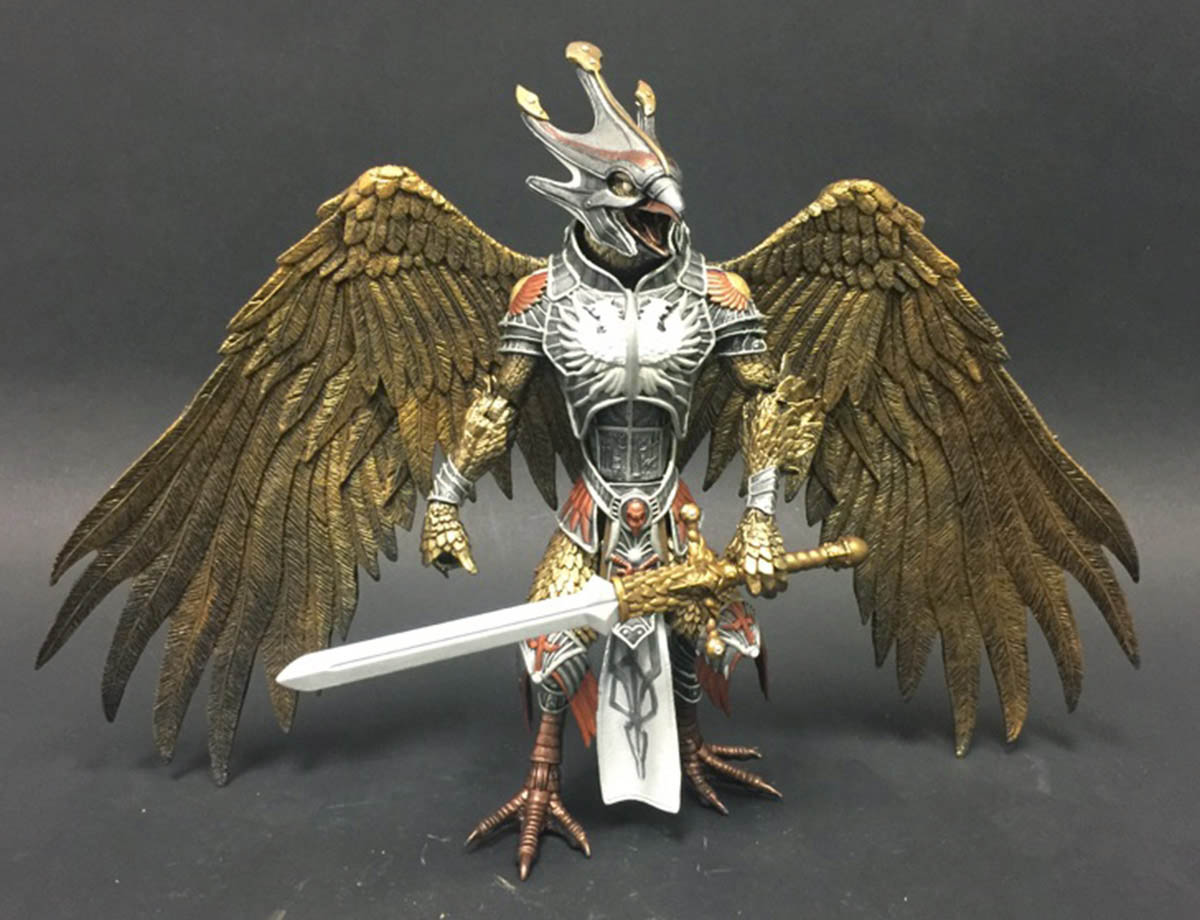 Eathyron was actually the first "bird" character we released with the larger wings included. For all the other birds we had done, we had offered the wings are a separate purchase, but we knew that Eathyron needed his golden wings included, so we made sure to pack him with those wings. We actually had to design a whole new insert piece for this figure to get the wings packed inside of a standard Mythic Legions package!
Eathyron also came with a very special weapon, the Heavensbrand sword. This sword, which had only been available in the "Weapons Pack 3" set from the first Kickstarter wave, is also a key part in the story of Mythic Legions. This sword is wielded by Eathyron himself and "magically forged" from his own lifeforce, according to the Lore of Mythoss. This weapon was "bestowed with the power to purify the evil in enemies' souls", a trait that certainly comes in handy when the Order of Eathyron does battle with the horrors from the Congregation of Necronominus! Speaking of the Order of Eathyron…
Images of Eathyron
We may not have known it at the time, but we actually saw images of Eathyron right from the start of the Mythic Legions line. His likeness is featured on the faction symbol for the Order of Eathyron, emblazoned on the shields of the knights of this heroic group.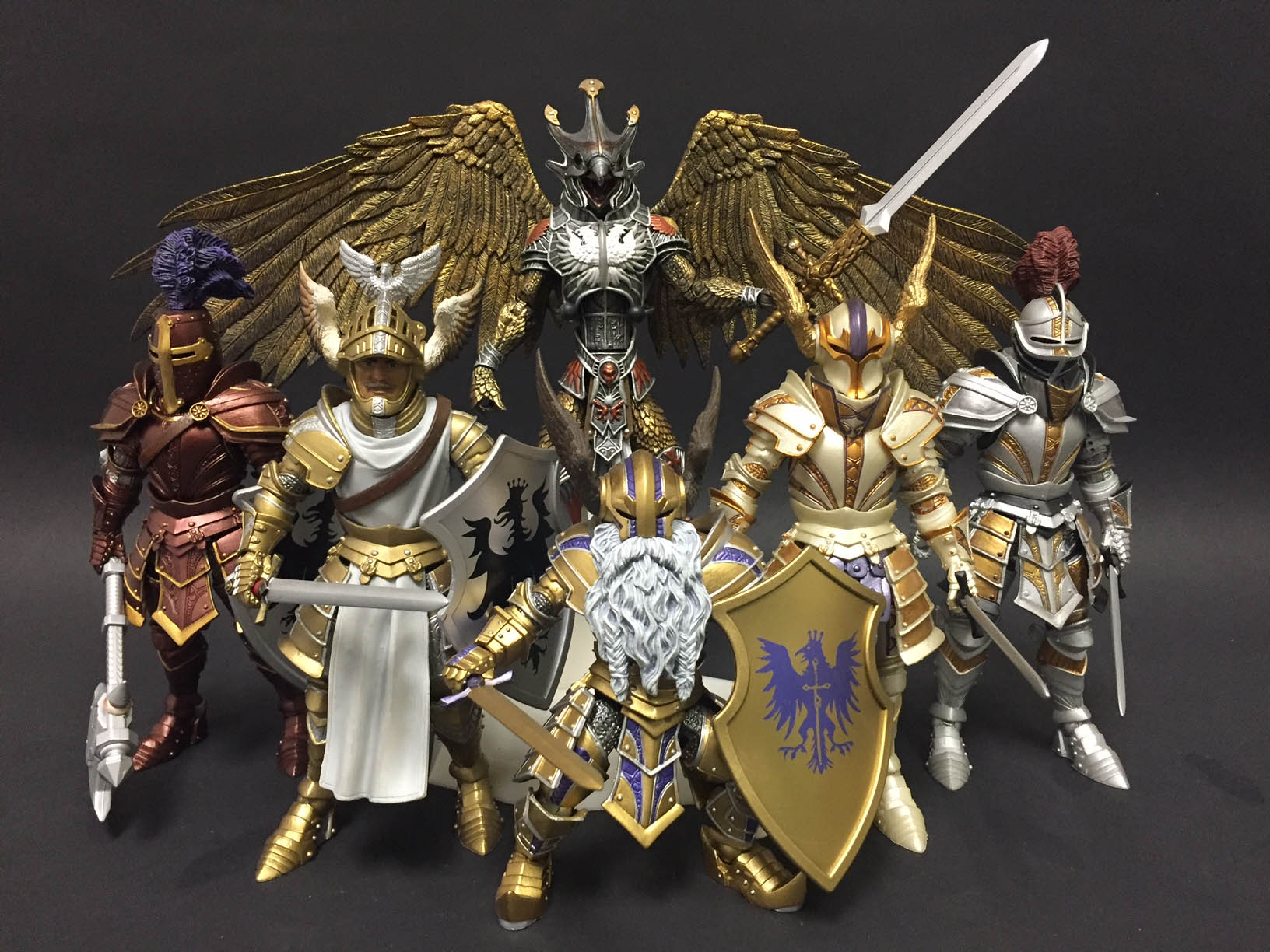 Eathyron's likeness can also be seen on the "Castle of Four Sides", along with the other heroic beasts of Mythoss. You can see this in the comic panel shown below.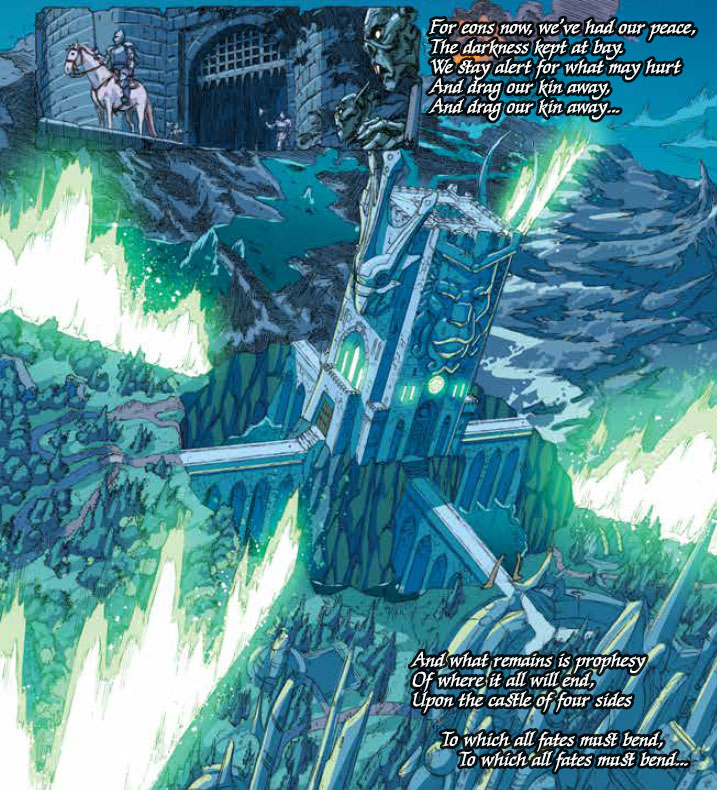 Published on 04.07.20